Labour reshuffle: Jeremy Corbyn accused of being a misogynist by Jess Phillips
Jess Phillips MP calls for reversal of party's 'non-violent misogyny' in Mr Corbyn's 'revenge reshuffle'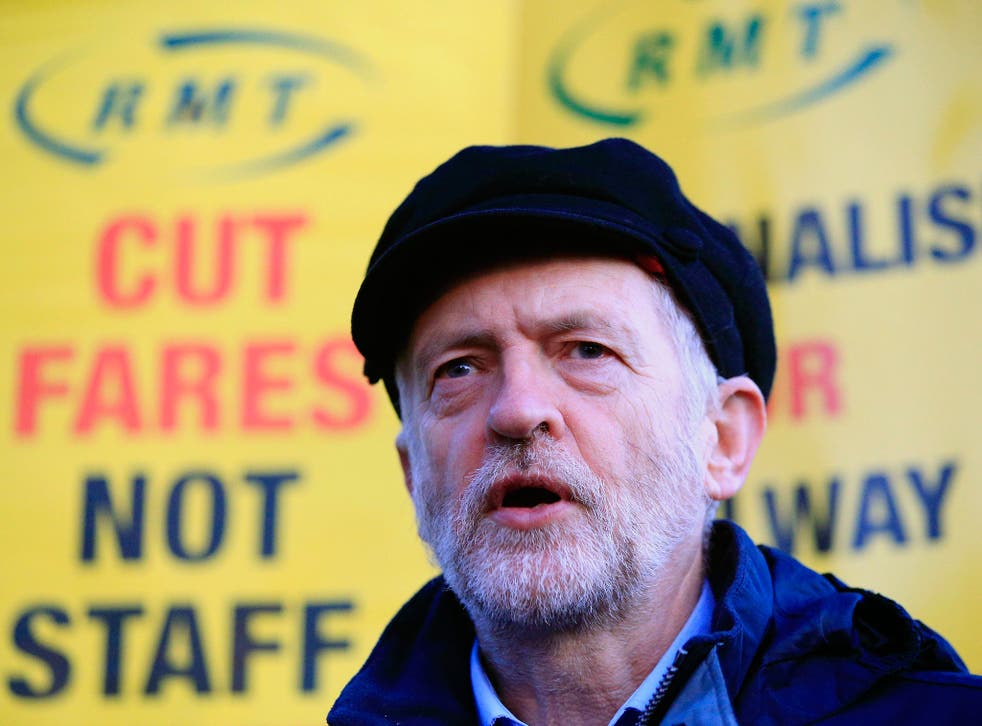 Jeremy Corbyn is under pressure to promote more women to prominent posts in his top team as the Labour leader began work on a controversial reshuffle of his shadow Cabinet.
He began a round of meetings with shadow ministers amid accusations that he was planning a "revenge reshuffle" aimed at purging internal critics who have disagreed publicly on such issues as bombing Isis in Syria and renewing the Trident missile system.
Key announcements are due on Tuesday with attention focussing on the fate of Hilary Benn, the shadow Foreign Secretary; Maria Eagle, the shadow Defence Secretary; and Michael Dugher, the shadow Culture Secretary.
There are indications that Mr Benn is resisting an attempt to move him. The shadow Foreign Secretary has powerful allies in the party and sacking him could trigger resignations by other shadow ministers.
Corbyn allies have said that decisions on individuals' future would depend on their loyalty over the last four months and where they shared his "direction of travel".
His first reshuffle – which took place the day after his leadership victory in September – was widely criticised for failing to appoint more women to senior posts.
Jess Phillips, the MP for Birmingham Yardley, told BBC2's Newsnight: "Had Tony Blair not given any of top jobs to the women – had that same make-up of his team existed – people would rightly have been up in arms.
Jeremy Corbyn's first 100 days in 60 seconds
"But it's a bit like some people in the Labour Party are accepting low-level non-violent misogyny because it's Jeremy doing it."
Harriet Harman, the former Labour deputy leader, called for a change in its rules to guarantee either the party's leader or deputy leader is female.
"I just think we can't have a men-only leadership when we are a party for women and equality. Women in this country expect to see men and women working together on equal terms, that's what the Labour Party believes in and we can't have an all-male leadership again."
Labour sources have indicated that Mr Benn's position could be under threat after he made an impassioned Commons speech calling for UK airstrikes on Isis to be extended from Iraq to Syria.
Ken Livingstone, a close Corbyn ally, called for him to be moved to a lower-profile role. He said: "It might very well be the case – and I have no knowledge of this – that it would be better to move Hilary Benn to something where he's in agreement with Jeremy Corbyn rather than where he's in disagreement."
Mr Benn left a lengthy meeting with Mr Corbyn refusing to comment.
Diane Abbott, the shadow International Development Secretary, who is close to Mr Corbyn, described rumours that she was being lined up to replace him as "poppycock and piffle".
Ms Eagle' s future has been called into doubt over her support for Trident and for querying Mr Corbyn's leadership credentials after he indicated he could never use the nuclear deterrent. Asked if she thought she would retain her post, she said: "I don't know – we'll have to see."
The new MP for Norwich South Clive Lewis, a staunch Corbyn supporter, who has been linked with the defence portfolio, said he did not want to succeed Ms Eagle, although stopped short of ruling it out altogether.
Seema Malhotra, the shadow chief secretary to the Treasury, was called in to see Mr Corbyn, suggesting she had been offered a promotion.
Lord Falconer could be removed as the shadow Justice Secretary and replaced by Emily Thornberry, the shadow employment minister.
Ahead of the reshuffle getting underway, the Labour leader faced numerous warnings that the shadow Cabinet needed to reflect a broad spectrum of Labour opinion.
Mr Dugher, who is regarded with suspicion by leadership loyalists, told Mr Corbyn would end up with a "politburo of seven" at the top of the party if he tried to surround himself with left-wing allies.
The shadow Europe Minister, Pat McFadden, has warned against a "divisive and petty" reshuffle. He said Labour MPs were given a free vote on bombing Syria. He argued that Mr Benn should not pay the price for his views – particularly given Mr Corbyn's own long history of rebellion.
Register for free to continue reading
Registration is a free and easy way to support our truly independent journalism
By registering, you will also enjoy limited access to Premium articles, exclusive newsletters, commenting, and virtual events with our leading journalists
Already have an account? sign in
Register for free to continue reading
Registration is a free and easy way to support our truly independent journalism
By registering, you will also enjoy limited access to Premium articles, exclusive newsletters, commenting, and virtual events with our leading journalists
Already have an account? sign in
Join our new commenting forum
Join thought-provoking conversations, follow other Independent readers and see their replies