Labour would reverse £500m cuts to children's centres, says Angela Rayner
Shadow Education Secretary draws on experience as teenage mother as she unveils Labour's plans for national education service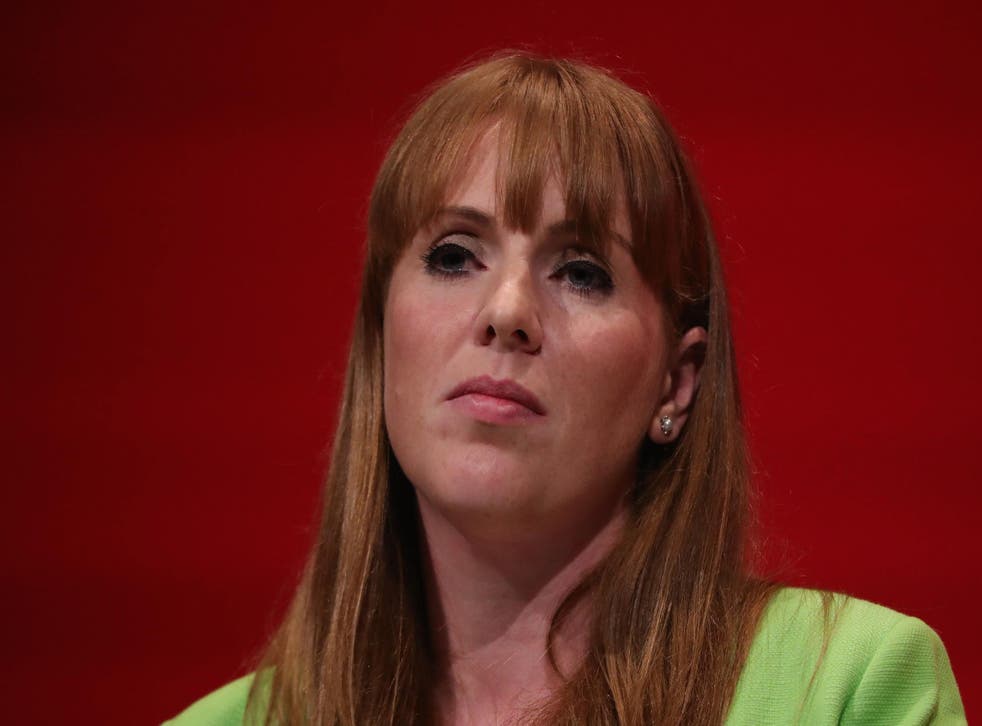 Angela Rayner has described her experience as a teenage mother as she vowed Labour would reverse £500 million of cuts to children's centres if elected.
The shadow Education secretary said Sure Start centres had been stripped of nearly half of their funding since 2012 and vowed to row back on cuts as part of Labour's efforts to create a 'National Education Service'.
Labour would also end the "scandal of period poverty" through a £10 million fund for free sanitary products for the poorest pupils, she said, as she outlined a 10-point charter for a "cradle-to-grave education system".
Seen as one of the party's rising stars, Ms Rayner has spoken out about growing up in poverty and said her local children's centre had "transformed" her son's childhood.
In a speech to Labour's annual conference in Brighton, she said: "When I became pregnant at 16, it was easy to think that the direction of my life, and that of my young son, was already set.
"My mum had a difficult life, and so did I, and it looked as if my son would simply have the same.
"Instead, the last Labour Government through support of my local Sure Start centre transformed my son's childhood, and made sure that his life would not have to be as hard as mine had been."
Some £437m of funding has been slashed from Sure Start centres since 2012, which is equivalent to nearly half of all their funding, she said.
Labour would also pay for free sanitary products for deprived pupils by scrapping education projects such as grammars and free schools, after reports of girls missing school because they could not afford to buy tampons.
Ms Rayner said: "As well as giving our schools the resources they need, we must ensure that they give every child the support they need. Because all our pupils deserve a good quality of life.
"So, I am proud to say that as your Secretary of State, I will allocate £10m from our departmental budget to end the scandal of period poverty in our schools."
UK news in pictures

Show all 50
She restated Labour's pledge to provide £8bn for new school buildings and £13bn to develop existing schools, which would ensure they are safe by removing flammable cladding and installing sprinklers.
Delegates also heard £1bn would be invested to deliver "gold standard" T-Levels and a "genuinely fair and properly funded" formula would be developed for setting school budgets, although Ms Rayner did not give further details.
Press Association contributed to this report
Register for free to continue reading
Registration is a free and easy way to support our truly independent journalism
By registering, you will also enjoy limited access to Premium articles, exclusive newsletters, commenting, and virtual events with our leading journalists
Already have an account? sign in
Register for free to continue reading
Registration is a free and easy way to support our truly independent journalism
By registering, you will also enjoy limited access to Premium articles, exclusive newsletters, commenting, and virtual events with our leading journalists
Already have an account? sign in
Join our new commenting forum
Join thought-provoking conversations, follow other Independent readers and see their replies