Labour's shadow foreign secretary Hilary Benn distances himself from Jeremy Corbyn's policy on shoot-to-kill
Mr Benn says he cannot speak for his party leader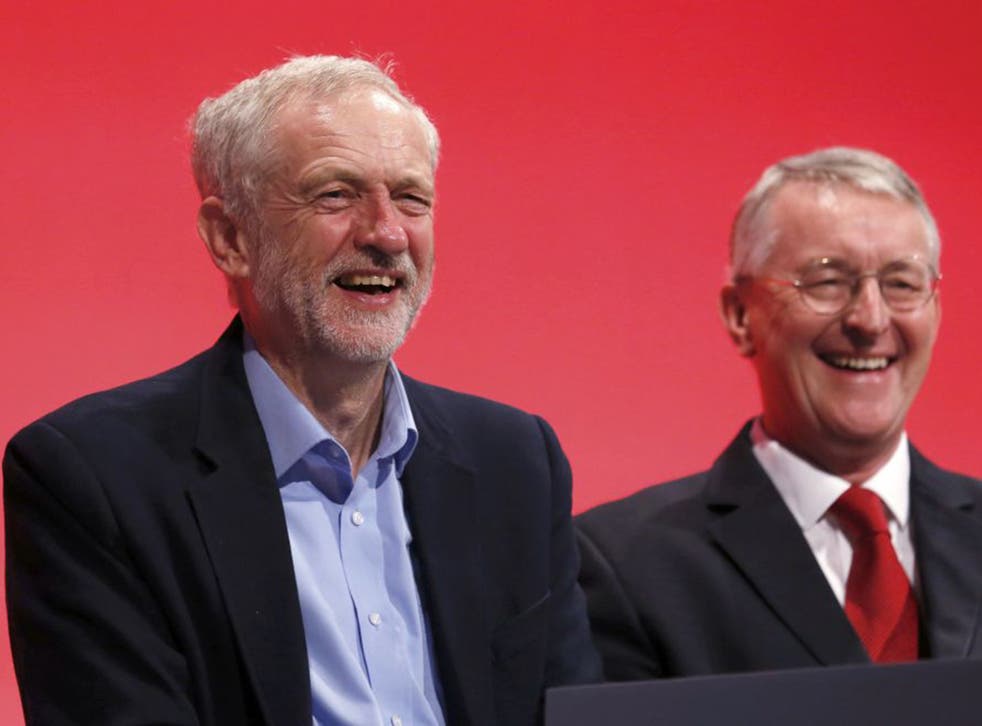 Labour's shadow foreign secretary has distanced himself from comments by party leader Jeremy Corbyn, who questioned whether a "shoot to kill" policy was required against terror suspects.
Hilary Benn said Labour's support for shoot-to-kill was the "longstanding" position of the party.
"I'm very clear that where there is an immediate threat to life … then long established procedures say that it is perfectly reasonable, in those circumstances, to prevent further loss of life, to use lethal force," he told BBC Radio 4's Today programme.
"Now, these are split second decisions that the police and in certain circumstances the armed forces, have to take. But you have to protect people and our policy remains the same.
"I can't answer for Jeremy, all I can say is what is the position of the party, the long standing position, in the United Kingdom there are procedures; it's got to be reasonable, it's got to be proportionate, but you've got to protect human life."
Mr Benn said these circumstances had applied to the Paris attacks, where "attackers were killing those who were attending the concert one by one".
Mr Corbyn had yesterday said he was "not happy" with the principle of shoot-to-kill, which was in effect when Brazilian electrician Jean Charles de Menzes was shot by police in 2005.
The most ridiculous claims made about Jeremy Corbyn

Show all 11
The policy was also alleged to have been used in Northern Ireland during the Troubles, sparking increased community tensions.
"I'm not happy with the shoot-to-kill policy in general. I think that is quite dangerous and I think can often be counter-productive," he said.
"I think you have to have security that prevents people firing off weapons where you can," he had said earlier in the day."
David Cameron on Tuesday afternoon in the House of Commons told the leader of the opposition to "think very carefully" about his position on the issue.
The Huffington Post UK reports today that Mr Corbyn clarified to Labour's NEC that he would support the use of lethal force, whilst still having reservations about a general shoot-to kill policy.
The Labour leader was apparently subject to vocal criticism by internal opponents within Labour's parliamentary party at a meeting on Monday.
Some MPs were apparently incensed at Mr Corbyn's statement, with one member of the shadow cabinet reportedly referring to home as a "f***ing disgrace".
Join our new commenting forum
Join thought-provoking conversations, follow other Independent readers and see their replies