Labour spent £600 on chicken suits for the 2015 election, campaign figures reveal
New figures reveal spending across all parties reached £39m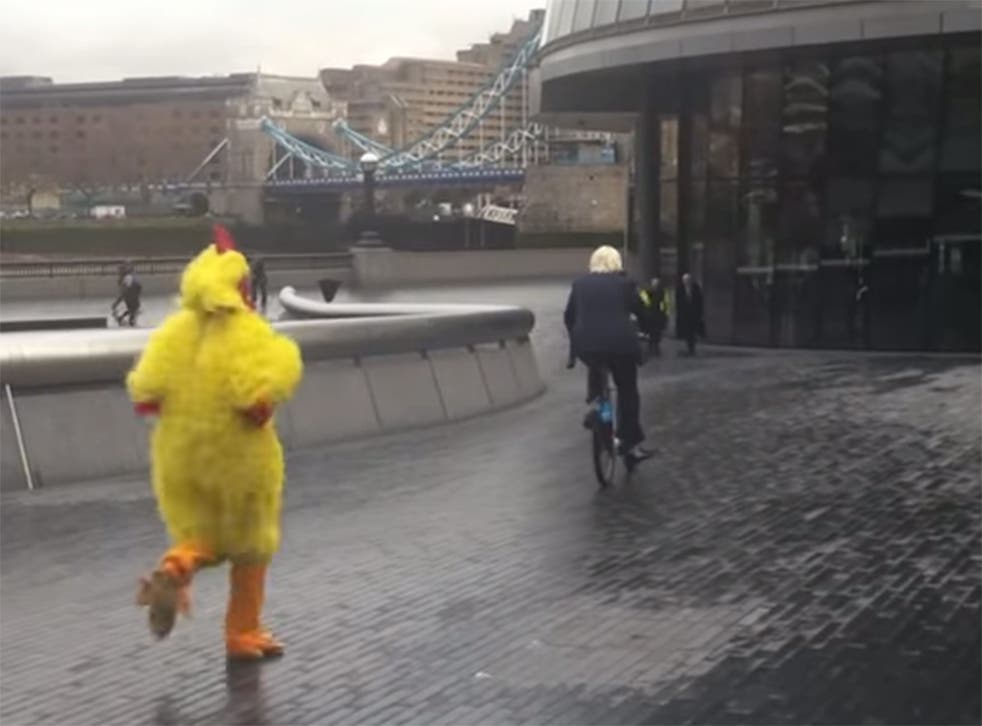 The Labour Party spent almost £600 on chicken suits in the campaign for the last general election, according to new figures released by the Electoral Commission.
The figures show the Conservatives spent the most money on their ultimately successful campaign, recording expenditure just over £15.5 million compared to Labour's £12 million.
It was Ukip which spent its money most efficiently, paying out an average of 73p per vote compared to the Lib Dems' £1.46 per vote.
But it's the figure of £577.58 paid by Labour to "Mr P J Heneghan, Chicken Suits" that caught the eye for the Guido Fawkes media blog.
Labour has a track record using chicken suits in its campaigns – and paid for someone wearing one to chase Boris Johnson down the street in 2012, to amusing effect.
In total, £39 million was spent by all parties, up on the £34.4 million spent in the 2010 election but down from the record spent in 2005 of £42 million.
Across the main parties, more than £15 million was spent on unsolicited material sent to electors – fliers, essentially – while almost £7 million was spent on advertising.
Guido also reports that 15 per cent of all Tory funding went straight to the communications company of controversial election Lynton Crosby, who was awarded a knighthood for his efforts.
Register for free to continue reading
Registration is a free and easy way to support our truly independent journalism
By registering, you will also enjoy limited access to Premium articles, exclusive newsletters, commenting, and virtual events with our leading journalists
Already have an account? sign in
Register for free to continue reading
Registration is a free and easy way to support our truly independent journalism
By registering, you will also enjoy limited access to Premium articles, exclusive newsletters, commenting, and virtual events with our leading journalists
Already have an account? sign in
Join our new commenting forum
Join thought-provoking conversations, follow other Independent readers and see their replies