Labour must split in two to save the United Kingdom, says man tipped to be next leader
Senior figures call for any new independence referendum to be run by the leader of Scottish Labour instead of Jeremy Corbyn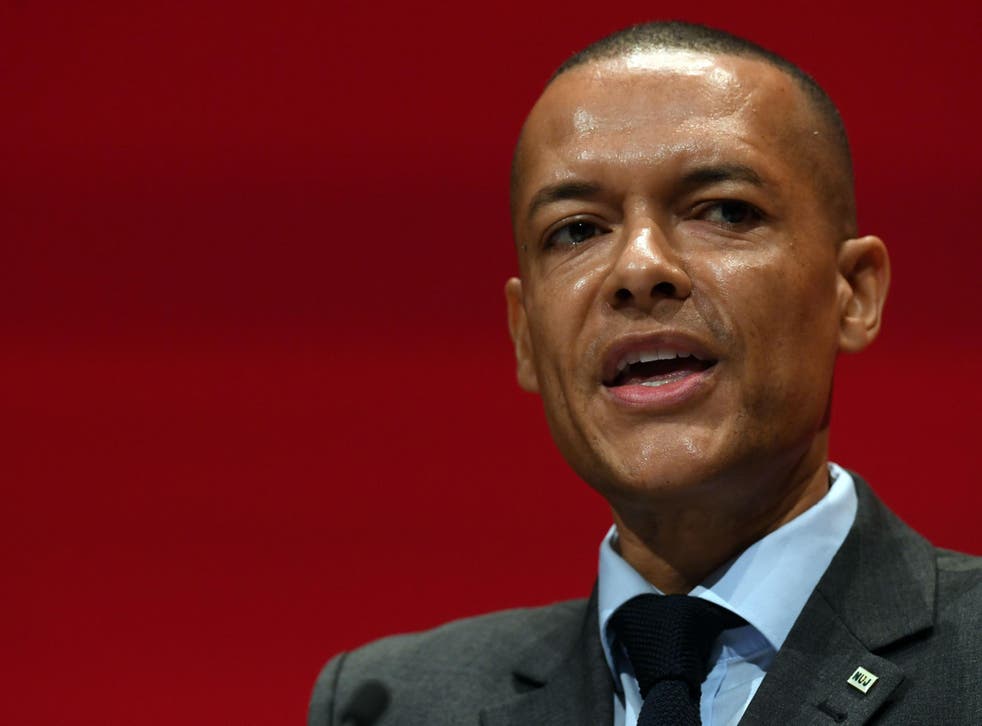 The man seen by many as Jeremy Corbyn's successor for Labour leader has called for an effective split between the English and Scottish wings of the party, saying the move is needed to "save the union".
Clive Lewis, the MP for Norwich South, told The Independent he supports the division that would end Britain's centre-left party as it is known today, to better enable Scottish Labour to face down Nicola Sturgeon's SNP.
His comments come amid fears that involvement of Labour's London HQ, and more specifically Jeremy Corbyn's office, in any new Scottish independence referendum campaign could damage efforts to hold the UK together.
Alan Johnson's spokesman said the former Home Secretary believes Kezia Dugdale, the Scottish Labour leader, should be given "full authority" over any referendum campaign, while another former cabinet minister said Mr Corbyn's office should be kept away from planning, adding that it "couldn't run a piss up in a brewery".
A spokesman for Mr Corbyn confirmed to The Independent that any future referendum campaign would be "based" in Scotland, but did not go further on London's involvement.
Mr Lewis resigned as shadow Business Secretary earlier this year after Mr Corbyn imposed a three-line whip on the Government's bill to trigger Article 50 and initiate Britain's departure from the EU, something which angered pro-European Labour members.
The favourite among the party's young left-leaning membership, said loosening ties with UK Labour and creating a "federated" party model for Scotland would give politicians north of the border more power to respond to concerns "on the ground".
Speaking exclusively to The Independent, he said: "I think a federated party is the way to go.
Scottish independence: Nicola Sturgeon announces second referendum plans
"Everyone wants to see Scottish Labour do well. But one of the reasons we are in the mess we are in is because for too long politicians in Westminster have done things and haven't always listened to what's being said on the ground – that's partly responsible."
He added: "If you want to save the union – a good start would be to listen to your Scottish colleagues on what's best."
The idea of breaking up the UK party structure has previously been mooted by former Foreign Secretary Jack Straw and Neil Findlay, who stood to be leader of Scottish Labour in 2014.
Scottish Labour leader, Ms Dugdale, also favours more autonomy for the party north of the border. She backed Mr Corbyn's rival Owen Smith in the recent leadership contest.
Mr Lewis's words come as the Scottish parliament prepares to vote next week on whether to approve Nicola Sturgeon's plans for a second referendum on independence.
Theresa May has moved to block any vote taking place before the UK leaves the EU claiming "now is not the time", but an eventual referendum may be inevitable given the SNP's dominance in Holyrood.
Mr Lewis said: "If it's going to happen, the best thing for Scotland and Labour would be to have it run from Scotland.
"If you learn anything from last time, it was that the campaign was far too Westminster-centric or London-centric."
Kezia Dugdale: I will never support Scottish independence
A major report carried out by ex-Foreign Secretary Dame Margaret Beckett into the party's 2015 election defeat and collapse in Scotland cited the way the 2014 referendum campaign was perceived, concluding a vote against "the government" in Scotland turned into a vote against Labour.
Dame Margaret told The Independent that running a new campaign from Scotland was something the party "should think very carefully about".
A spokesman for Alan Johnson, said: "He does believe that Labour has to have a distinctive and separate campaign if there is another referendum.
"Not least because of the perception that undoubtedly existed that Labour in Scotland was subservient to party HQ in London."
Kezia Dugdale endorses Owen Smith
He added that Mr Johnson thought Ms Dugdale should be given "full authority" over the campaign.
Another senior party figure said: "I would not want anything run by Jeremy's office – it's a contradiction in terms, they couldn't run a piss up in a brewery."
Scotland's only remaining Labour MP Ian Murray, representing Edinburgh South, maintained that there had been a strong Scottish-led element to the last referendum campaign.
But he went on: "The [next] official campaign, in my view should be people from civic Scotland, and not politicians.
"Political parties should then run their own individual campaigns with their own messages on the positive case for why staying in the UK is important."
A spokesman for Mr Corbyn said: "If there is another referendum Jeremy will work tirelessly to keep our country together, in a campaign that will be based in Scotland."
Register for free to continue reading
Registration is a free and easy way to support our truly independent journalism
By registering, you will also enjoy limited access to Premium articles, exclusive newsletters, commenting, and virtual events with our leading journalists
Already have an account? sign in
Register for free to continue reading
Registration is a free and easy way to support our truly independent journalism
By registering, you will also enjoy limited access to Premium articles, exclusive newsletters, commenting, and virtual events with our leading journalists
Already have an account? sign in
Join our new commenting forum
Join thought-provoking conversations, follow other Independent readers and see their replies