Local elections 2021: Labour wins West of England and Cambridgeshire & Peterborough mayoral races, beating incumbent Tories
West of England mayor Dan Norris praises Sir Keir Starmer for 'unlocking this election for Labour'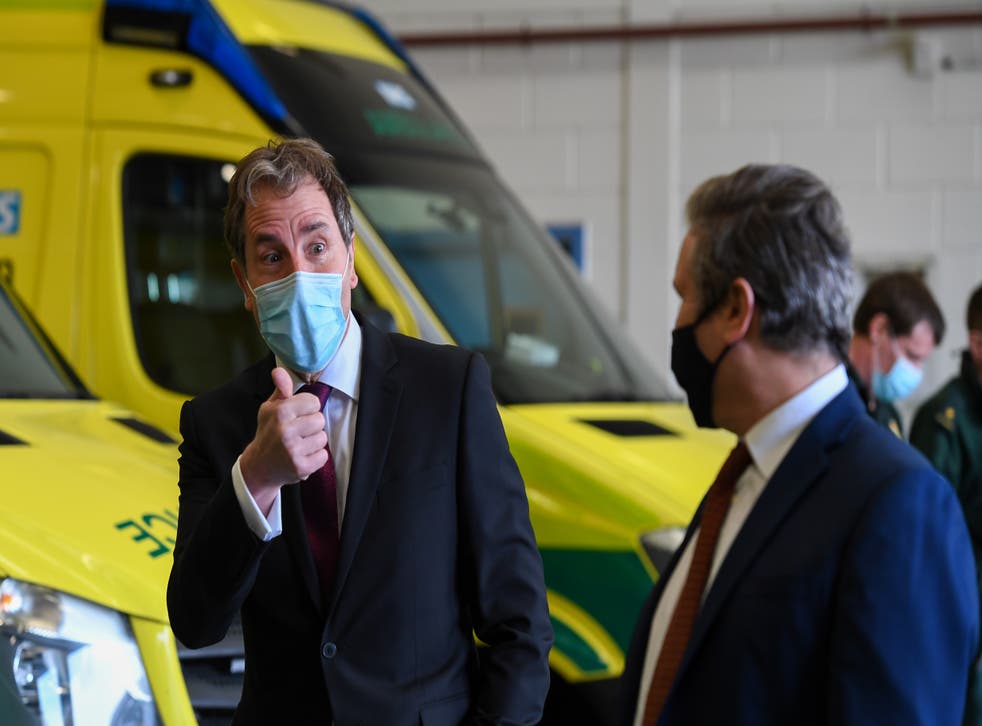 Labour's candidates in the West of England and Cambridgeshire and Peterborough mayoral races have unseated the Conservative incumbents in surprise victories for the party.
The metro mayor roles in the two regions are the only ones to switch parties during the elections across England, with Labour and Conservative mayors being re-elected in Greater Manchester, the West Midlands, Liverpool City Region and Tees Valley.
In Cambridgeshire and Peterborough, Nik Johnson was elected for Labour, defeating the Tory candidate James Palmer on the second round of voting, edging ahead with 113,994 votes to 108,195.
In the West of England, Labour's Dan Norris defeated his Tory rival during the second round of voting, with 125,482 votes to 85,389.
Using his victory to praise Sir Keir Starmer, who faced a series of disappointing results in council elections in England and the Hartlepool by-election, the new mayor said the party leader had "unlocked this election for Labour in the West of England".
"Without him and his skills, his determination and him being who he is, we could not have got this result," he added. 
"People were able to listen to our arguments and be persuaded by them because of Keir Starmer. I want to thank him very, very much indeed".
Mr Norris defeated his Conservative rival, Samuel Williams, who was running for the West of England mayoral role after the resignation of the party's incumbent Tim Bowles.
Upon losing the race, Mr Williams said it was "not the outcome I was hoping for", but added: "We saw a fantastic turnout, which is what we want to see, we want to see people engaging with politics and delivering results that will make our region even better."
Mr Bowles became the first metro mayor for the West of England Combined Authority, made up of three of the councils in the region – Bath and North East Somerset, Bristol and South Gloucestershire.
Last month, however, the prime minister ran into difficulty when he was quizzed by a reporter to name the Conservative mayor in the region during an awkward encounter at a campaigning visit ahead of the election.
Asked whether he was able to name Mr Bowles, the prime minister stumbled: "I'm very much in favour of powerful mayors in the West of England and elsewhere.
"But what I want to see is a stronger Conservative mayor in London and across the West Midlands and West of England and across the whole of the country."
In a second attempt to elicit an answer to the question, the reporter enquired again: "You have a Conservative mayor in the West of England at the moment, I just wondered if you know who that person is?"
However, the prime minister – unable to summon the name of Mr Bowles – replied: "Well I can tell you I'll be out campaigning for the West of England mayor, and all Conservative candidates throughout the week."
Register for free to continue reading
Registration is a free and easy way to support our truly independent journalism
By registering, you will also enjoy limited access to Premium articles, exclusive newsletters, commenting, and virtual events with our leading journalists
Already have an account? sign in
Register for free to continue reading
Registration is a free and easy way to support our truly independent journalism
By registering, you will also enjoy limited access to Premium articles, exclusive newsletters, commenting, and virtual events with our leading journalists
Already have an account? sign in
Join our new commenting forum
Join thought-provoking conversations, follow other Independent readers and see their replies