Ministers supplementing salaries with rent from privately let property tenants, figures reveal
Theresa May, Philip Hammond and Liam Fox are each benefiting by at least £10,000 a year, according to the parliamentary register of MPs' interests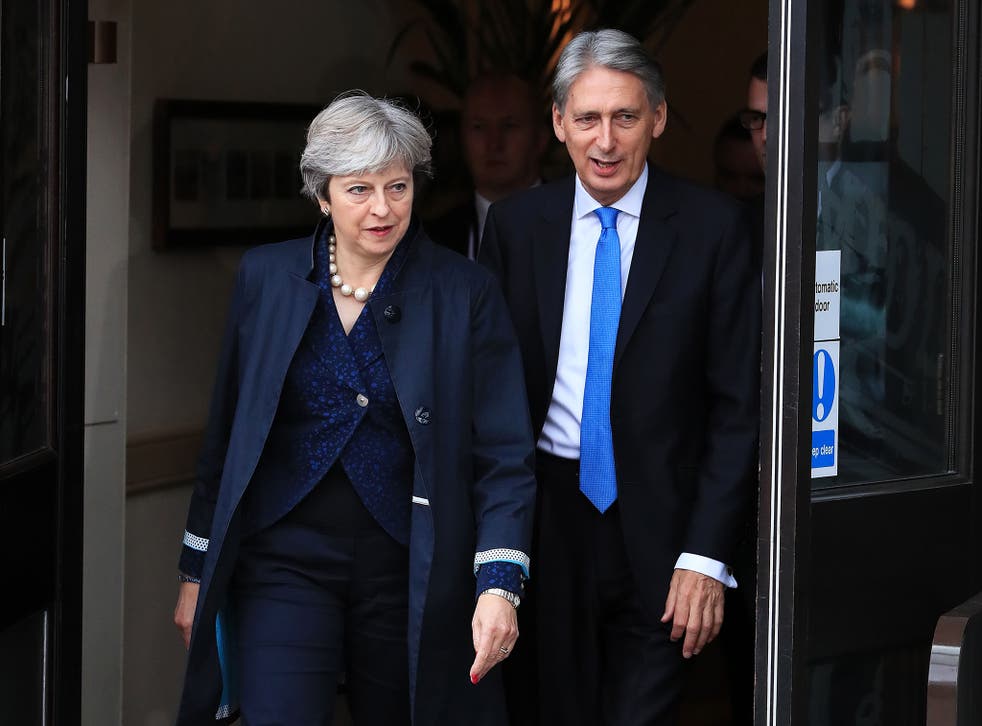 Cabinet members are supplementing their salaries by letting properties to tenants, figures show, leading to questions about how suited they are to represent the interests of millions of people locked out of the housing market by high prices.
Theresa May, Philip Hammond and Liam Fox are among landlords benefiting by at least £10,000 a year, according to the parliamentary register of MPs' interests.
Critics said it was unfair that people who could afford to invest in the housing market were able to earn from a second home while younger workers struggled to get a foot on the ladder after prices soared to unattainable levels.
Housing minister Sajid Javid and transport secretary Chris Grayling were among the Conservative MPs earning healthy incomes from property investments, a report in The Guardian highlighted.
Labour MPs receiving more than £10,000 a year from second homes include Emily Thornberry and Keith Vaz.
The names emerged after Labour this week demanded an investigation into Jeremy Hunt's "oversight" in failing to register an interest in a firm that bought seven luxury flats.
The health secretary blamed an "honest administrative mistake" but Labour said it would refer Mr Hunt to parliament's standards watchdog.
The Register of Members' Financial Interests shows that since last summer the prime minister and her husband let out a flat in central London, giving them an income of more than £10,000 – the threshold of declarable earnings.
Mr Hunt has a half-share of a holiday house in Italy and a half-share of an office building in Hammersmith as well as the interest in the seven apartments in Southampton.
Chancellor Mr Hammond rents out his house in London, earning above the threshold since February last year. He is also a beneficiary of a trust with a controlling interest in property development firm Castlemead.
Foreign secretary Boris Johnson, trade secretary Mr Fox, Mr Grayling, Mr Javid and former attorney general Dominic Grieve also have tenants in London homes, according to the register.
But Tory MP Nadhim Zahawi appears to have the largest property interests, with 10 listings, which include a home and 31 acres of land in Warwickshire, with stables run as a livery yard by Zahawi and Zahawi Ltd; a residential buy-to-let property in London, divided into three flats and a house in London rented out since 2015. He has also declared a string of commercial property interests.
Shadow foreign secretary Ms Thornberry jointly owns with her family a flat in Guildford, Surrey, that provides an income of at least £10,000, and Keith Vaz rents out two flats in London, the register shows.
Mountain View: the world's most secluded homes

Show all 10
One critic tweeted: "Whilst this is not illegal, it does feel morally reproachable that cabinet members, intent on wrecking the economy and our prosperity through Brexit, should be feathering their nests so nicely for themselves."
Another said: "I wonder why there's a housing shortage and rising private rents."
User @jo55adams attacked the "rich millionaires buying extra houses so young people can never buy".
But other people said they saw nothing wrong. "Just investing intelligently, I would do same," said another Twitter user.
The Independent has asked the Conservative Party to comment.
Register for free to continue reading
Registration is a free and easy way to support our truly independent journalism
By registering, you will also enjoy limited access to Premium articles, exclusive newsletters, commenting, and virtual events with our leading journalists
Already have an account? sign in
Register for free to continue reading
Registration is a free and easy way to support our truly independent journalism
By registering, you will also enjoy limited access to Premium articles, exclusive newsletters, commenting, and virtual events with our leading journalists
Already have an account? sign in
Join our new commenting forum
Join thought-provoking conversations, follow other Independent readers and see their replies