Leaving the EU will not stop immigration to the UK, says leader of campaign to stay in the EU Stuart Rose
He described immigration as a 'world crisis' rather than a 'European crisis'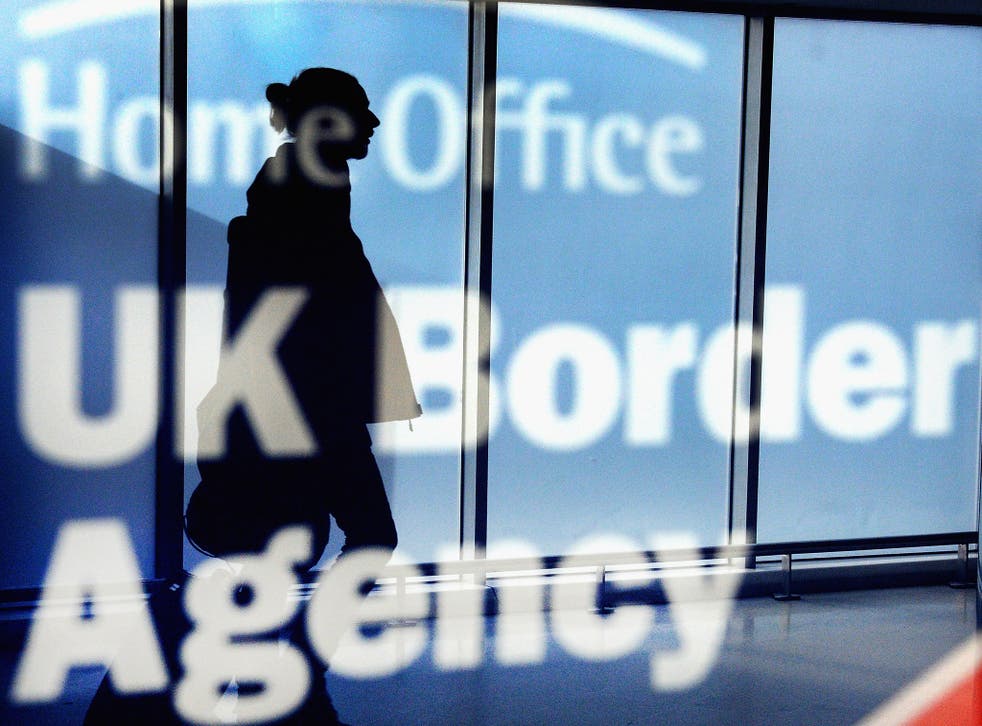 Leaving the European Union will not stop immigration to the UK, the leader of the campaign to keep Britain in the bloc has said.
Stuart Rose, the chair of Britain Stronger in Europe, said that immigration was not simply a product of being in the EU and that it would continue even if Britain votes to leave.
The UK is set to have a referendum on membership of the EU by the end of 2017, and immigration policy is set to be one of the main points debated.
"Migration is one of the great things that is happening in the world today. It's an event or it is a phenomenon worldwide which is not just a UK issue, it's a worldwide issue," Lord Rose told BBC Radio 4's Today programme.
"Politicians are going to have to grapple with that. Immigration isn't going to go away if we were outside the EU. This is something we have got to deal with.
"Its a crisis, it's a European crisis and it's a world crisis. And it's a terrifying crisis."
Lord Rose, the former chair of Marks and Spencers, also said the UK could effectively decide who came into the country already because it was not a member of the Schengen area.
Schengen abolishes border controls between countries during normal times, though they can be re-instated under the agreement under special circumstances.
EU citizens can still come to the UK under current arrangements but must have their passports checked. The UK can bar EU citizens who it believes are a threat to security.
The UK's referendum will be conducted after David Cameron has renegotiated the terms of EU membership with other member countries.
Though the Prime Minister has previously hinted at wanting to introduce curbs on EU freedom of movement, in practice he has said he only wants a four-year waiting period for EU migrants before they can claim in-work benefits.
Refugee crisis - in pictures

Show all 27
The effect of leaving the EU on immigration has been unclear. Net migration to the UK last year hit a record high of 330,000, with 183,000 from the European Union.
Increased restrictions on EU migrants could be counteracted by other factors, however.
French Government minister Bernard Cazeneuve has said that France might stop helping the UK police its channel tunnel border on the French side if it left the EU.
Large numbers of British people also go to live abroad in the EU. Those that could no longer travel abroad might stay in the UK, increasing net migration further, it has been suggested.
Last week Leave.EU, one of the campaigns to leave the EU, said Mr Cameron's renegotiation of EU membership would do nothing to reduce anxiety about immigration
"His negotiation will do nothing to solve the migration crisis, the steel crisis, the flooding crisis or whatever the next inevitable EU crisis may be. Only through Britain regaining control of its laws, its borders and its taxes can we begin to avoid those EU crises and solve their problems we inherit," said Leave.EU chief executive Liz Bilney.
Register for free to continue reading
Registration is a free and easy way to support our truly independent journalism
By registering, you will also enjoy limited access to Premium articles, exclusive newsletters, commenting, and virtual events with our leading journalists
Already have an account? sign in
Join our new commenting forum
Join thought-provoking conversations, follow other Independent readers and see their replies