Len McCluskey accused of antisemitism after 'count your gold' jibe to Peter Mandelson
Unite secretary general later apologised for his comments
Rory Sullivan
Tuesday 20 October 2020 09:45 Comments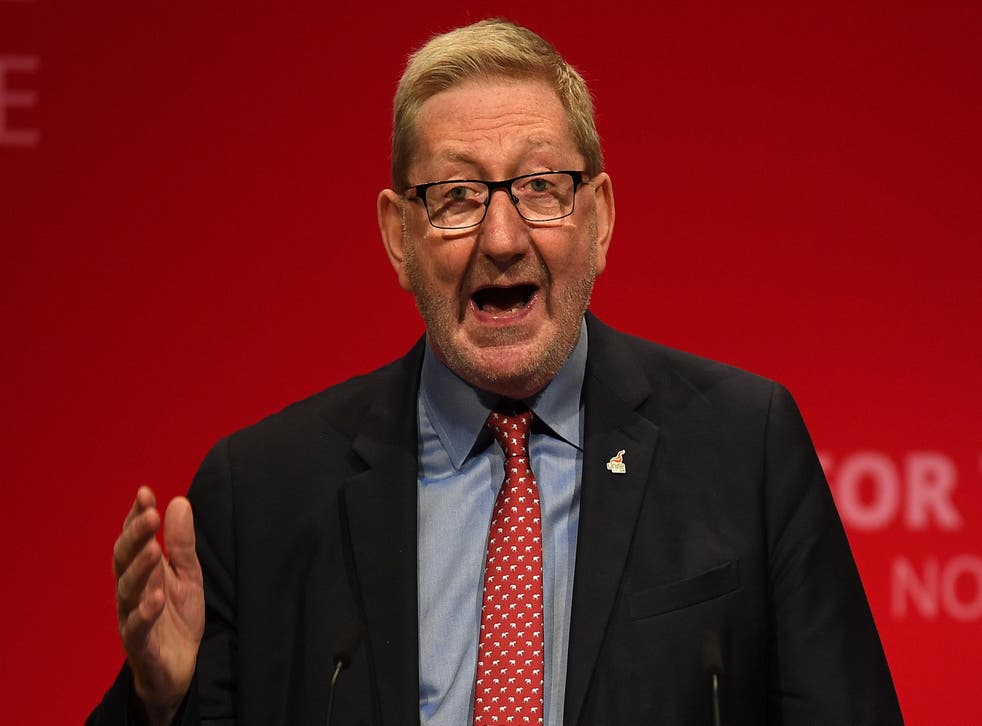 Len McCluskey has been accused of antisemitism after saying that the Labour peer Peter Mandelson should go "count" his "gold".
The trade unionist made the comment during an interview for a short BBC film on Keir Starmer, which aired on Newsnight on Monday evening.
When he was told that Lord Mandelson, whose grandfather was Jewish, had praised the current Labour leader in an earlier interview for the same film, Mr McCluskey said: "I stopped listening to anything Peter Mandelson says years ago.
"I would suggest Peter goes into a room and counts his gold and not worry about the Labour Party. Leave that to those of us who are interested in ordinary working people."
The general secretary of Unite's language prompted outrage on social media, with Mike Katz, the chair of Jewish Labour, tweeting that he was "pretty disgusted" by it.
Although Unite had previously told the BBC that it was "ludicrous" to suggest that the remarks were antisemitic, Mr McCluskey apologised on Twitter after the programme.
"Before this gets out of hand, let me say language is important and I apologise to Peter Mandelson and anyone else if mine has caused hurt," he wrote.
Some had earlier rushed to his defence, including Aaron Bastani, the co-founder of Novara Media, who said Lord Mandelson is not Jewish, adding that the claims of antisemitism against Mr McCluskey were "utter nonsense".
"Len McCluskey is now being accused of anti-semitism against...Peter Mandelson. Who isn't Jewish," Mr Bastani tweeted.
In 2003, Lord Mandelson commented on a separate incident of alleged anti-Semitism in the Labour party, saying: "Apart from the fact that I am not actually Jewish, I wear my father's parentage with pride."
Mr McCluskey, the Unite general secretary, is a close ally of Jeremy Corbyn and has repeatedly urged Mr Starmer not to ignore the left of the party.
In August, the trade unionist told The Observer that the new Labour leader should not take Unite's funding for granted if he steers the party to the right.
He told the BBC during the Newsnight interview that "the left is still very, very vibrant and will play a key role" under Mr Starmer's leadership.
Register for free to continue reading
Registration is a free and easy way to support our truly independent journalism
By registering, you will also enjoy limited access to Premium articles, exclusive newsletters, commenting, and virtual events with our leading journalists
Already have an account? sign in
Join our new commenting forum
Join thought-provoking conversations, follow other Independent readers and see their replies