Union boss hints disloyal Labour MPs could be deselected after leadership election
Corbyn ally Len McCluskey claims MPs have behaved 'despicably and disgracefully' after attempted coup to oust leader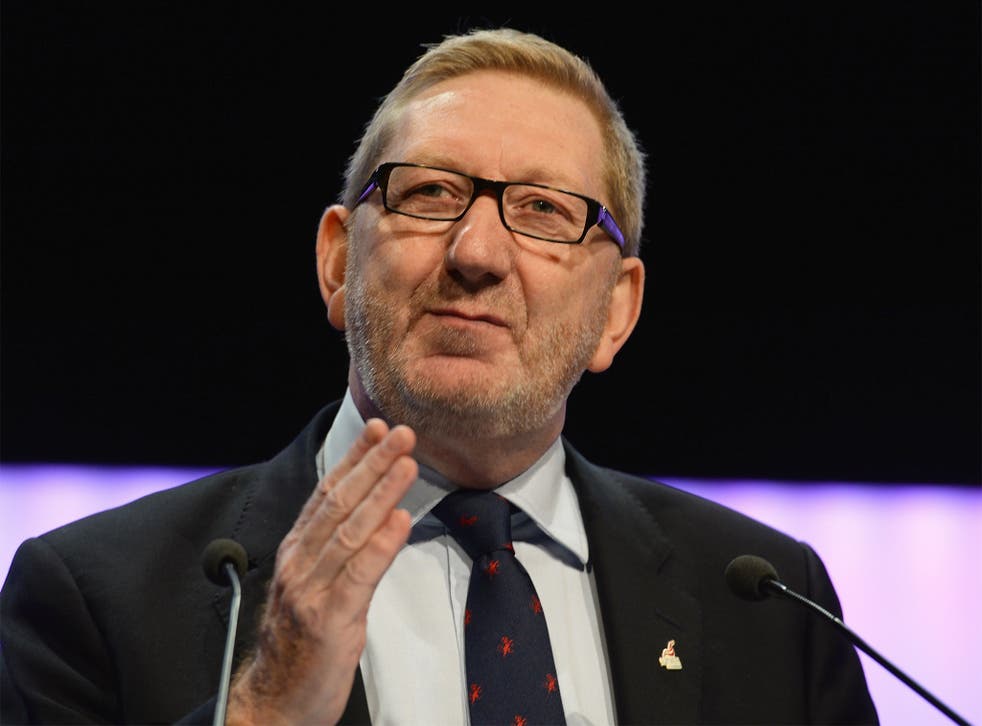 Influential union leader and key Jeremy Corbyn ally Len McCluskey has warned that rebellious Labour MPs will be "held to account" after the party's leadership contest.
The Unite union leader hinted that MPs who supported first Angela Eagle's and then Owen Smith's leadership challenge could face deselection from within their local constituency party.
He told a BBC Panorama programme, due to be broadcasted on Monday night, that some MPs had behaved "despicably and disgracefully and they have shown no respect whatsoever to the leader and they should be held to account".
When presenter John Pienaar asked if disloyal MPs would be "asking for it", Mr McCluskey said "I think they would".
Momentum, the grassroots organisation set up to support Mr Corbyn in the wake of his election last year, has denied reports that it plans to systematically deselect MPs - despite the threats of individual members.
James Schneider, the group's national organiser, appeared on both Sky News' Murnaghan programme and the BBC's Sunday Politics to insist that it was not official Momentum policy.
Despite this, Left Unity, a separate political party to Labour which does not support Labour, published the names of 66 party MPs who voted in favour of air strikes in Syria and ordered their supporters to "deselect them now".
Shadow Defence Secretary and Corbyn supporter Clive Lewis suggested that it was up to the party membership to decide whether to deselect MP as it was a "democratic" process.
Speaking on the BBC's Andrew Marr show, he said there was a "legitimate argument" for deselecting MPs who did not reflect the views of the majority of the Labour leadership.
He said: "I think we've had a very robust debate in the party this year. Deselection hasn't come up, as I understand, as an issue.
"If it does, as far as I'm concerned that's a democratic choice for our members.
"You call it deselection – the other word for it is actually democratic election for your representatives in Parliament and I think there's a legitimate argument for that."
But he also urged the party membership to "think carefully" before ousting MPs because they did not want to return to "the bloodletting of the 1970s and 1980s when you are basically a party in meltdown".
Mr Corbyn is widely expected to win the party's second leadership contest in a year when the results are announced on 24 September.
Labour leadership contest: Jeremy Corbyn vs Owen Smith

Show all 8
Labour donor Michael Foster, who has since been suspended from the party, attempted to challenge Mr Corbyn's automatic inclusion on the ballot paper in the High Court in July but it ruled that as the incumbent he did not have to gather 50 signatures from MPs.
MPs have complained that Mr Corbyn's supporters have also resorted to other means to threatened them, with Mary Creagh reporting that a brick was thrown through the window of her constituency office in Wakefield on Monday.
Ms Eagle reported a similar incident at her office in Wallasey, Merseyside shortly after she announced her leadership challenge. She also faces a "vote of no confidence" by her party membership.
This article originally stated that the list of 66 Labour MPs who voted in favour of air strikes in Syria (alongside calls for their de-selection) was by published several leftist groups including Momentum. It was in fact published by the group Left Unity, as now stated above.
Register for free to continue reading
Registration is a free and easy way to support our truly independent journalism
By registering, you will also enjoy limited access to Premium articles, exclusive newsletters, commenting, and virtual events with our leading journalists
Already have an account? sign in
Register for free to continue reading
Registration is a free and easy way to support our truly independent journalism
By registering, you will also enjoy limited access to Premium articles, exclusive newsletters, commenting, and virtual events with our leading journalists
Already have an account? sign in
Join our new commenting forum
Join thought-provoking conversations, follow other Independent readers and see their replies