Leveson Report: Nick Clegg joins forces with Labour on regulatory Bill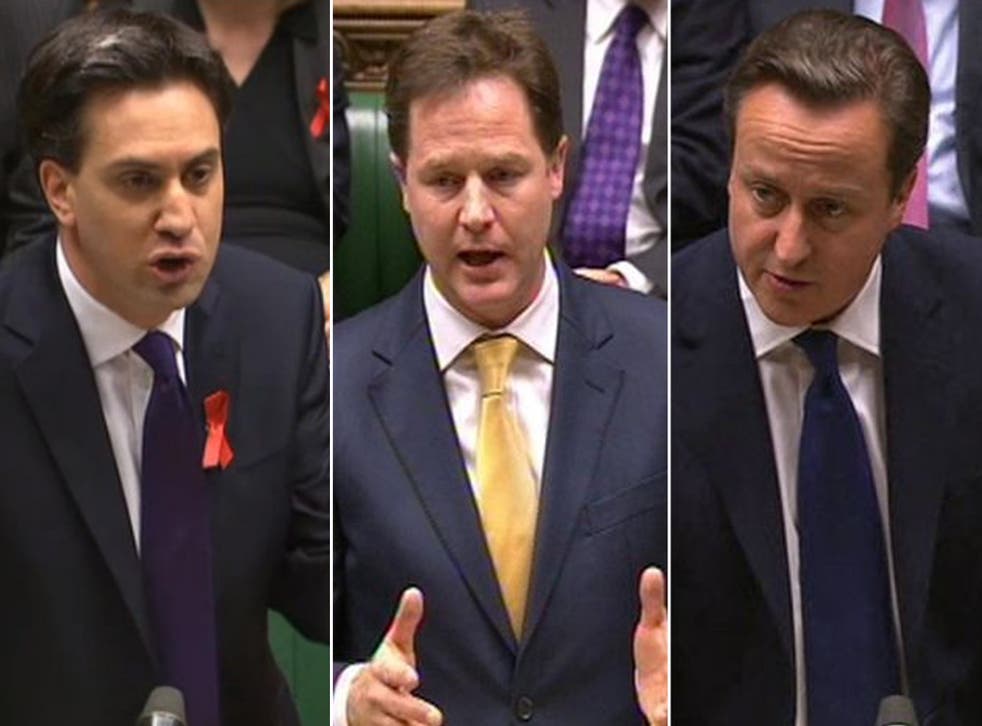 Divisions between David Cameron and Nick Clegg on press regulation widened yesterday as the Liberal Democrat leader joined forces with Labour over how the Government should respond to the Leveson Report.
Mr Clegg and Ed Miliband are furious with the Prime Minister for suggesting that a draft Bill to be drawn up in line with Lord Justice Leveson's proposals would merely be a wrecking device to show how difficult it would be to turn them into law. Mr Cameron, who rejected the key Leveson plan for independent self-regulation of the press to be underpinned by legislation, promised the draft measure during talks with the two other party leaders.
At the time, Mr Clegg and Mr Miliband thought the Prime Minister had made a genuine offer. They were dismayed by No 10's suggestion that Mr Cameron would use the process to undermine the case for legislation.
The Deputy Prime Minister will work to ensure the draft Bill is a serious attempt to provide a workable system of press regulation. His spokesman said yesterday: "The statement that this Bill is being drafted to show that it will not work does not reflect the position agreed by all three party leaders in the talks on Thursday.
"The Liberal Democrats in government will ensure the Bill is drafted in good faith. We owe that to the public and the victims."
But Maria Miller, the Culture Secretary, took a different line, saying: "The reason why we have such grave misgivings about putting in place such a piece of statutory underpinning is because of the very extensive nature of that legislation for it to be effective. We want to draw that up and share that with the opposition parties and with our Coalition partners to be able to demonstrate that to them. I think when they see that they will too understand where our concerns come from."
Labour sources said it was "ludicrous" for the Conservatives to use the draft Bill as a stick with which to beat the newspaper industry, while at the same time making clear they had no intention of turning it into real legislation.
Mr Miliband said he was prepared to depart from some of the Leveson proposals in order to achieve a cross-party consensus. These include two issues on which Mr Cameron and Mr Clegg have reservations – extending the broadcast regulator Ofcom's remit to the press and proposals to change the Data Protection Act which critics say would have a chilling effect on investigative journalism.
A Labour source said: "We are showing we are serious in our desire to build a consensus by agreeing it is right for Parliament to look at the detail of these proposals."
Join our new commenting forum
Join thought-provoking conversations, follow other Independent readers and see their replies