Liam Fox: The UK 'must look at all options' including staying in the customs union
The International Trade Secretary said he hoped next year Remainers would finally accept the result of the referendum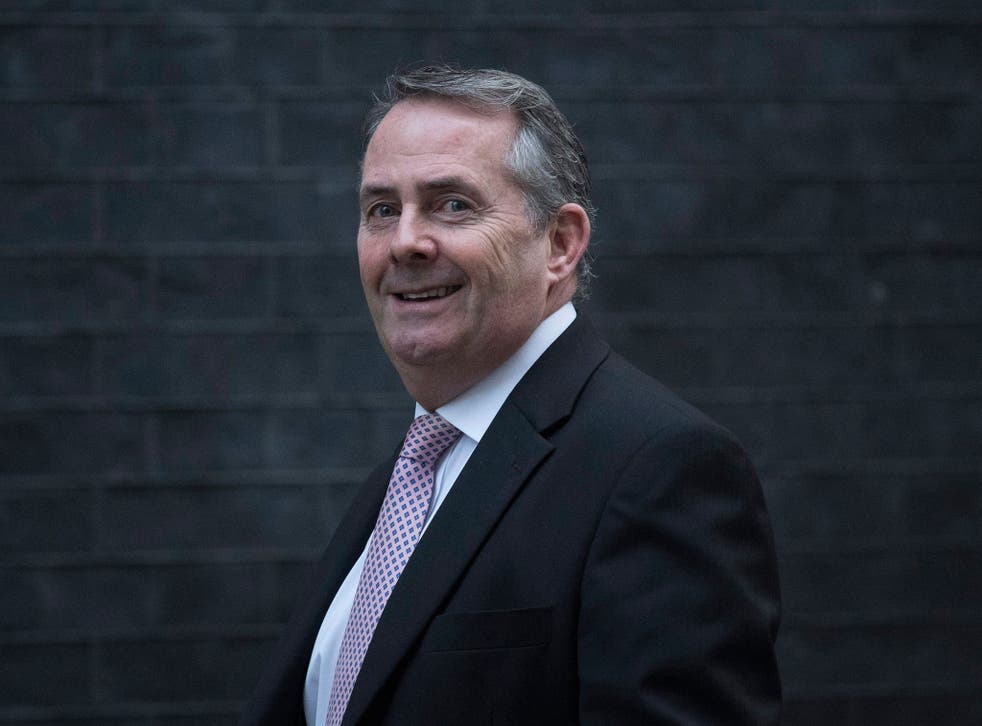 International Trade Secretary Liam Fox has hinted that the UK could remain in the EU's customs union after leaving the bloc, telling the BBC's Andrew Marr Show that the country should "look at all the options".
Mr Fox, considered to be the most hardline Brexiteer in the cabinet, said: "We can't go for a quick result, we have to get the right result."
"I hear people talking about hard Brexit and soft Brexit, as if it's a boiled egg we're talking about.
"It's a little more complex. Before we make final decisions we need to look at the costs."
Mr Fox has spent part of this week in South Korea, discussing arrangements to maintain free trade between the two countries when the UK leaves the European Union. South Korea is one of 35 countries that currently has a trade agreement with the EU, which the UK will lose when it leaves.
Mr Fox was asked if he was personally open to Britain staying in the customs union. He said only that he would "argue his case inside cabinet".
Earlier, former Chancellor George Osborne had described leaving the EU as possibly the 'greatest act of protectionism in British history', stressing how, if new free trade deals with Australia and the US came at the expense of existing arrangements with France and Germany and other EU countries, it would lead to less free trade, not more.
Asked if he thought the Article 50 formal withdrawal process would be revocable once triggered, Mr Fox said: "It's not a matter of legality, it's a matter of democracy.
"As we get into 2017, I hope that people will actually accept that the public have given us an instruction.
"When people try to undermine that result, I ask myself what don't they understand about the words democracy, referendum or binary?"
Register for free to continue reading
Registration is a free and easy way to support our truly independent journalism
By registering, you will also enjoy limited access to Premium articles, exclusive newsletters, commenting, and virtual events with our leading journalists
Already have an account? sign in
Register for free to continue reading
Registration is a free and easy way to support our truly independent journalism
By registering, you will also enjoy limited access to Premium articles, exclusive newsletters, commenting, and virtual events with our leading journalists
Already have an account? sign in
Join our new commenting forum
Join thought-provoking conversations, follow other Independent readers and see their replies