Liam Fox accused of driving Britain to 'economically disastrous' hard Brexit following WTO move
UK yet to spell out whether it wants to remain in the EU single market or customs union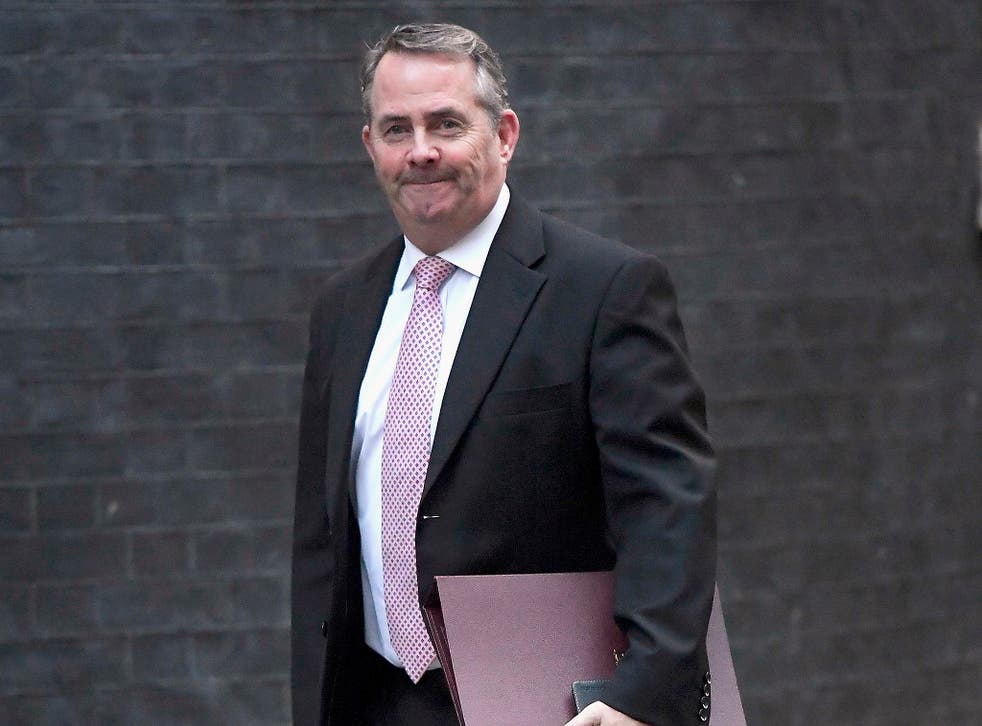 Ministers have been accused of pushing the country towards an "economically disastrous" hard Brexit, after it emerged it had begun preparing for the UK's new status at the World Trade Organisation following its withdrawal from the EU.
The Government revealed in a statement that it was now beginning the process of drawing up "UK-specific schedules" for the WTO, which oversees international trade.
Ministers are yet to make clear whether the UK will leave the single market and EU customs union, something that would allow it to negotiate other free trade deals.
But while Downing Street claimed the WTO move did not "prejudge the outcome of the eventual UK-EU trading arrangements", critics disagreed.
Liberal Democrat leader Tim Farron said: "This is clear sign the Government is steering the country towards an economically disastrous hard Brexit.
"The Liberal Democrats believe that the public should have a say through a vote on the final deal, because departure is not the same as the destination."
In a statement released to the House of Commons, International Trade Secretary Liam Fox explained that all WTO members "undertake specific commitments in their goods and services schedules" which set out upper limits for tariffs and detail any tariff rate quotas.
Brexit Concerns

Show all 26
Currently the UK's WTO commitments form part of the European Union's schedules, but when the country leaves the EU it will need a new UK-specific programme.
Dr Fox said the UK's new schedules and commitment to international trade would "replicate as far as possible our current obligations" under the EU's membership.
He added: "This work is a necessary part of our leaving the EU. It does not prejudge the outcome of the eventual UK-EU trading arrangements."
The Prime Minister's spokesperson described it as "prudent preparatory work" to "establish our presence" in the WTO once again post-Brexit.
Join our new commenting forum
Join thought-provoking conversations, follow other Independent readers and see their replies