Liberal Democrats leadership contest: Jo Swinson favourite to replace Tim Farron if she joins race
Senior Lib Dems all say the contest is Jo Swinson's to lose, but none are certain she wants to win it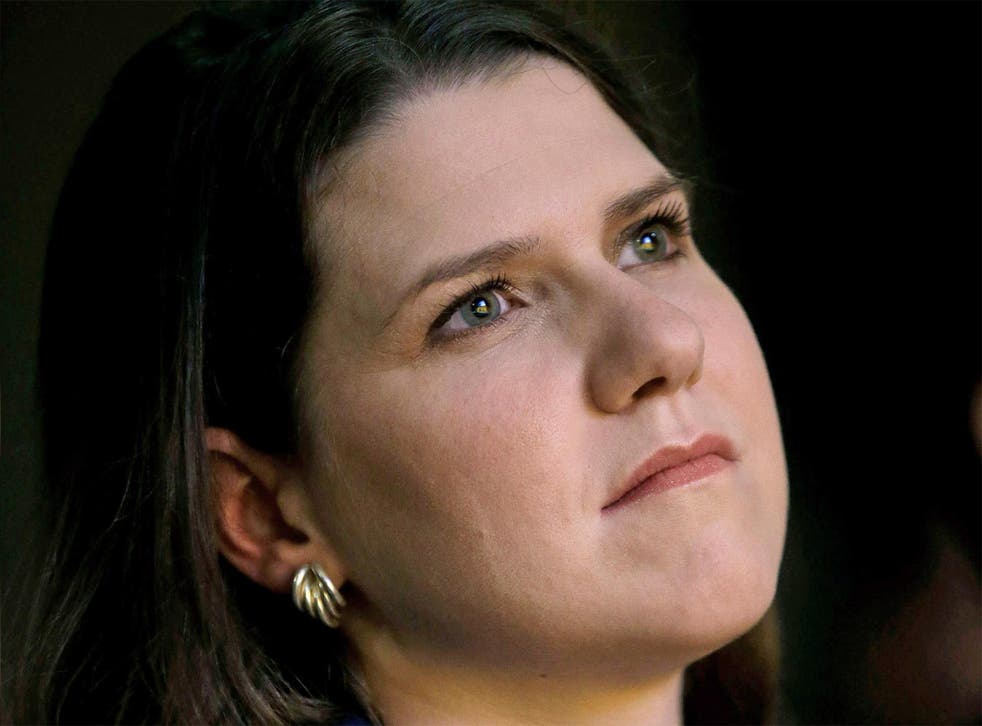 In the very earliest days of the general election campaign, senior Lib Dem figures – pushed hard enough over what would constitute a success – would whisper the number "30".
That Tim Farron's sudden realisation that his lifelong political views and lifelong religious faith are perhaps not compatible should have occurred almost at the very moment that the number in question turned out to be 12, is an unfortunate coincidence.
But it means that the Lib Dem fightback really does have to start now, and it will begin with a party leadership contest that may or may not have concluded before the start of the Tory one.
Who are the contenders to replace Tim Farron as leader of the Lib Dems?
Within the party, it is widely considered to be either a one- or a three-horse race, depending on whether the one horse decides to run.
Jo Swinson – newly returned to East Dunbartonshire after a two-year absence – is the overwhelming favourite, but it is far from overwhelmingly clear whether she wants the job.
Sir Vince Cable has told The Independent he is "not ruling anything out". Norman Lamb admitted on BBC Question Time that he is "thinking about it". Insofar as maneouvres are possible among a 12-person parliamentary party – up to a third of which are on maneouvre – Ed Davey is also said to be on maneouvres.
Party sources say that the nominations will formally open in "a couple of weeks" and will remain open for a "couple of weeks". Liberal Democrat rules state that candidates require nominations from 10 per cent of the parliamentary party which, given candidates can nominate themselves, has been rounded up from 1.2 to 2, rather than down to 1. They also require 200 nominations from party members, spread across 20 constituencies. There's no whittling down of the candidates. All go before the membership, who rank them in order to elect a winner under the Single Transferable Vote system.
If the contest makes it all the way to a real campaign, there is broad agreement within the party that the result is unpredictable.
"If Jo stands, she wins," a senior party figure said. "The appetite in the party is for a younger, fresher, female voice. Jo has charisma and energy. I think she would clean up, but I'm not sure if she wants to.
"She is young, 37, and she has a young family. Her majority in East Dunbartonshire is not unshakeable. If you are a Liberal Democrat, leading the party is the pinnacle of your career. She may decide she does not want to reach that pinnacle yet.
"If she doesn't then stand, it becomes quite an interesting contest. It will be between Sir Vince, Ed and Norman. The party has changed phenomenally in the last two years. 70 per cent of the membership has joined since 2015. It's young, it's metropolitan, it's very Remainy. We have not yet taken the political temperature of this new membership. It might surprise us."
Sean Kemp, a former Lib Dem special adviser who worked in Downing Street during the coalition, agrees that the contest is Jo Swinson's to win or lose, but the candidates will have to provide answers to difficult questions. It is not just the Lib Dem membership that has fundamentally changed since 2015; the whole political pasture has – and the new Liberal Democrat leader will have to clearly articulate where the Lib Dems stand in a world in which the main parties continue their rush to the margins.
"There is no great ideological gulf between any of the candidates, but they will all have to have a clear idea on how to position the party on some very big questions. How do we position ourselves on Brexit? Do we still go for this hardcore uber-Remainy approach?" Mr Kemp said.
"We will have to work out your attitude towards the Labour party. Should we try and work closely with Labour? Working closely with, say, Ed Miliband's Labour is not the same as working closely with Corbyn's Labour.
"Do we need to make it plain we are anti-Tory and anti-Brexit? I just don't know. It is not going to be about policy issues. It's about, 'How you will keep the Lib Dems alive and relevant? How do you win seats? And what is our approach to the other two main parties when you can't see with any confidence any party winning a majority, and an election could well be imminent?."
Whoever runs, whoever wins, the central question of how the Lib Dems start to get their votes and their seats back is not an easy one to answer.
General Election 2017: Big beasts who lost their seats

Show all 7
"Things have changed, but the big issue now is still the same as in 2015. Who is in the best position to help the party recover from the obliteration of 2015? What hurt us in this election just gone was not being able to get the Labour voters back who left us over [going into] coalition. It will not be easy to get them back, whoever is leader."
​James Holt, who was Deputy Director of Communications for the Liberal Democrats when the party was in government, is another who "really rates" Ms Swinson, who, he says, "deserved" a cabinet position back then. Despite Labour's unexpected success at the election, he thinks their confusion over Brexit is an opportunity the next leader can capitalise on.
"Where we failed primarily in the campaign was with all the issues that Tim had with his faith. That supped a lot of oxygen from the campaign in the early stages, stopping us reaching out to pro-European young voters. They were in step with us with Europe, but out of step with what Tim was saying.
"Labour is very muddled on Europe – we have seen that clearly. They are happy to go along with Brexit plans. Because of the absence of Brexit from the General Election debate, what we need now is a good, vocal pro-European message. It's not going to lead us into Government, but a lot of the younger voters, mobilised by Corbyn, may start to realise that he doesn't have their interests at heart. That he is not going to deliver it. You need someone to create that story, and that energy."
Mr Holt clearly hopes Ms Swinson will run, and moreover, he thinks she should.
"You can never choose the time. These opportunities come up and you've got to take them. Just look at what has happened with the Labour leadership."
William Hague likes to say of his time as Conservative leader that "someone had to do the night shift". Evidently, this Lib Dem leadership contest will turn on whether Ms Swinson decides there is another night shift to put in, or if she thinks she can switch on the lights.
Register for free to continue reading
Registration is a free and easy way to support our truly independent journalism
By registering, you will also enjoy limited access to Premium articles, exclusive newsletters, commenting, and virtual events with our leading journalists
Already have an account? sign in
Register for free to continue reading
Registration is a free and easy way to support our truly independent journalism
By registering, you will also enjoy limited access to Premium articles, exclusive newsletters, commenting, and virtual events with our leading journalists
Already have an account? sign in
Join our new commenting forum
Join thought-provoking conversations, follow other Independent readers and see their replies