Lib Dems lose three out of four of their voters
Survey shows huge collapse in popularity since party joined the Coalition
Andrew Grice
Friday 06 January 2012 01:00 Comments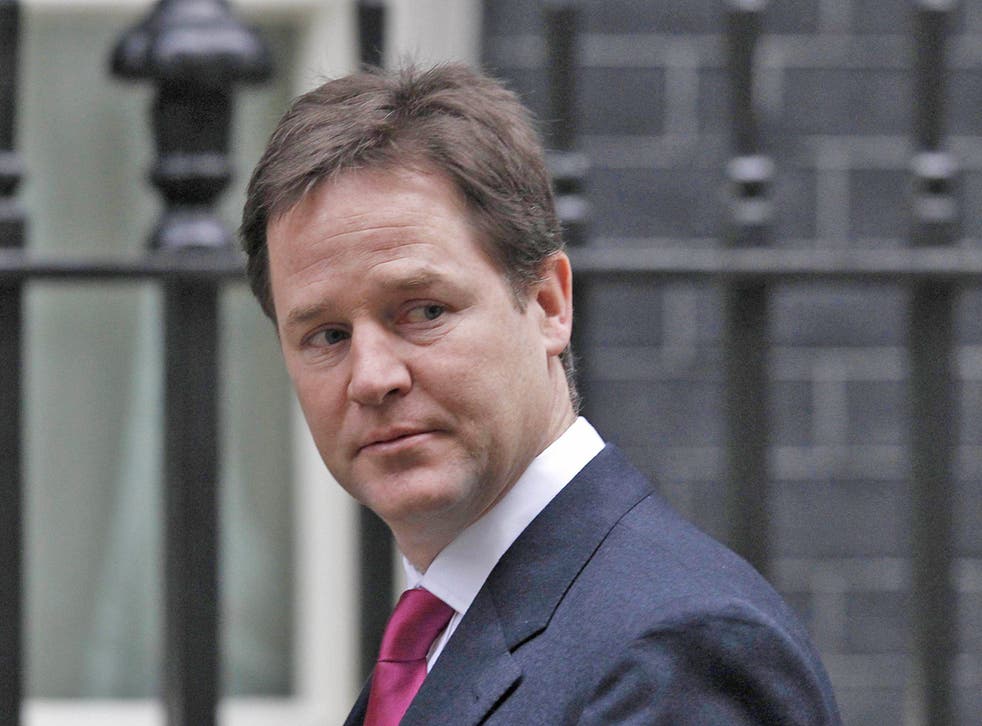 Only one in four people who voted Liberal Democrat at the last election still supports the party, according to new research.
Click HERE to view 'Lib Dem popularity contest' graphic
The YouGov survey of 4,300 who voted Liberal Democrat in 2010 suggests that the party's predicament may be even worse than the headline polling figures show. A quarter of those who backed Nick Clegg's party now support Labour, while another quarter are "don't knows" and the remaining quarter back other parties.
Worryingly for the Liberal Democrats, there are fewer signs than after previous elections of the party winning new supporters to replace the voters it has lost. Only 1 per cent of Labour and Conservative voters in 2010 has switched to the Liberal Democrats.
The one ray of hope is that one in four of their backers is now a "don't know" and could potentially be won back. The party's other target groups before the next election will be lost tactical voters and "missing new converts". Strategists say the party will aim to woo low to middle income families and women.
A Liberal Democrat source said last night: "We always knew that by going into coalition with the Conservatives, we would lose some people who voted for us to keep them out. It is a long haul but we think we can win people back by delivering in government."
A separate survey of 564 members by the Liberal Democrat Voice website shows that Mr Clegg's standing in his own party has recovered a little since his nadir a year ago after the party's damaging U-turn over university tuition fees. But he has not bounced back to the high ratings he won during the Coalition's "honeymoon phase".
Today Mr Clegg's net satisfaction rating – the difference between the number of people satisfied and dissatisfied with his performance – stands at + 32 per cent. This is higher than the +19 per cent and +17 per cent ratings recorded early last year, but still much lower than the +60 per cent he won in the summer of 2010.
When members were asked which Liberal Democrat minister had the "worst year" in 2011, Mr Clegg came joint top with Chris Huhne, the Energy and Climate Change Secretary.
The minister who made the best impression was Vince Cable, the Business Secretary. He was in the doldrums a year ago after announcing the trebling of tuition fees, when his net satisfaction rating dropped to +8 per cent. Now he is top of the performance league with +63 per cent.
In second place is Tim Farron, the party president (+60 per cent), followed by Lynne Featherstone, the Home Office Minister (+53), Steve Webb, the Pensions Minister (+51), Simon Hughes, the deputy leader, and Kirsty Williams, leader of the Welsh Liberal Democrats (both +45), who all outscore Mr Clegg.
According to Liberal Democrat Voice, almost two thirds of party members (62 per cent) broadly support the Coalition's deficit-reduction strategy, with only 22 per cent saying the cuts should be slowed.
Although Labour recently offered an olive branch, there seems little love for Labour among Liberal Democrat members. Only 9 per cent think Ed Miliband is doing well compared with 51 per cent for David Cameron.
Register for free to continue reading
Registration is a free and easy way to support our truly independent journalism
By registering, you will also enjoy limited access to Premium articles, exclusive newsletters, commenting, and virtual events with our leading journalists
Already have an account? sign in
Join our new commenting forum
Join thought-provoking conversations, follow other Independent readers and see their replies