Liberal Democrats beaten by Bus-Pass Elvis candidate in Nottingham City Council by-election
Lib Dem candidate Tony Marshall gained only 56 votes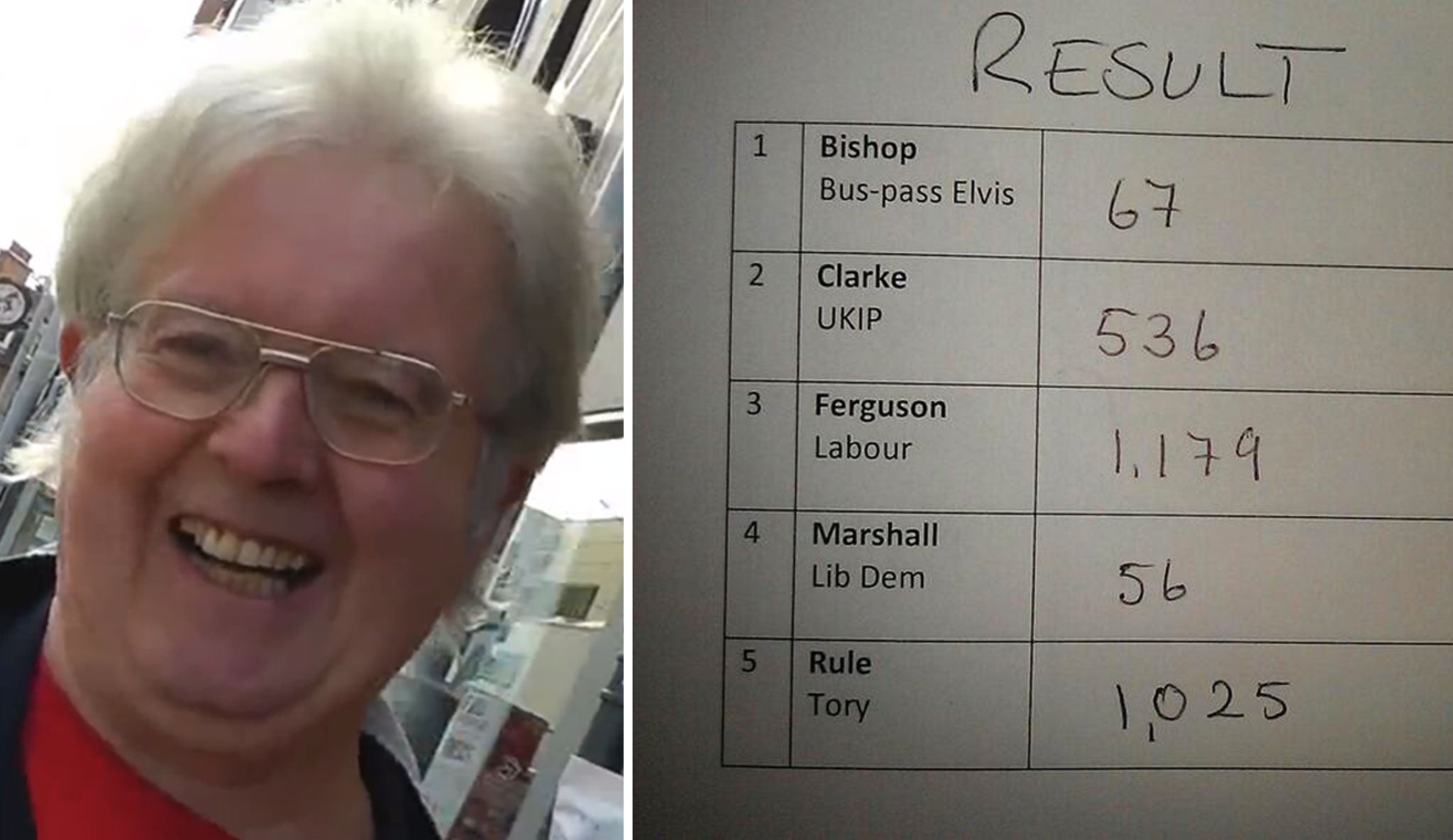 The Liberal Democrats suffered an embarrassing blow on Thursday after being beaten by the Bus-Pass Elvis Party in a council by-election.
Liberal Democrat candidate Tony Marshall found himself in last place with only 56 votes at the by-election in Clifton North Ward, Nottingham.
But inching ahead of him with 67 votes was Bus-Pass Elvis candidate David Laurence, whose polices include the legalisation of brothels with a 30 per cent discount for OAPs.
Speaking to the Nottingham Post, Mr Bishop, also known as Lord Biro, said he was now "confident" of beating the Liberal Democrats in the general election.
"It's not the best news for the Liberal Democrats. But perhaps people actually liked my policies," he said.
Some of the party's other policies include scrapping HS2, holding an inquiry into the cost of vets' fees and saving public toilets.
Mr Bishop added: "I rang up this morning to check how I did, heard I got 67 votes and thought here we go again, but she went down the list and then I heard Tony Marshall got 56.
"I think it's the end of Liberal Democrats in Nottingham. Perhaps they'll end up voting Elvis next time."
Labour's Patricia Ferguson won the by-election, securing her seat with 1, 179 votes.
Conservative candidate Andrew James Peter Rule gained 1,025 votes, while UKIP candidate Kevin Clarke got 536 votes.
Officially known as the Church of the Miliant Elvis, the Bus-Pass Elvis Party was formed in 2001 "to overthrow the corporate capitalist state which turned Elvis, a man of immense talent, into a fat media joke". David Bishop is its leader.
Join our commenting forum
Join thought-provoking conversations, follow other Independent readers and see their replies