Liberal Democrats to pledge to end UK homelessness in general election manifesto
Tim Farron has announced his party would seek to reinstate housing benefit for 18 to 21-year-olds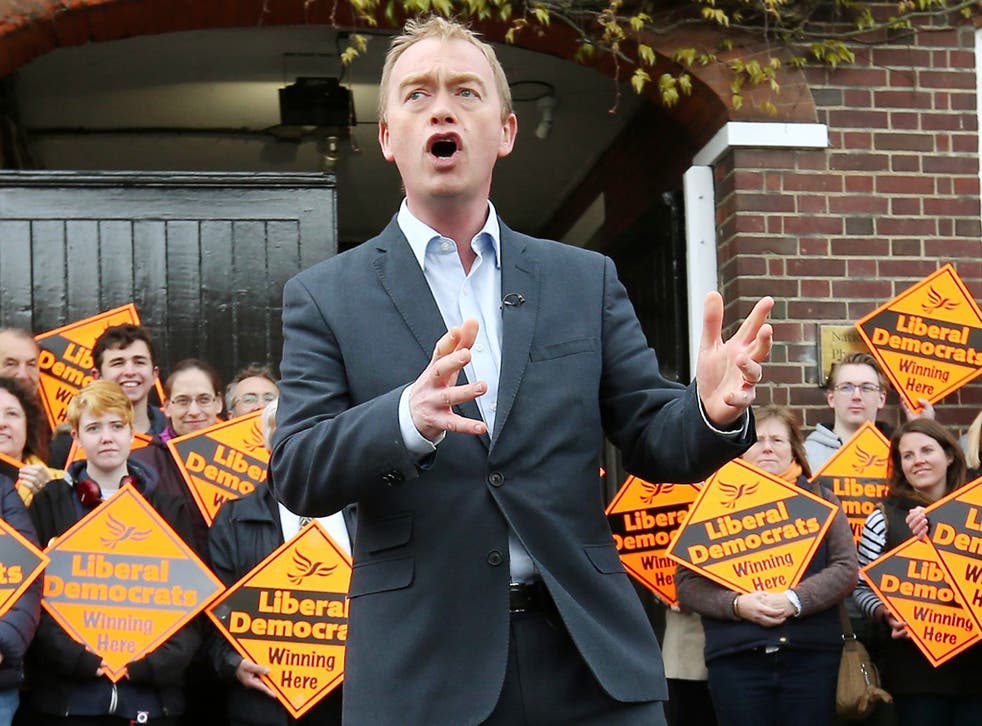 Tim Farron has announced the Liberal Democrats will introduce a policy that will place long-term homeless people straight into independent homes rather than emergency shelters, in a bid to end rough sleeping in Britain.
The policy, which will be included in the party's general election manifesto next month, will mean increasing grants to local authorities in order to fund homelessness prevention services more effectively.
In a campaign visit to the Hundred Houses Society, a charitable housing association in Cambridge, Mr Farron said his party would also reinstate housing benefit for under 21-year-olds, which was abolished just weeks ago, despite campaigners insisting it could lead to increased homelessness in Britain.
It comes as the Homelessness Reduction Bill received Royal Assent on Thursday, meaning councils will have a legal duty to give people meaningful support to resolve their homelessness and will implement measures to prevent rough sleeping in the first place.
A coalition of charities, including Centrepoint, Crisis, Homeless Link, Shelter and St Mungo's, are now calling on all political parties to include a pledge to end rough sleeping in Britain in their manifestos for the 2017 general election.
Mr Farron said it is a "national scandal" that so many people in the UK are rough sleeping and that his party will ensure each local authority has at least one provider of Housing First services, to allow long-term homeless people to live independently in their own homes.
He continued: "The evidence suggests that supporting people and giving them long-term, stable places to stay is far more successful in tackling homelessness than constantly moving them to different temporary accommodation.
UK General Election 2017

Show all 47
"Under this Government, homelessness has soared and the stripping of young people of housing benefit threatens to make matters even worse.
"This election is a chance to change the direction of this country and stand up for a Britain that is open, tolerant and united."
Jon Sparkes, the chief executive of Crisis, added: "The Homelessness Reduction Act is a crucial step forward in fighting homelessness. For 40 years we've had a system that fails too many homeless people by turning them away from help when they need it most. We'd like to thank the peers and MPs from across the political spectrum who came together to back this bill, as well as Government ministers for their leadership.
"But this Act is by no means a cure-all and, at a time when the number of people sleeping on our streets continues to rise at an alarming rate, we are calling on all political parties to commit to ending rough sleeping in their upcoming manifestos."
Register for free to continue reading
Registration is a free and easy way to support our truly independent journalism
By registering, you will also enjoy limited access to Premium articles, exclusive newsletters, commenting, and virtual events with our leading journalists
Already have an account? sign in
Register for free to continue reading
Registration is a free and easy way to support our truly independent journalism
By registering, you will also enjoy limited access to Premium articles, exclusive newsletters, commenting, and virtual events with our leading journalists
Already have an account? sign in
Join our new commenting forum
Join thought-provoking conversations, follow other Independent readers and see their replies