The life and devious times of Lib Dems' serial fraudster
After more than three years, life on the run comes to an end for party's biggest – and most criminal – donor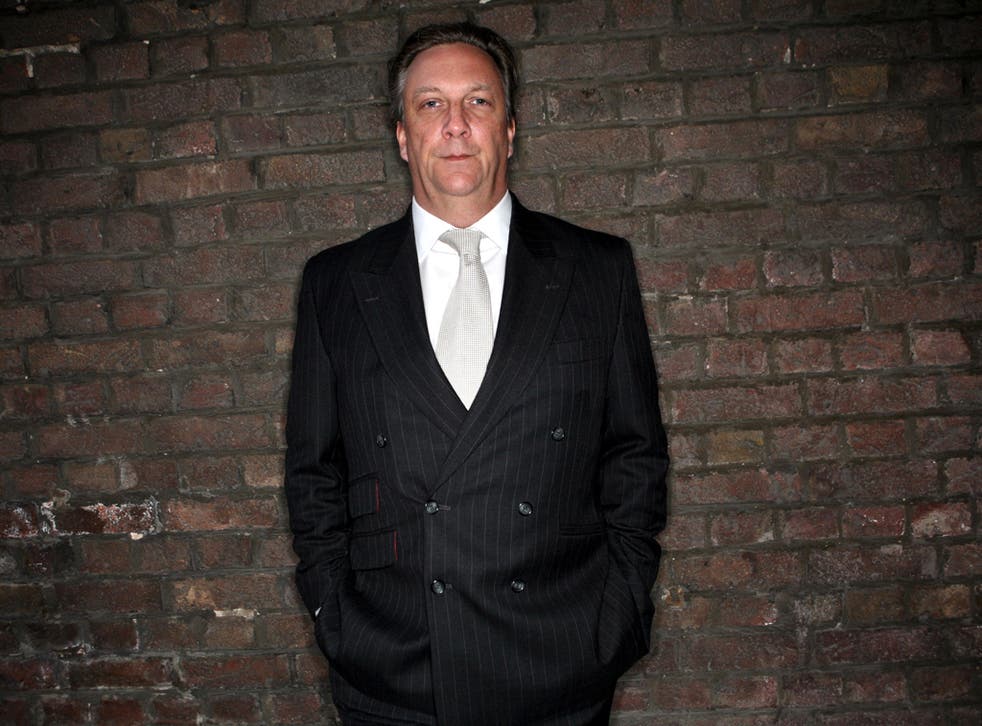 The convicted fraudster who conned millions from wealthy individuals and used some of it to become the biggest ever donor to the Liberal Democrats has been arrested in the Dominican Republic after three years on the run. Although the country has no extradition treaty with Britain, City of London Police and the Foreign Office will be keen to bring him back to London to begin serving the seven-year sentence he was given for fraud in 2008.
It would bring to an end, for the time being at least, the criminal activities of Michael Brown, alias Michael Campbell-Brown, alias Darren Patrick Nally. And efforts by his victims to reclaim some of the £2.4m of their money, which Brown gave to the then Lib Dem leader Charles Kennedy and his party, could resume. Mr Kennedy, like them, was beguiled by Brown's tales of public schools and royal connections, combined with his readiness to splash what appeared to be a legitimately gotten fortune. In reality, he was a practised hoodwinker who fleeced victims on three continents while running a variant of a Bernie Madoff-style pyramid investment scam.
Born in 1966 in Dumbarton, Brown is the son of a distillery employee. He would later tell clients that his father was an aristocrat, he had been educated at Gordonstoun, Prince Charles's old school, and had a degree in management. In reality, he went to humbler academies and has a City & Guilds in catering. He then ran businesses in music promotion and modelling, both of which failed.
Little is known of the next few years, but it has been reported that he made substantial sums dealing in property. When he turned up with his huge donation to the Lib Dems in 2005, he was described as a reclusive businessman based in Majorca. Despite the fact that he was not a registered UK voter, the party accepted his cash, which was given through a London-based company which had never traded in the UK and had no employees. Charles Kennedy had trips in Brown's private jet, just one of the many trappings of Brown's multimillion-pound lifestyle. He also owned a substantial villa, had a fleet of luxury cars and a £400,000 yacht.
The first indication that Brown was not the full shilling came later in that election year, when his bankers, HSBC, began investigating his affairs, which led to Spanish and British police arresting him in April 2006 for alleged fraud. He later pleaded guilty to perjury and obtaining a passport by deception and was jailed for two years. Having served his time, in 2008 he was charged again, bailed, but skipped the country. He was tried and convicted in his absence on charges of defrauding clients including Martin Edwards, former Manchester United chief executive, by claiming to invest their money, while in fact blowing it on an extravagant lifestyle, and keeping the plates spinning of his supposed bond dealing business.
While all this was going on, Brown was establishing himself as a wealthy player in the Caribbean, setting up companies in the Bahamas, and latterly living in a neo-colonial era villa on an exclusive estate in the Dominican Republic. He drove a gold Porsche Cayenne, and kept a dog, named Charles after the Lib Dems' former leader. Despite being convicted by a British court, he is believed to have been in Britain several times in the past few years, aided both by his false passport, growing a beard, and allowing his hair, formerly dyed blond, to revert to grey.
Where he appears to have come unstuck is with an oil deal done with a local businessman, where, true to form, he did not make the promised payments. The upshot was that in 2011 he was sent to prison for three months and had his bank accounts frozen by the Dominican authorities. Officials there say they were under the impression his name was Nally, but now know different. It is expected that he will be deported for entering their country on false papers, and Britain is hoping the plane he is put on is one that is bound for London.
Political opponents have been relishing the prospect of Brown's return to Britain. Michael Dugher MP, Labour's shadow Cabinet Office minister, said: "The Lib Dems took a massive donation from this man – they should pay the money back out of decency. Michael Brown's victims want their money back, and the Lib Dems have £2.4m of it." A Lib Dem spokesman said: "The Electoral Commission inquiry in 2009 found that the party accepted the donation in good faith, and were in no way at fault."
Additional reporting by Anna Dubuis