Local and EU elections 2014: With the voting over, the Coalition tries to shift focus to growth
David Cameron and Nick Clegg hope that improving economic news will bolster their position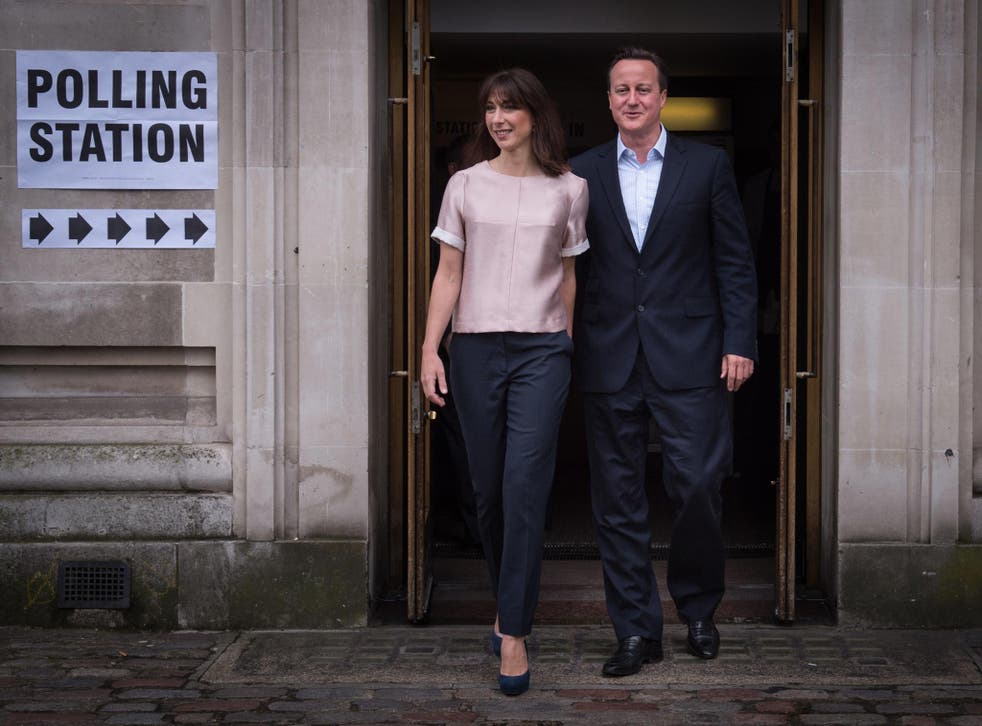 Senior Conservative and Liberal Democrats will seek to steady party nerves and demonstrate the Government has not run out of steam in the coming weeks, following what are expected to be poor results for the Coalition partners in the council and European elections.
David Cameron and Nick Clegg will mount a fresh attempt to turn the spotlight on the improving health of the economy and will set out the Coalition programme for the next 11 months in the Queen's Speech.
The Conservatives will also pour all their efforts into preventing Ukip from capturing the previously loyal Tory seat of Newark in next month's parliamentary by-election.
Both Coalition parties are prepared for the loss of hundreds of council seats, mainly to Labour challengers.
The Tories are expected to lose control of their last metropolitan borough in the north of England, Trafford in Greater Manchester, as well as two or more London councils.
The Liberal Democrats, who have suffered successive council losses since entering into the Coalition, are also braced for grim news.
Ukip and Labour are vying to top the vote in the Euro-election results, which will be announced on Sunday. Final polling suggested Nigel Farage's party has shrugged off a series of embarrassing revelations about candidates to "win" the elections.
The Conservatives could lose up to nine of its MEPs, while the Liberal Democrats face the humiliation of limping in fifth behind the Green Party and losing almost all of their 12 MEPs.
Both parties are resigned to a handful of dissidents demanding a dramatic change of direction under a new leader. Mr Clegg will be under particular pressure, but allies insisted there would be no credible threat to his position.
For the Conservatives, the immediate challenge will be to halt Ukip's momentum in Newark, where the Tories are defending a majority of more than 16,000. A succession of visits is planned by ministers.
Party sources insisted they had a strong enough organisation in Newark to see off the Ukip threat on 5 June. They also predicted that a weak showing by Labour in the Nottinghamshire constituency would demonstrate Ed Miliband's limited appeal to Middle England.
In the Queen's Speech on 4 June, the Coalition will detail its plans for the final parliamentary session before next year's general election. Tory and Liberal Democrat ministers suspended campaign rivalries at this week's Cabinet meeting to agree its contents.
One minister said: "It will be a pretty busy legislative programme. It will show we are not running out of ideas."
The package is expected to include measures to give constituents the power to "recall" errant MPs, tackle police corruption, make it easier to drill for shale gas, press ahead with the HS2 rail scheme and introduce plain packaging for cigarettes.
One source said: "We want to get the focus back on to the economy and demonstrate that growth is under way."
Join our new commenting forum
Join thought-provoking conversations, follow other Independent readers and see their replies