Male MP calls women who breastfeed in parliament 'exhibitionists' and 'voyeuristic'
An independent review says allowing women to breastfeed in the chamber of the House of Commons during debates would reduce sexism in parliament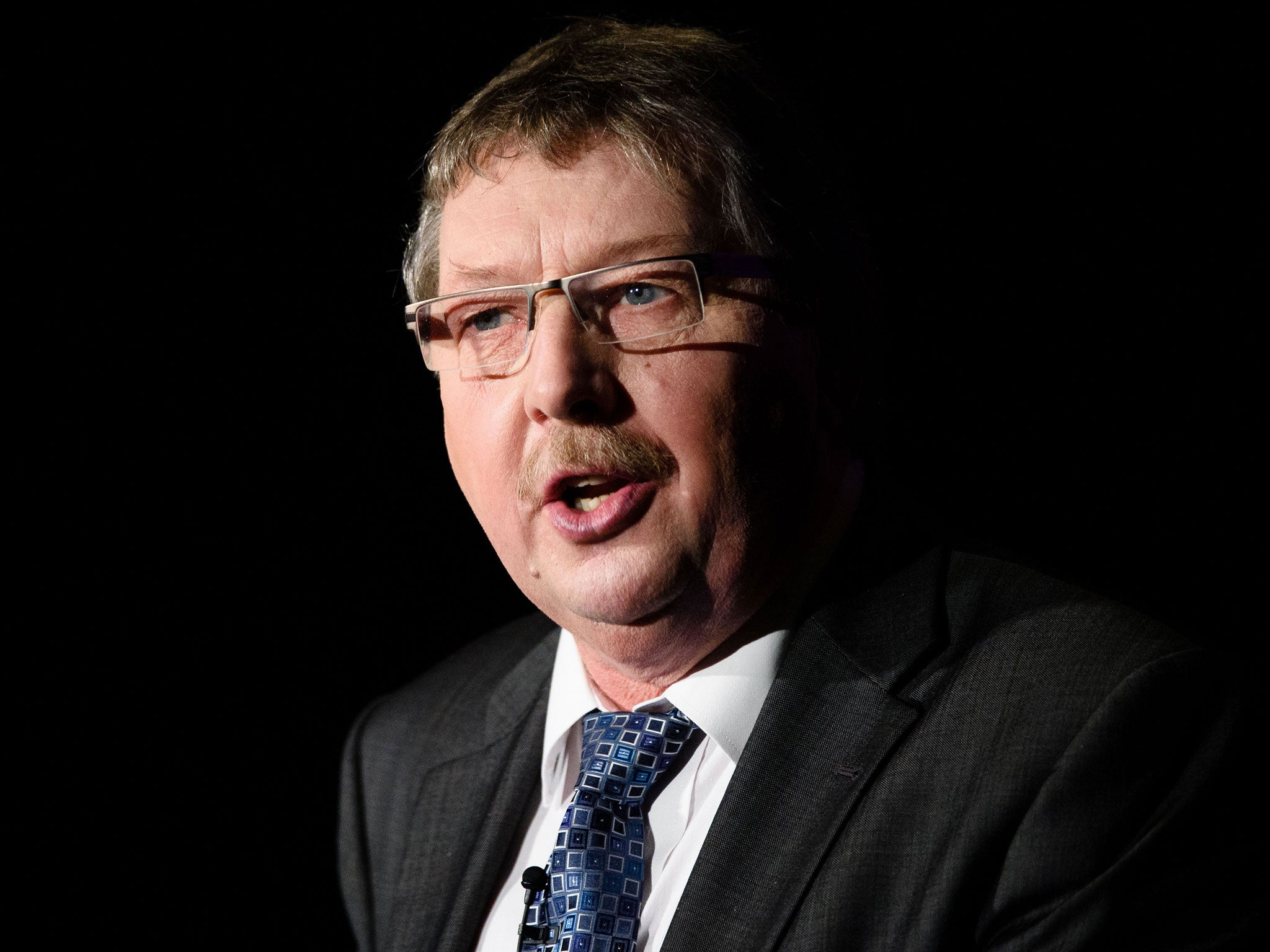 Female MPs who choose to breastfeed in the chamber of the House of Commons would be 'exhibitionists', a senior DUP MP has said.
East Antrim MP Sammy Wilson's comments come after a year-long independent review into tackling sexism in parliament found that the rules should be changed to allow women MPs to breastfeed in the chamber during debates.
The report, by Bristol University Gender and Politics professor Sarah Childs, said that permitting entry to infants would allow women MPs with babies to "fully participate in house business" and would showcase the House of Commons "as a role-model parent-friendly institution."
But Mr Wilson said babies should only be breastfed in private parts of the building, and that the confrontational atmosphere in the chamber was unsuitable for children anyway.
"If you have somewhere else to go why do you have to come into the House of Commons chamber, have it on film and everything else, when there is somewhere else you can give your child its needs?" Mr Wilson said, in an interview with BBC Radio Ulster.
"To me, anyone who chooses to do it in the chamber rather than who do it in the quietness of their office, is doing it for reasons other than simply feeding the child, to make a point," he said.
Mr Wilson's comments have angered female politicians, including women in his own party, with South Antrim Assembly Member Pam Cameron tweeting that the 'party and I' realise the importance of breastfeeding.
A DUP spokesperson said Mr Wilson's comments represented a personal view.
"We recognise that the benefits of breastfeeding are well established, with a positive impact on both babies and mothers," the spokesperson said. "It is vital we continue to promote breastfeeding and ensure adequate public awareness of its benefits."
The Speaker of the House of Commons, John Bercow, endorsed the report but hasn't yet confirmed whether or not he will overturn the ban on infants in the chamber. His predecessor, Michael Martin upheld the ban in 2002, against a recommendation by parliament's Administration Committee.
Other countries have changed the rules to better accomodate mothers. In February, breastfeeding was allowed in parliament in Australia and infants are allowed to attend the European Parliament.
The report, and ensuing debate, highlights the persisting problem of gender inequality in UK parliament. Only 191 of 650 MPs in the House of Commons are women, which is less than 30%.
"We must not forget that Parliament itself remains far from diverse and inclusive. Change will not happen on its own," said Ms Childs in the report.
"Parliament needs to accept its responsibility to ensure a diverse composition of MPs and that present members are able to equally participate. Established ways of working need to be questioned."
Ms Childs made other recommendations in the report including introducing gender neutral toilets. "Failure to do so will limit who can visit, participate in the formal activities of, and work in parliament," she said.
She also recommended sex and gender quotas for the 2025 election, and that measures are put in place to ensure more parliamentary witnesses and journalists reporting on parliament are women. "A homogenous parliamentary press gallery risks a narrow representation of parliamentary politics, offering a particular 'take', or at worse a distorted account," she said.
The expansive list of recommendations also includes having more portraits of women on the walls of parliament, and gift shops selling more postcards and books that celebrate the diversity of MPs.
However the recommendation on infants in the chamber has particularly captured public attention. The UK has among the lowest breastfeeding rates in the world, with women who breastfeed in public often afraid of being told to cover up.
The report anticipated allowing babies into the chamber attracting considerable "media criticism" but quoted the late MP Jo Cox, who said: "We should take on the popular press if it is critical and say, 'this is what women do; get over it'. It is good for children, so we should advocate it."
Join our commenting forum
Join thought-provoking conversations, follow other Independent readers and see their replies