Children of Thatcher era have half the wealth of the previous generation
People born in the early 1980s are the first post-war generation to reach their thirties with smaller incomes than those born a decade earlier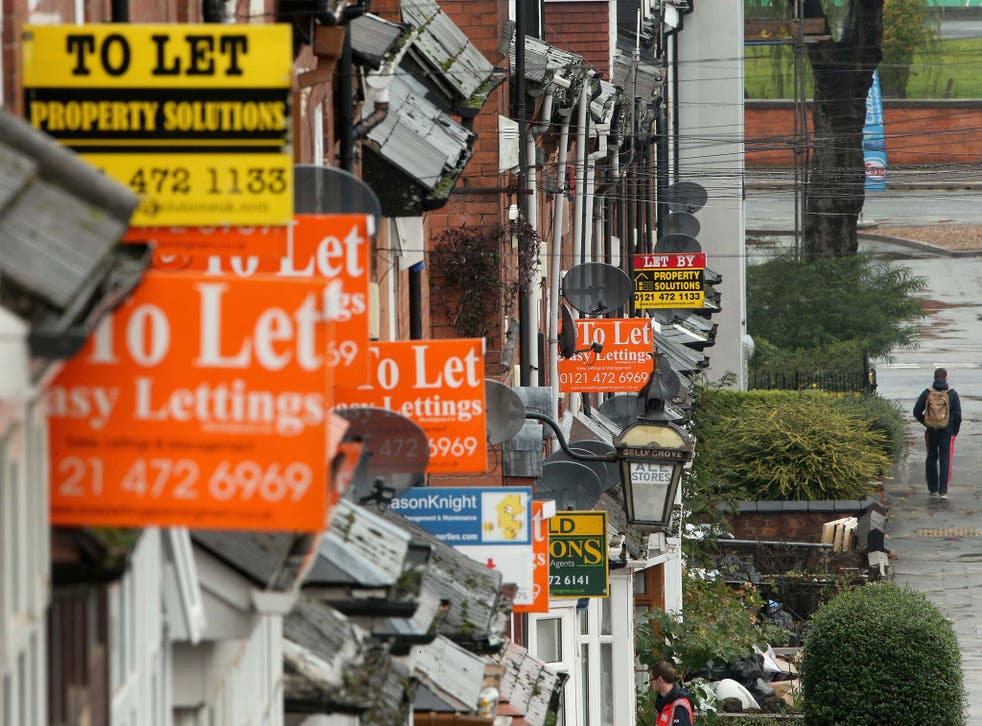 The children of the Thatcher era have reached adulthood with half as much wealth as the previous generation, finds a major study published today.
The report from the Institute of Fiscal Studies concludes people born in the early 1980s are the first post-war generation to suffer smaller incomes in early adulthood than those born 10 years before.
A toxic mix of low interest rates and the calamitous crash of 2008 mean it is much harder to accumulate wealth, leaving them with meagre pensions and a lower rate of home ownership.
The report crystallises the new reality facing thirtysomethings in Britain today, not to mention the political battleground on which Theresa May and Jeremy Corbyn will now fight for power.
At the Labour conference this week Mr Corbyn declared the answer is "21st-century socialism" – taxing the super-rich, pouring public money into council house-building and creating a National Education Service.
Ms May will seek to recapture the political initiative at the Conservative conference in Birmingham, having already promised to govern for "ordinary working class people".
The 6 most important issues Theresa May needs to address

Show all 6
IFS research economist and the report's author Andrew Hood said: "By the time they hit their early thirties, those born in the early 1980s had about half as much wealth as those born in the 1970s did at the same age.
"Sharp falls in home-ownership rates and in access to generous company pension schemes, alongside historically low interest rates, will make it much harder for today's young adults to build up wealth in future than it was for previous generations."
UK: Labour's Corbyn outlines socialist vision
The report sets out in intricate detail how people born in the early 1980s, as Margaret Thatcher set about transforming the British economy, have median net household wealth of £27,000 per adult, including housing, financial and private pension wealth. Yet this is about half of the £53,000 that those born in the 1970s had at the same age.
A key factor is that those born in the early 1980s were the first post-war cohort not to enjoy higher incomes in early adulthood than those born in the previous decade.
Amid the broader stagnation of working-age incomes, the deep recession that followed the 2008 crash had a major impact – hitting the pay and employment of young adults harder than anyone else's.
Since being old enough to leave home, the group has faced a suffocating cocktail of crippling rents and soaring house prices, with data showing more and more relying on their parents for help.
The IFS study shows that, as they hit their late twenties, renters born in the early 1980s spent nearly 30 per cent of their net income on housing costs, mainly rent, compared to homeowners who spent 15 per cent, mainly in mortgage interest.
At the same age, renters and homeowners born in the 1960s both spent around 20 per cent of their income on housing costs on average.
Entering their thirties, the group now has much lower home-ownership rates than any generation for half a century. Only 40 per cent of those born in that era were owner-occupiers, compared to at least 55 per cent of the 1940s, 50s, 60s and 70s cohorts.
The difficulties faced by 1980s children are underlined by the fact that their decline in home-ownership has also been accompanied by a divergence in costs for renters and homeowners – with those unable to make it onto the ownership ladder hit with ever higher rents.
The future looks equally challenging given that, outside of the public sector, those born since 1970 have much less access to generous company pensions than previous generations did.
In their early thirties, less than 10 per cent of private-sector employees born in the early 1980s were active members of a defined benefit scheme, compared to more than 15 per cent of those born in the 1970s and nearly 40 per cent of those born in the 1960s.
The recent introduction of "auto-enrolment" means younger cohorts have higher overall pension membership than their predecessors, but at much lower levels of generosity.
Theresa May defends grammar school plans
Liberal Democrat Treasury spokesperson Susan Kramer said the stifling conditions are down to British leaders who have put "short-term political calculations" over the need to build a better future. She said: "Year after year, government after government, we are failing to support the next generation, often because the simplest political solution is to focus purely on those more likely to vote. We need to redress the balance between generations.
"That doesn't mean pitting the old against the young, but it does mean ensuring that we put as much store in building more homes, investing in education and creating a fair tax system as we do on vital social programmes for older people."
She called on the Government to do more to assess the balance of spending and taxation between generations.
In Liverpool at the weekend, Mr Corbyn promised to lift a borrowing cap to allow local authorities to build a slew of new council homes and pledged to tax business more to help people from lower income backgrounds through school and university. Challenging moderates in his own party, he said delivering "21st-century socialism" was the only way that Labour could hope to win power in the current political context.
Ms May is expected to set out her stall further in Birmingham next week, but she has also released early plans for a wide expansion in grammar school education in a bid to help children from lower income backgrounds.
Launching the policy, she said people wanted to know that if they worked hard "then tomorrow will be better than today and their children will have a fair chance in life". She added: "More than anything else, they worry – truly worry – that the changing world around them means that their children and grandchildren won't have the same opportunities they have enjoyed in life."
Register for free to continue reading
Registration is a free and easy way to support our truly independent journalism
By registering, you will also enjoy limited access to Premium articles, exclusive newsletters, commenting, and virtual events with our leading journalists
Already have an account? sign in
Join our new commenting forum
Join thought-provoking conversations, follow other Independent readers and see their replies