Mensch and Watson split the panel in battle of Rupert's honour
Committee divides along party lines as Tory chairman admits talking to Murdoch lobbyist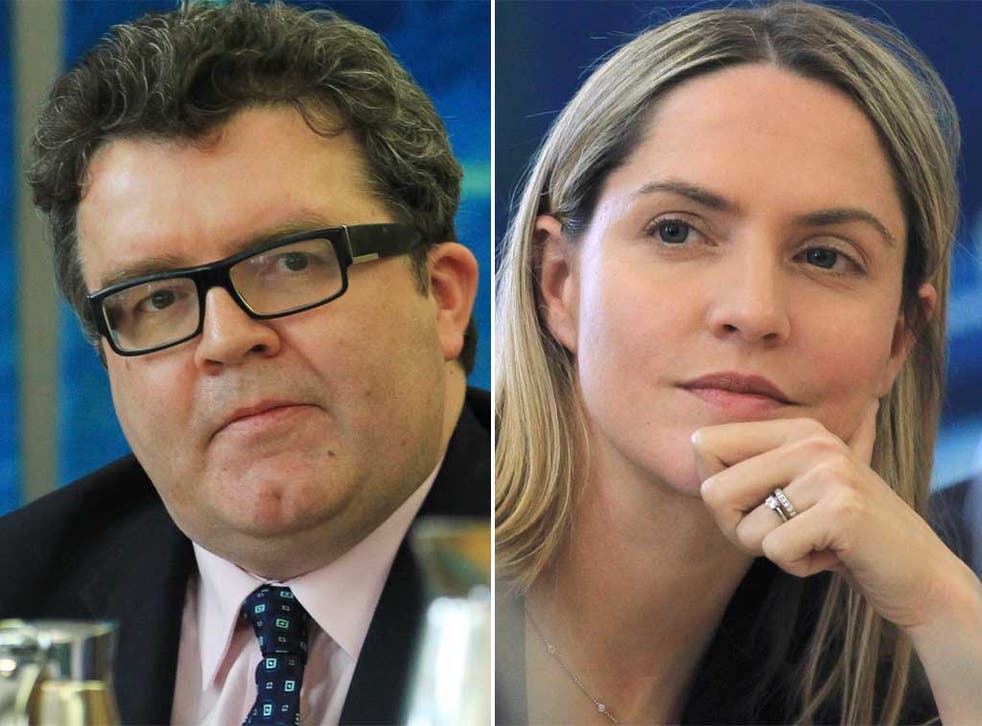 MPs on the culture committee came to publish a report; Tom Watson came to bury Rupert Murdoch.
The Sun King was evidently in Watson's sights before the report was written. Yesterday he believed, finally, that he had the right to take dead aim.
"More than any individual alive, he is to blame, morally the deeds are his; he paid the piper and called the tune," said Mr Watson yesterday, at an ill-tempered press conference that saw MPs on the select committee clash with one another about their conclusions.
"It is his company, his culture, his people, his business, his failures, his crimes, the price of profits and power."
Allied to his certainty of Mr Murdoch's guilt, Mr Watson said that he was disappointed with some sitting close to him who "didn't feel inclined or confident" to hold the most powerful to account. Rupert Murdoch was not fit to run an international company, and Mr Watson knew which company he had in mind, adding "like BSkyB".
This is the phrase that split the committee, almost down party lines. The Conservatives, led by Louise Mensch, wrapped themselves lightly in the colours of the Murdoch clan.
Ms Mensch praised Mr Watson's courage and denied her fellow Tories had voted against Rupert's guilt as a bloc. But that is how it looked.
The architect of the report's signature phrase – that Rupert Murdoch was unfit to run an international company – was Watson. Although he had won the fight to keep the report's hard-line wording on Murdoch senior as displaying "wilful blindness" to what was going on at the News of the World, his victory came with a price.
Ms Mensch sounded disappointed when she said it had been a "great shame" that the "unfit" terminology had meant that she and three other Tory members could not support the report. She said: "Not one of us could agree that this report ought to be placed before the house and it was carried on political lines."
The legal logic of the Tories' position remains unclear. There was, they believed, evidence to support the report's claim that there was a corporate cover-up on phone hacking. But the two men at the top of the respective global and UK corporations? On James, the Conservatives couldn't be certain, but they accepted his lack of curiosity was astonishing – so they settled on "wilful ignorance".
But on Rupert Murdoch, Mensch claimed that the committee were taking a decision that was beyond its remit. The end result was a technical majority report: carried six to four.
John Whittingdale, the committee's chairman, admitted he had talked to News Corp's corporate lobbyist, Fred Michel. But Mr Whittingdale said there was nothing sinister in what had been a standard, routine exchange with the lobbyist currently at the centre of the row involving the BSkyB bid and the Culture Secretary, Jeremy Hunt.
Louise Mensch has already been clear about her exchanges with Mr Michel: yes, he briefed her on arrests at The Sun; but no, she refused his offer to brief her on the background to phone hacking.
Mr Watson and his fellow Labour colleagues all said they couldn't be influenced and suspected Mr Michel may have known this and therefore hadn't bothered to call them.
The Conservative MP, Philip Davies, said that the wording on Murdoch senior was "completely ludicrous". With a side-swipe intended for Mr Watson, he said: "Some people's conclusions were written before any of the evidence was heard, and I think that is very sad."
Join our new commenting forum
Join thought-provoking conversations, follow other Independent readers and see their replies