Michael Dugher on Labour's 2015 election strategy: This will be the most personal election ever
Michael Dugher, the man charged with bringing the Obama touch to Labour's 2015 election campaign, tells Andrew Grice that money means nothing in a multimedia age
Andrew Grice
Sunday 17 November 2013 20:53 Comments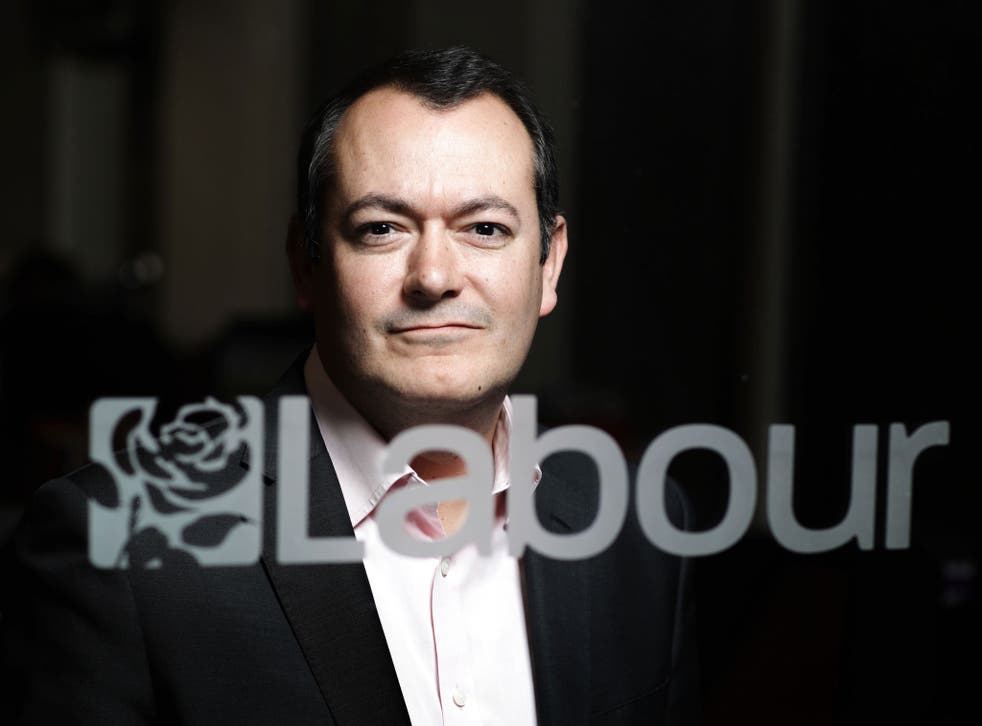 He is one of the licensed attack dogs of British politics – a Shadow Cabinet member who few will know by name but is renowned in Westminster for rarely missing an opportunity to sink his teeth into the Conservatives and Liberal Democrats. But Michael Dugher's promotion last month means the plain-speaking 38-year-old MP for Barnsley East has to get serious in a job that will not only widen his profile but could help alter the course of the next election.
Put in charge of Labour's communications for the 2015 campaign, he is aware of the challenge facing him. "People have turned off and tuned out of politics," he says. "The big challenge for all of us is to change the way we communicate." Officially titled shadow Cabinet Office minister, his brief is to oversee a "permanent revolution" in the way Labour talks to the electorate, by emulating the ground-breaking online campaign that propelled Barack Obama to the White House in 2008.
In the 1980s, Labour modernised its communications when Peter Mandelson replaced the red flag with the red rose. Mr Dugher's task is to transform it for the digital age and turn Tony Blair's "command and control" party upside down so that it is based on "bottom up" community campaigns. In the Blair era, the number of Labour officials at HQ outnumbered those in the regions by 2:1. Today's 350 staff are evenly split between the two.
Sceptics might think that Labour's emphasis on internet and community campaigns is to mask the party's perilous financial state. It will almost certainly be outspent by the Conservatives in 2015, and is unlikely to raise the £19.5m maximum spending limit for the 12 months before polling day. Mr Dugher insists it is "too early" to predict Labour's budget. But he believes Labour's 193,000 members, compared to the Tories' 134,000, can win the "ground war". He explains: "Labour still has its historic competitive advantage – people. Tory party membership is dying on its arse and no one is joining the Liberal Democrats."
The Tories have lost their traditional advantage – more money – because it will count less in the digital age, he argues. "Infographics are a lot cheaper than billboards and millions of people see them. We are investing heavily in all that. We are going slightly further than the Obama campaign." How? By making contact with the public more individually tailored ahead of what will be the most personal election ever, he replies. Labour is already winning plaudits from Team Obama. Dan Ryan, director of website design for the 2012 campaign, describes Labour's home page as "the most innovative political splash page I've ever seen".
But won't Labour and the Conservatives merely cancel each other out in the new digital "air war?" Mr Dugher is armed with statistics: in a month after Mr Miliband's pledge to freeze energy bills, Labour's #freezethatbill hashtag assault on Twitter had 13,378 tweets while the Tories' #sharethefacts won 1,878. Labour reached about 1.2 million people through Facebook in the month after its promise (up from 180,000 in August). A "thunderclap" – a Facebook and Twitter message sent simultaneously by 900 Labour supporters – reached 4.5 million. "This is not about a one-off campaign in 2015. It is about a new way of doing business," says Mr Dugher.
Instead of targeting demographic groups like "Worcester woman" and"Motorway man", the new buzzword at Labour HQ is "attitudinal". Mr Dugher explains: "You can't compartmentalise people according to background and where they live. You can't stick labels on them. That is why you must have a conversation with them." He claims the digital era has diluted the Tories' other historic advantage – the newspapers. And attacks on Mr Miliband will be answered immediately on social media.
Mr Dugher concedes the new techniques are "just the tools of the trade" and that the big political arguments will matter most in 2015. He denies that Team Miliband's strategy is to scrape home with about 35 per cent of the vote, pointing to Labour's decision to target 106 seats (86 held by the Tories) all over of Britain.
Some Labour figures worry that its cost of living blitz will not deliver votes in 2015 unless the party regains public trust on the economy. "We were in office when a huge global financial crash took out half the Western world. Inevitably, there is work to do there," Mr Dugher concedes. "But we can take tough decisions."
He voted for Ed Balls in Labour's 2010 leadership election but is now in the Miliband inner circle, and so well-placed to judge the relationship between the "two Eds". It was in the spotlight yesterday after a leaked email from a Miliband aide appeared to suggest the shadow Chancellor had created a "nightmare" by not sticking to Labour's message on the recovery. Mr Dugher says there is always tension. "Gordon [Brown] and Alistair Darling had their moments. There was an interesting relationship between Tony Blair and Gordon," he says. Any tension between the "two Eds" is "not on that scale – they work extremely well together".
In his three years as an MP, the most striking moment came after the first food banks opened in his constituency and he watched young mums queuing for powdered milk. "It's an absolute disgrace. That is what politics is about. We do it for the people in that queue," he says.
Pitting his wits: The story of the 'Donny lad'
As a former Downing Street spin doctor to Gordon Brown, Michael Dugher at first sight looks like yet another member of the growing professional political class with little experience of the real world. In his case, nothing could be further from the truth.
He grew up in the South Yorkshire pit village of Edlington, where the local colliery closed in 1985. Although his early years were "quite tough", he was the first in his family to go to university – at Nottingham, where he took four cans of Tetley's bitter to his first dinner while everyone else took wine.
Later deciding to go into politics via the AEEU engineering union, he was an aide to the leader and Labour right-winger Sir Ken Jackson, before it merged with the transport workers to form Unite.
He first met Ed Miliband when they both sought Labour's nomination in Doncaster North ahead of the 2005 election. The local "Donny lad" was the early favourite but admits: "It was all going rather well until this bloke called Ed Miliband came along and blew me out of the water. But it was the making of our relationship. He was incredibly generous. I saw what a thoroughly decent guy he is."
Mr Dugher admits that he had some tough times working for Gordon Brown – smiling that "he could be passionate" – but never witnessed any flying mobile phones. "History will be kinder to him. In the global crisis, he prevented recession turning to depression," he says.
Register for free to continue reading
Registration is a free and easy way to support our truly independent journalism
By registering, you will also enjoy limited access to Premium articles, exclusive newsletters, commenting, and virtual events with our leading journalists
Already have an account? sign in
Join our new commenting forum
Join thought-provoking conversations, follow other Independent readers and see their replies