Michael Gove calls for hundreds more vulnerable children a year to be taken into care, and for an end to 'preoccupation with rights of biological parents'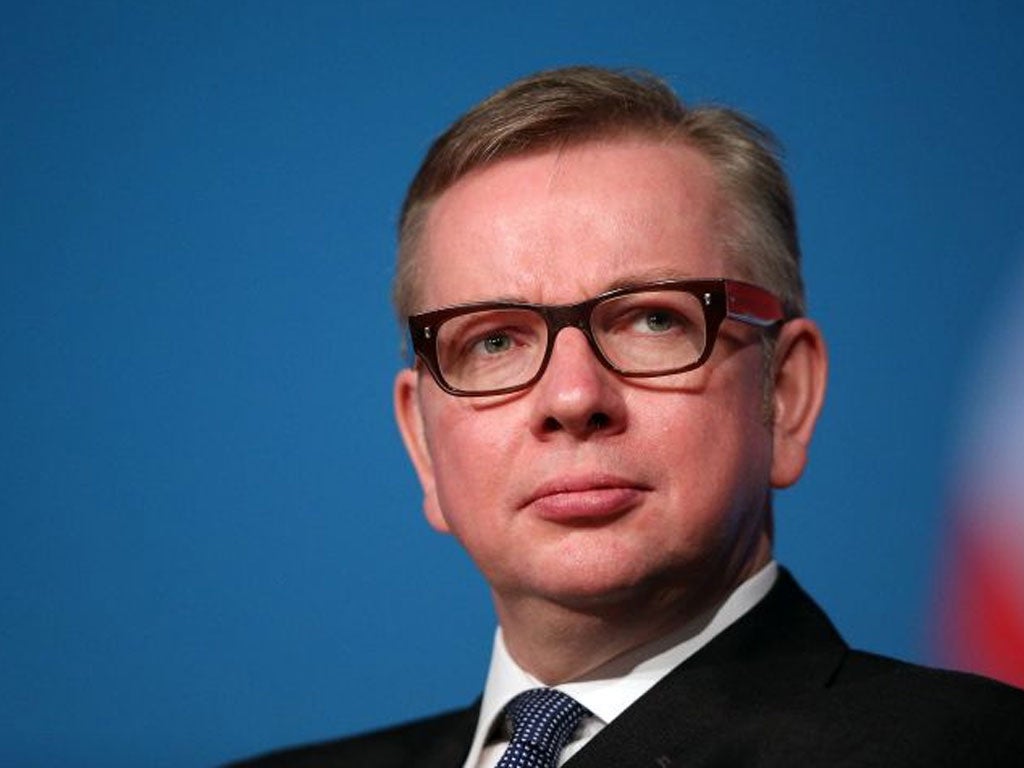 Hundreds more vulnerable children a year could be removed from their parents and placed in care or adopted to prevent them suffering "a life of soiled nappies, scummy baths, chaos and hunger", Michael Gove has signalled.
Tearing up two decades of child protection orthodoxy Mr Gove said the state had for too long exposed children to "appalling neglect and criminal mistreatment" because of its "preoccupation with rights of biological parents".
And he called for social workers to be "more assertive with dysfunctional parents, courts to be less indulgent of poor parents, and the care system to expand to deal with the consequences".
Mr Gove's intervention – his first on child protection policy – comes after the publication of an independent report on children's services at a council which sparked David Cameron's pronouncement that Britain had become a "broken society".
But his comments drew sharp criticism from social workers who questioned whether the Government would commit the resources necessary to expand effective state care. They also warned that there were long term psychological effects of taking children away from their families.
But In his speech in London Mr Gove said the case in Edlington brought home the need for the state to intervene faster and more decisively in child protection issues.
"The state is failing in its duty to keep our children safe," he said.
"It may seem hard to believe - after the killing of Victoria Climbie, after the torture of Peter Connelly, after the cruel death of Khyra Ishaq – but we haven't.
"We are not taking the necessary actions, to prevent thousands of children growing up in squalor, enduring neglect in their infancy, witnessing violence throughout their lives and being exposed to emotional, physical and sexual abuse during the years which should be their happiest."
Aides to Mr Gove said evidence suggested that many social workers had an inbuilt "optimism bias" when dealing with problem families.
"You might have a mother who is a drug user with a violent boyfriend but when the social worker visits she says she has got rid of the boyfriend and trying to come off the drugs.
"When you look at the case reviews where things have gone seriously wrong you see that social workers honestly want to believe that things can improve because it's a difficult thing to say that I'm going to start proceeding to take your child away."
To get round this problem officials are looking at tightening the thresholds at which child protection proceedings are begun with further guidance to the courts on how to deal with cases.
But Mr Gove said the state also had an obligation to improve the services that young people in care received along with a push to open up adoption and fostering services.
He announced a new drive to improve the quality of social workers – modelled on the Teach First programme which has been successful in attracting high calibre graduates to teaching.
"I won't deny there are many things we must do urgently to improve the treatment of and prospects for children and young people in care," he said.
"Not least, to improve the education they receive, to make sure that they leave school and college with good, valuable qualifications, ready to progress into HE, work and adult life.
"But those who point to the numbers in prison, or suffering mental health problems, or in poor schools, or without qualifications, or who are unemployed and who are, or have been in care, and conclude that it is always care that is responsible for these terrible outcomes are making a terrible error.
"They are confusing correlation and causation. It's as foolish as concluding that because so many die in hospital, hospitals are bad for your health."
But Bridget Robb, acting chief executive of the British Association of Social Workers, said Mr Gove's analysis of the problems and strategy was simplistic.
"Social work professionals will concur with Mr Gove in recognising that the voice of children should be heard first and foremost, and ahead of any professional or other interest," she said.
"What his analysis overlooks, however, is that protecting children also involves learning from evidence from around the world telling us that simply cutting them off from their birth families is not always in their best interests.
"We need to be careful to resist taking a punitive approach to struggling families – an approach that may play well with the media but may fail vulnerable children who need protection."
Ms Robb added that none of his solutions – at a time of huge pressure on local council budgets would be cheap.
"The minister's speech offers no recognition of how part of the state's 'failure in its duty to keep our children safe' lies in a refusal to understand that it requires sustained investment in better services, whether this is done through intensive work with parents in the family or by taking more children into care.
"The latter option is not cheap, and to pretend that social workers can take on ever greater caseloads with ever diminishing resources is a miscalculation that Mr Gove surely must recognise."
Join our commenting forum
Join thought-provoking conversations, follow other Independent readers and see their replies