Cabinet reshuffle: New Environment Secretary Michael Gove's voting record on green issues
The former Education Secretary has generally opted against eco-friendly measures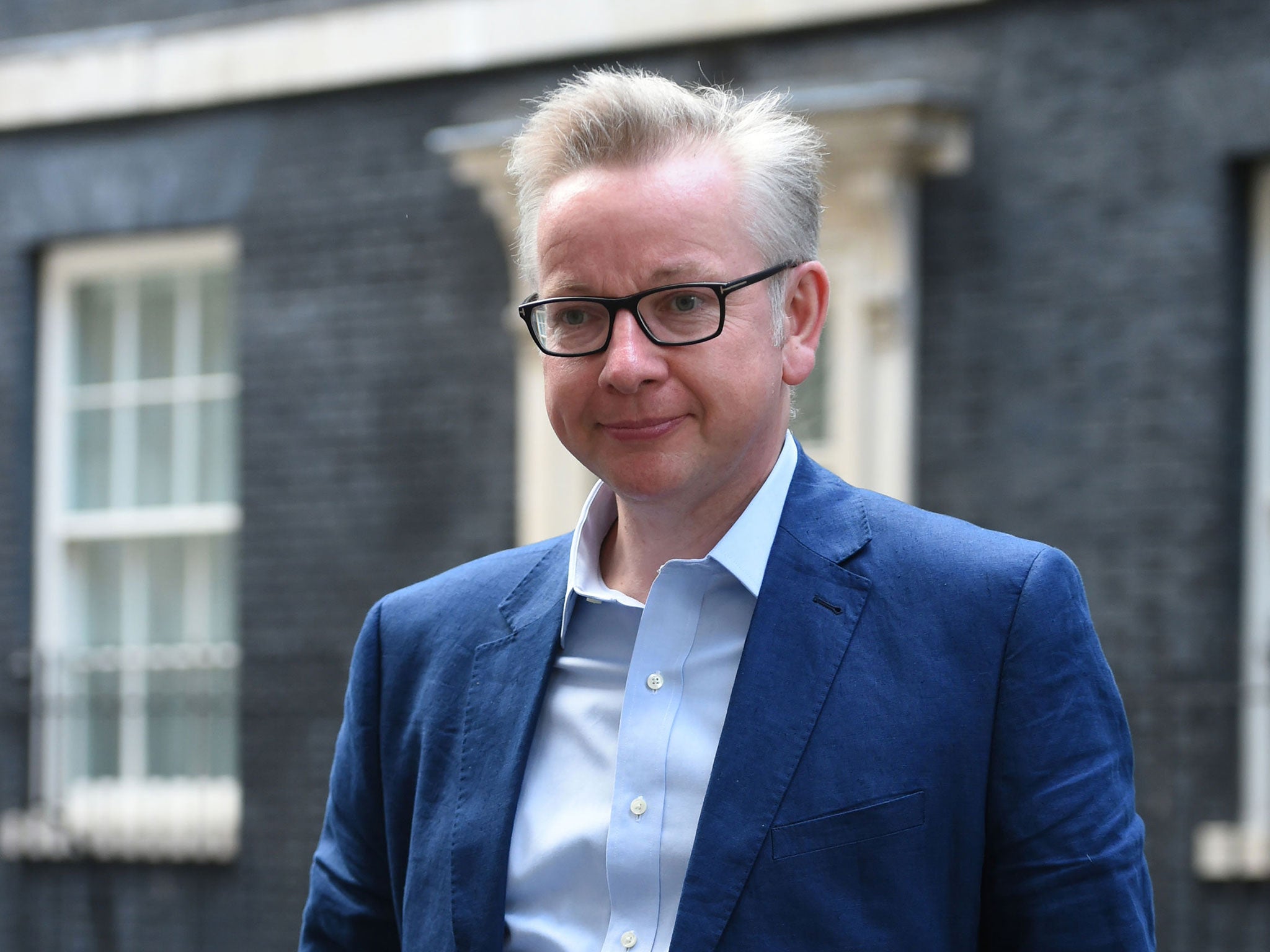 Theresa May has brought Michael Gove​ back to frontline politics as Environment Secretary, a move which has surprised some commentators because she sacked him as Education Secretary last year.
Green activists and politicians have reacted with dismay at the decision because the Tory MP's voting record reveals he has generally opted against eco-friendly measures, such as reduction in carbon emissions and financial incentives for low carbon emission electricity generation.
Speaking following his appointment, Mr Gove claimed he was determined to "protect our precious environment", saying: "It is an honour to be appointed Environment Secretary at such an important time for our country.
"As we leave the European Union, I am determined to protect our precious environment, support our thriving fishing industry and help our globally-renowned food and farming industries grow more, sell more and export more great British food and drink."
However, online records show that the Tory MP, who has also served as Justice Secretary, was absent in many votes relating to environmental issues, but in the measures he did vote in, he overwhelmingly voted against efforts to protect the environment.
Here is how he cast his ballot in the various votes:
17 October 2012
Mr Gove voted against requiring the UK Green Investment Bank to explicitly act in support of the target of reducing UK carbon emissions to 20 per cent of 1990 levels by 2050.
The UK Green Investment Bank was created by the Government to attract private funds for the financing of the private sector's investments related to environmental preservation and improvement. It has been criticised for "lacking ambition".
4 June 2013
Mr Gove voted against requiring the setting of a target range for the amount of carbon dioxide (or other greenhouse gases) produced per unit of electricity generated.
4 June 2013
Michael Gove voted against allowing financial incentives for small-scale low-carbon generation of electricity to be paid to plants which were previously too big to be eligible.
5 June 2013
Mr Gove voted in favour of culling badgers in an effort to control bovine tuberculosis.
26 January 2015
Mr Gove voted against explicitly requiring an environmental permit for hydraulic fracturing activities.
26 January 2015
Mr Gove voted not to ban the exploitation of unconventional petroleum for at least 18 months and not to require a review of the impact of such exploitation on climate change, the environment, the economy, and health and safety be carried out and published.
4 December 2015
Mr Gove voted against allowing carbon dioxide emissions limits to be set in respect of existing stations which fit pollution abatement equipment.
14 July 2015
Mr Gove voted to apply the tax on non-domestic electricity supplies, known as the Climate Change Levy, to electricity generated from renewable sources.
8 September 2015
Mr Gove again voted to apply the Climate Change Levy tax to electricity generated from renewable sources.
26 October 2015
Mr Gove voted against charging the first year rate of vehicle tax against a variable rate of vehicle tax based on carbon dixoide emissions for vehicles registered on or after 1 April 2017 and to charge additional tax on vehicles costing over £40,000.
3 May 2016
Mr Gove voted not to reduce the permitted carbon dioxide emission rate of new homes as part of the Housing and Planning Bill.
Join our commenting forum
Join thought-provoking conversations, follow other Independent readers and see their replies