UK's first Independent Anti-Slavery Commissioner resigns citing government interference
'At times independence has felt somewhat discretionary from the Home Office,' Kevin Hyland OBE tells prime minister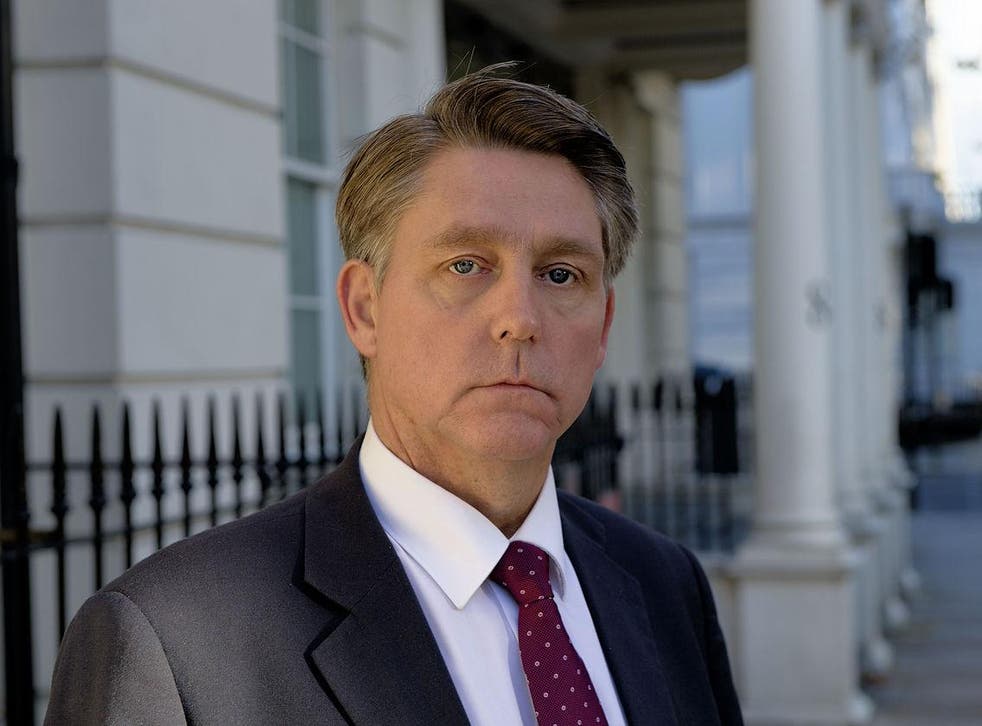 The UK's first-ever Independent Anti-Slavery Commissioner has resigned while citing government interference in his role.
Kevin Hyland OBE said he stepped down "with a heavy heart" after four years in the position to take up a new post at a charity.
In a letter to Theresa May he praised her "personal leadership" in the fight against modern slavery, including the creation of his role, but said independence was "vital" for its success.
"At times independence has felt somewhat discretionary from the Home Office, rather than legally bestowed," Mr Hyland wrote.
"I hope that any future incumbent can be assured the independence I am sure you intended as the author of the legislation."
His resignation came weeks after a parliamentary committee found that modern slavery was not fully understood by the government, suggesting ministers had no idea whether the crackdown was working.
The prime minister did not directly address Mr Hyland's criticism in her formal reply, in which she praised the outgoing commissioner for "shining a spotlight on the scale and nature of modern slavery and internationally".
Mr Hyland thanked Ms May for her personal support and said he would be happy to assist the government on modern slavery in the future.
Police warn modern slaves 'staffing nail bars across UK' as Vietnamese gang jailed in landmark case
He is to become chief executive of ChildFund Ireland and there has been no timescale set for the appointment of a replacement by Downing Street and the Home Office.
Mr Hyland took up his post a year before the Modern Slavery Act 2015 into force and the original three-year term was extended in November.
The law guarantees the independence of the Independent Anti-slavery Commissioner, who is responsible for improving the prevention, detection, investigation and prosecution of slavery and human trafficking offences.
Mr Hyland said the number of potential victims referred for support in Britain had doubled in the past three years, while crimes recorded are up 500 per cent and dedicated operations by police and other agencies are on the rise.
In his resignation letter, he praised a campaign orchestrated by The Independent and Evening Standard last year as well as work to improve commercial supply chains and international cooperation.
Mr Hyland said: "Much work remains, but I depart knowing that awareness at both the highest level and at that critical working level has never been greater.
"As the inaugural incumbent in a unique role there have predictably been some learning points for all around the precise nature of the independence set by the founding legislation, but I leave the role confident that my successor can only benefit from this learning."
The Focus on Labour Exploitation (Flex) group accused the Home Office of hampering progress with its "tight control" over Britain's modern slavery response.
Campaigners said the National Referral Mechanism should not have been brought in-house last year amid "hostile environment" immigration policies that are seeing potential victims arrested.
In decisions on non-EU nationals only, the Home Office recognised 14 per cent of referrals as victims of trafficking, but the National Crime Agency's dedicated unit recognised 67 per cent.
Modern Slavery in the UK

Show all 13
Caroline Robinson, director of Flex, said: "When potential slavery victims are arrested during immigration raids then it plays into the hands of trafficking gangs, who use fear of the authorities as a way to control people. It also prevents people coming forward to report their exploitation.
"Without strong independent oversight of the modern slavery response, and a clear separation with immigration control policies, then many of the Prime Minister's strong commitments to tackle modern slavery will be undermined and we will see more of society's most vulnerable arrested instead of receiving the help they desperately need."
Efforts to combat modern slavery have spread into fields including nursing, business and public awareness campaigns to help people spot the signs of sexual and labour exploitation.
More than 600 live police operations are currently underway and in 2017, over 5,000 potential victims of modern slavery were offered help under the UK's National Referral Mechanism.
A National Crime Agency report released in March revealed that British citizens had become the largest national group for the first time following a shift in the way police treat teenagers exploited to run drugs for "county lines" gangs.
Other common countries of origin include Albania, Vietnam, China, Nigeria, Romania, Sudan, Eritrea, India, Poland and Pakistan, but 116 different nationalities are known to be affected.
The majority of modern slaves identified are subject to forced labour, sexual exploitation or domestic servitude.
Victims have been found in a range of legal and illegal trades in the UK, including nail bars, cannabis farming, prostitution, flower-picking and at hand car washes.
Victoria Atkins, the minister for crime, safeguarding and vulnerability, described the UK's response as "world-leading".
"Kevin Hyland has played a pivotal role," she added. "He leaves a strong legacy, and the Home Office is working with the Commissioner in his final months to see how this important role can be further strengthened.
"Together we will do all we can to protect victims and bring perpetrators of modern slavery to justice."
Register for free to continue reading
Registration is a free and easy way to support our truly independent journalism
By registering, you will also enjoy limited access to Premium articles, exclusive newsletters, commenting, and virtual events with our leading journalists
Already have an account? sign in
Register for free to continue reading
Registration is a free and easy way to support our truly independent journalism
By registering, you will also enjoy limited access to Premium articles, exclusive newsletters, commenting, and virtual events with our leading journalists
Already have an account? sign in
Join our new commenting forum
Join thought-provoking conversations, follow other Independent readers and see their replies