MPs who walked out on Jeremy Corbyn must now toe the line, Momentum chief says
Jon Lansman says 'resounding majority' for Mr Corbyn means his critics have little choice but to serve him
Rob Merrick
Deputy Political Editor
Saturday 24 September 2016 17:29 Comments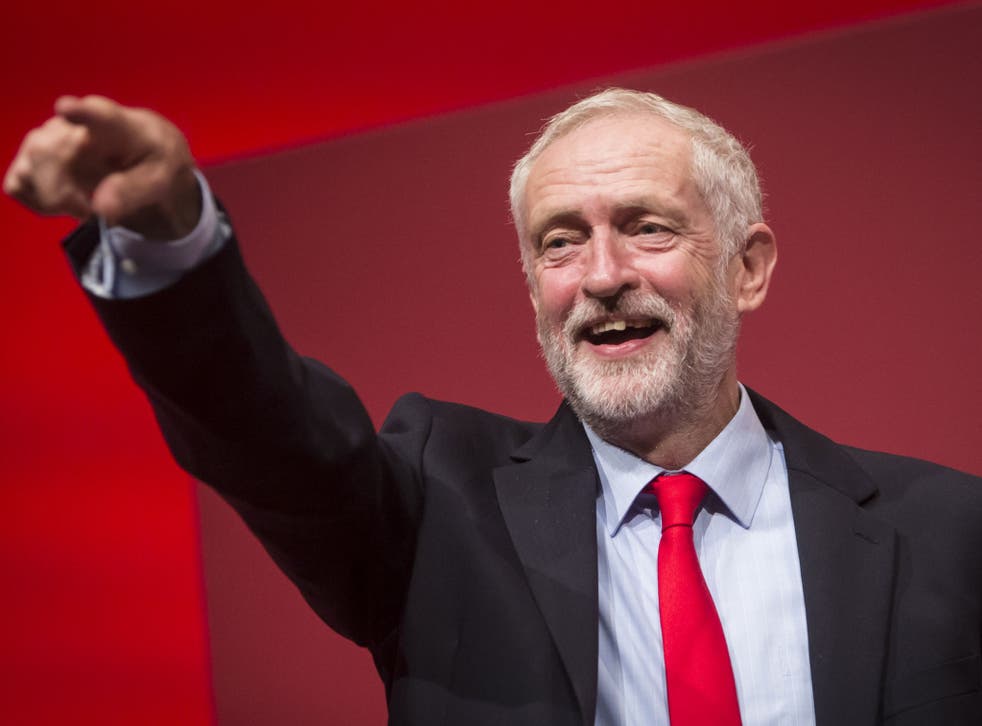 The leader of the pro-Jeremy Corbyn Momentum group said big name MPs who walked out of the Shadow Cabinet would now have to serve him after he won a "resounding majority" in the leadership race.
Jon Lansman, a key Corbyn ally, predicted that only "very inattentive people" would fail to heed the message of his crushing of rival Owen Smith.
And he predicted Shadow Cabinet ministers who quit in the summer would have to come back – even if, as expected, Mr Corbyn blocks moves to re-introduce elections by MPs to those posts.
That issue is due to be thrashed out at a meeting of Labour's governing body in Liverpool tonight, but is likely to be kicked into the long grass by the leader, with his position now strengthened.
Mr Lansman stressed he was not involved in how the Shadow Cabinet is put together, given that his is a campaigning role.
But he rejected the argument that MPs had to be allowed to elect its top team, to make unity possible, saying: "We have just had another resounding majority for Jeremy as leader of the Labour party and everybody will expect that MPs, as well as councillors and members, now rally around.
"Only very inattentive people will fail to rally round what is clearly a united party on policy issues."
That message was echoed by trade union leaders, including Unite's Len McCluskey, who said: "We urge Labour MPs to heed the signal sent by the members – twice now in one year – about the direction they want for the party.
"This includes respecting and supporting the elected leader and his team; no more sniping, plotting and corridor coups."
Corbyn says we have much more in common than that which divides us
Asked whether Mr Corbyn's critics would return to his side, Mick Whelan, of the train drivers' union ASLEF, said: "I think the majority will."
"They should welcome Jeremy's words about the party coming back together and providing a real opposition to the Tories – as we were before this contest."
Billy Hayes, ex-leader of the Communication Workers' Union, noted the PA system was playing 'Everyday People' by Sly and the Family Stone – a call for different groups to unite – and said: "That's what it's all about."
And Tim Roache, general secretary of the GMB – which supported Mr Smith - said: "Now the contest is over, let's get behind Jeremy and help him to put his mandate into action."
Labour leadership contest: Jeremy Corbyn vs Owen Smith

Show all 8
Party members leaving the hall also called for refusenik MPs to toe the line. Maxine James, from Streatham, in London, said: "Jeremy was not given enough time and now the members have spoken.
"The party is not the leader and the PLP, it also the members – the MPs need to do what's needed and not destroy the party."
Some senior MPs also sought to reflect the reality of the result. Former Shadow Foreign Secretary Hilary Benn tweeted, simply: "Time for unity."
And former leadership candidate Yvette Copper tweeted: "Congratulations @jeremycorbyn re-elected today. Now the work starts to hold everyone together, build support across country & take Tories on."
Before the result was announced, most former Shadow Cabinet had suggested they would not go back, but Seema Malhotra, the former Shadow Treasury Chief Secretary, told Sky News she was open to a conversation about returning.
And even Mr Smith, conceding defeat, hinted he could return to front bench, saying: "I fully accept result and will reflect carefully on what role I might play in future."
He added: "We have to turn round our dire opinion poll ratings and take on this right wing, failing Tory Government. Jeremy has won this contest. He now has to win the country and he will have my support in trying to do so.
.
Register for free to continue reading
Registration is a free and easy way to support our truly independent journalism
By registering, you will also enjoy limited access to Premium articles, exclusive newsletters, commenting, and virtual events with our leading journalists
Already have an account? sign in
Join our new commenting forum
Join thought-provoking conversations, follow other Independent readers and see their replies