More banking scandals to come, admits Treasury Minister Andrea Leadsom
'Cringeworthy announcements' about the City will emerge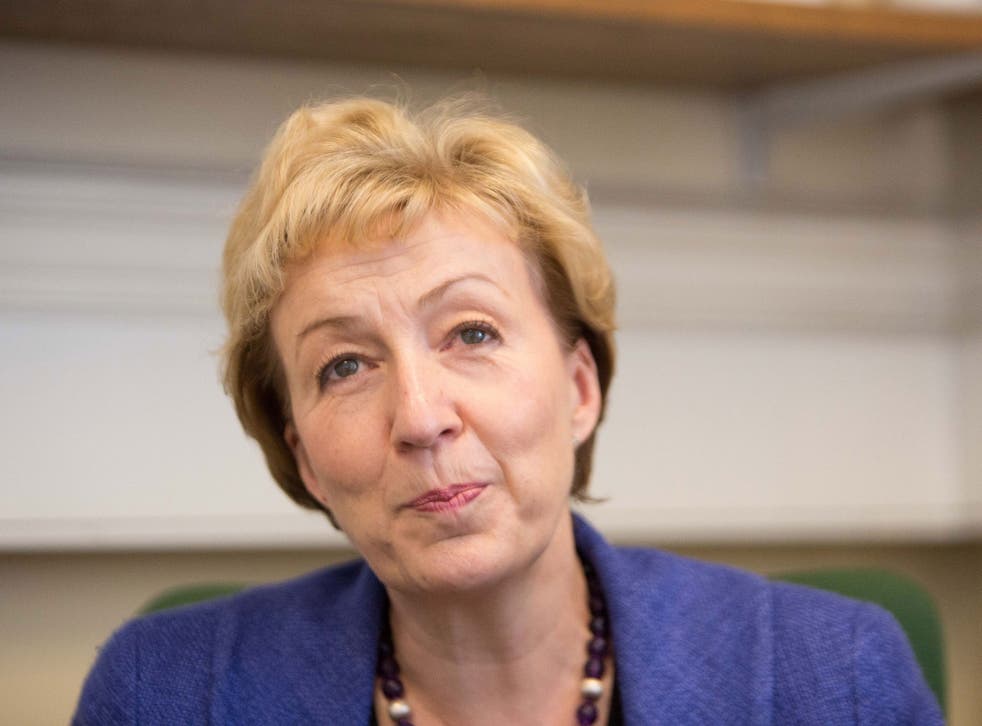 More scandals in the financial sector are in the pipeline, the Treasury Minister responsible for the City of London has admitted.
Andrea Leadsom, who previously worked in banking and finance for 25 years, warned that there were more "cringeworthy announcements" to come and that there was "still a lot of baggage" in the financial industry.
Ms Leadsom, who held senior roles at Barclays and Invesco Perpetual before becoming an MP, told the parliamentary magazine The House there was still a long way to go change the City's culture. Asked whether it is learning the lessons of the financial crisis, she replied: "I would say that at the top echelons of the banks, absolutely. But I think there's quite a long way to go to really change the culture. I think it did become very transaction-oriented and I think it will take time to recover that. I think we are still going to see a lot of cringeworthy announcements."
She admitted that when she heard about the Libor interbank lending rate scandal, she thought: "Well, if Libor is rigged, then what wasn't rigged?"
Mrs Leadsom said: "We've had a number of issues over bank wrongdoing. There are inquiries going on, there are some pretty serious allegations out there, we've still got PPI going on. There are still things happening and redress under way. So it's quite difficult to just forget about that and move on. There's still a lot of baggage."
Shortly after she was appointed Treasury Economic Secretary in April, The Independent revealed that she had previously used trusts to reduce her potential tax bill and offshore banking arrangements for her buy-to-let property company.
In the interview, Ms Leadsom declined to say whether she would vote in favour of the HS2 project - even though it is championed by her Treasury boss George Osborne. It would affect her South Northamptonshire constituency and while she is a backbencher, she opposed the Bill paving the way for the scheme. "I'm absolutely firmly committed to getting decent compensation and mitigation for my constituents and I think there's a long way to go yet," she said.
She also departed slightly from the party line on Europe, saying that there might be case for leaving the EU. The founder of the Conservative Fresh Start project aimed at getting a better deal for the UK, she said: "Obviously [if there's] a nonsense reform that doesn't achieve anything, then it might be. But at the moment I've spent four years working extremely hard trying to find things that would make it worth staying in."
Ms Leadsom dismissed calls by Tory Eurosceptics for David Cameron to set out his shopping list of demands for the renegotiation of Britain's membership terms.
Defending the controversial Help to Buy mortgage guarantee scheme, she said: "Overwhelmingly, it's achieving its aspiration of helping people to get their first home. I get many more letters from people saying 'I'm desperate to get a mortgage, why have you done this mortgage market review?' rather than people saying 'oh, you know, property prices are ridiculously high'."
Register for free to continue reading
Registration is a free and easy way to support our truly independent journalism
By registering, you will also enjoy limited access to Premium articles, exclusive newsletters, commenting, and virtual events with our leading journalists
Already have an account? sign in
Register for free to continue reading
Registration is a free and easy way to support our truly independent journalism
By registering, you will also enjoy limited access to Premium articles, exclusive newsletters, commenting, and virtual events with our leading journalists
Already have an account? sign in
Join our new commenting forum
Join thought-provoking conversations, follow other Independent readers and see their replies