More than a million homes currently lie empty in Britain
Empty home hotspots include the Isle of Scilly, the City of London and Westminster
Jonathan Owen
Thursday 29 May 2014 18:25 Comments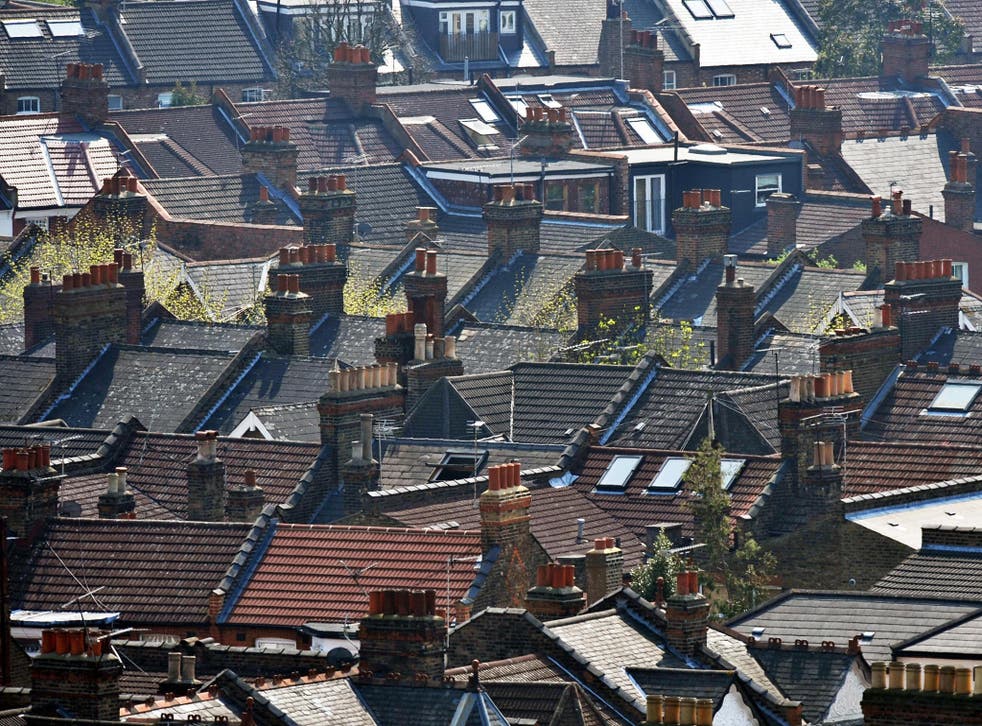 Britain is in the grip of a worsening housing divide between those who can afford to leave homes lying empty and those forced to live on top of one another in overcrowded households. For there are more than a million homes lying empty in England and Wales, according to a new study by the Office for National Statistics, released today.
The Isles of Scilly top the list of local authorities with the highest proportion of empty homes – with almost one in three [29 per cent] of properties in this category. Other hotspots for empty homes include the City of London and Westminster, but most are in coastal areas such as North Norfolk, Scarborough and Pembrokeshire and "likely to be linked to holiday homes" says the report.
"In 2011 there were 1.1 million household spaces unoccupied by usual residents, up from 0.9 million in 2001 (a 21 per cent rise)." The properties are not confined to holiday homes and include homes empty "because of sale/transfer", as well as those with "short-term residents only who are not classified as usual residents," according to the study, which is an analysis of data between 2001 and 2011.
Michael Carnuccio, policy officer at the National Housing Federation said: "The data is a reminder that empty homes remain a problem in many parts of the country. Not only are they a wasted resource but they cause blight to communities."
In stark contrast to the obvious surplus of homes in some parts of the country, there has been a dramatic rise in the number of households with six or more people, which has gone up a quarter [25 per cent] between 2001 and 2011. There are more than half a million [543,000] homes where six or more people live.
"This may be due to more people sharing household spaces owing to economic or cultural factors," says the report.
The London borough of Newham tops the list of local authorities with the highest proportion of homes with six or more people – at more than one in 10 [11 per cent] in this category. Other hotspots include Tower Hamlets and Brent in London, as well as Bradford and Birmingham. These areas have been identified as having "high levels of overcrowding and also have high proportions of the population identifying with Indian, Pakistani or Bangladeshi ethnic groups. The high proportions of six or more people in households may be a result of closer familial ties in Asian cultures," according to the report.
The housing divide between those with more homes than they can live in and those who are crowded together under the same roof is set against a backdrop in which "home ownership fell for the first time in a century", with less than two thirds [64 per cent] of homes "owner-occupied" in 2011 – down from 69 per cent in 2001. Soaring house prices, "tighter lending requirements" and lack of real wage growth with rising inflation, are cited as possible reasons.
Emma Reynolds MP, Labour's shadow Housing Minister, said: "The truth is the Government has failed to tackle the growing housing shortage which is central to the cost-of-living crisis. Under David Cameron the number of homes built has fallen to the lowest level in peacetime since the 1920s."
She added: "Labour is clear that you can't deal with the cost-of-living crisis without building more homes. That's why Labour has committed to getting 200,000 homes a year built by 2020. Labour is also committed to tackling the scandal of empty homes by increasing empty-home penalties and clamping down on empty home loopholes."
In a statement, a DCLG spokesman said: "Latest figures show that the number of empty properties in England has fallen by a fifth, resulting in a 10-year low. And this Government is committed to tackling overcrowding. Our efforts to get the country building have delivered 445,000 new homes – including 170,000 affordable homes - since 2010."
But this is far short of the 250,000 new homes which need to be built each year in England alone to deal with the shortfall in housing, according to campaigners.
Register for free to continue reading
Registration is a free and easy way to support our truly independent journalism
By registering, you will also enjoy limited access to Premium articles, exclusive newsletters, commenting, and virtual events with our leading journalists
Already have an account? sign in
Join our new commenting forum
Join thought-provoking conversations, follow other Independent readers and see their replies