MPs claim 'up to £6,000' to heat second homes
While a large number choose not to claim any money from taxpayers for energy bills, Sunday Mirror investigation reveals that 340 politicians make 'morally wrong' decision to do so, costing public £200,000 a year
Adam Withnall
Sunday 03 November 2013 15:02 Comments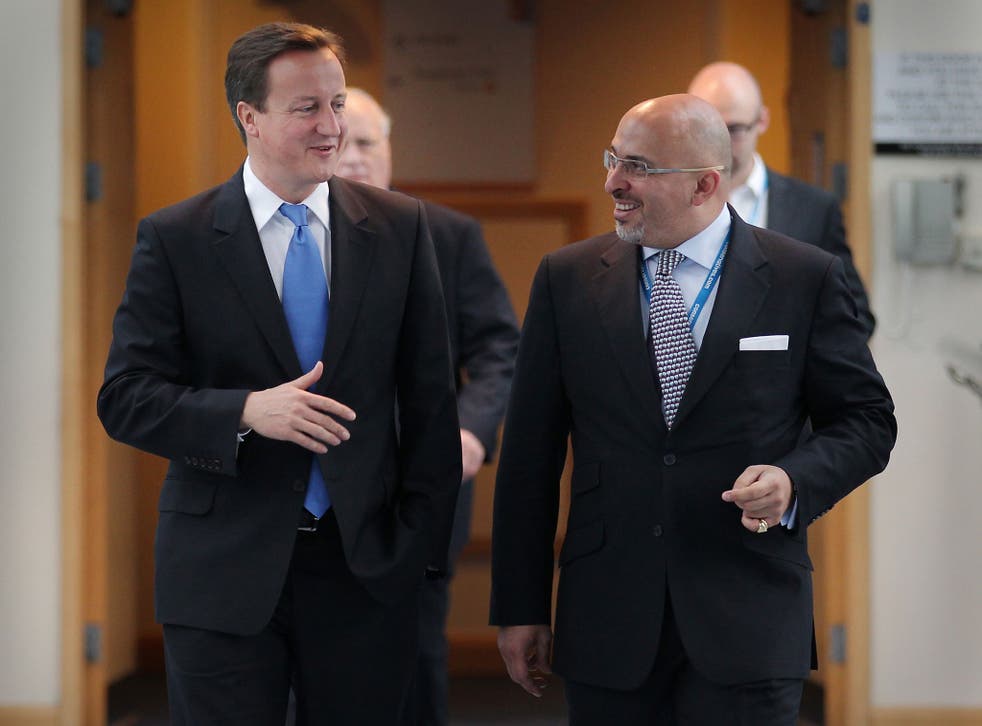 MPs have come under fire for claiming a combined £200,000 from taxpayers in order to heat their second homes, while many people across the country struggle to cope with energy bill hikes averaging around 9 per cent.
Though Parliament's rules allow politicians to claim £20,100 a year to cover the costs of needing accommodation in both their constituency and London, they have been criticised for making the "moral decision" to do so when some constituents have to choose between eating and heating.
According to an investigation conducted by the Sunday Mirror, the MP claiming the most was Conservative Nadhim Zahawi – who also happens to be a multi-millionaire.
Mr Zahawi, regarded as a key ally to David Cameron and a rising star for the Tory party, claimed £5,822 for the 12 months to March this year, using it to power his £1 million, 31-acre home in his constituency of Stratford-upon-Avon.
Calling the MPs' claims "grasping hypocrisy", the newspaper said Mr Zahawi actually boasts of his "achievements" in the field of energy efficiency on the Energy Bill Committee. He also runs a riding school with his wife and owns a £5 million detached house in London, the report said.
International Development Minister Alan Duncan claimed £2,750 for electricity bills and £1,250 in heating oil for his home in Rutland, Leicestershire while Universities Minister David Willetts, claimed £2,596.
Some 310 MPs chose to claim nothing at all for energy bills over the year from April 2012 to March 2013, according to expenses details released by the Independent Parliamentary Standards Authority (IPSA).
One of them, Labour MP John Mann, said: "Perhaps the MPs who have submitted the claims should start wearing thicker jumpers."
Dave Prentis, whose UNISON union represents 1.3million public service workers, told the Sunday Mirror: "It's disgraceful that well-paid MPs should make these claims as thousands of families are struggling to pay to turn the oven on to cook dinner.
"These are the same hypocritical MPs who have failed to get a grip on soaring fuel and energy costs, rising food bills and pay freezes.
"But in the end it's a moral decision down to them and their consciences.
"If 310 MPs did the right thing by choosing not to claim expenses for fuel bills, why did the other 340 think they were entitled to free fuel?"
The news comes as the heads of the so-called Big Six energy companies were called before MPs to answer questions on why a number have increased their prices by around 9 per cent.
Labour leader Ed Miliband has pledged to implement a freeze on bills if his party is successful in the 2015 general election, while David Cameron has launched a review into 'green taxes' which the firms say are part of the cause behind the rise in bills.
Register for free to continue reading
Registration is a free and easy way to support our truly independent journalism
By registering, you will also enjoy limited access to Premium articles, exclusive newsletters, commenting, and virtual events with our leading journalists
Already have an account? sign in
Join our new commenting forum
Join thought-provoking conversations, follow other Independent readers and see their replies