MPs launch inquiry into 'disability employment gap' and impact of ESA cuts
Exclusive: Employment and Support Allowance (ESA) will be cut from £103 to £73 a week in April 2017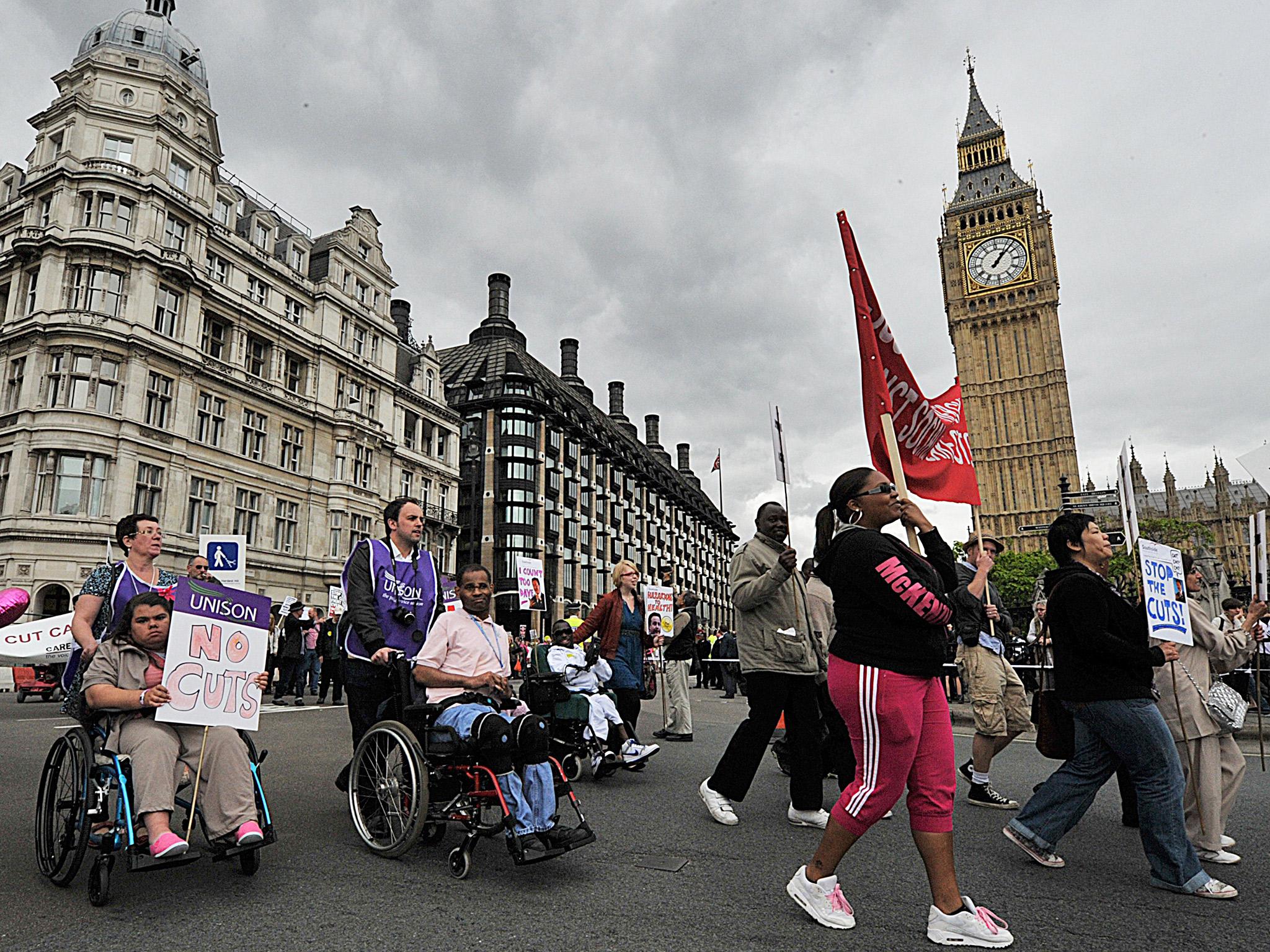 The Government's aim to get 1 million more people with a disability or long-term illness into work is to be investigated by MPs.
The parliamentary inquiry, set up on Wednesday, will assess the Conservative election manifesto pledge to halve the difference in employment rates between disabled and non-disabled people – known as the "disability employment gap".
At the end of 2015 the employment rate for people with disabilities stood at 46 per cent, compared with 80 per cent for non-disabled people. In order to halve this gap, an extra 1.2 million disabled people are required to find work.
MPs on the panel will also investigate whether the controversial cuts to Employment and Support Allowance (ESA) – from £103 to £73 a week from April 2017 – will have any adverse effects on this pledge.
Conservative ministers argued the cut for new claimants in the work-related activity group (Wrag) would provide disabled people with an incentive for them to return to work.
The House of Lords rejected this proposal on two occasions claiming there was no evidence to back up the assertion. But they were forced to accept it once the Commons attached a "financial privilege" clause.
Campaigners added it would push disability benefit claimants into further poverty.
Frank Field, the Labour MP for Birkenhead and chair of the work and pensions committee, said: "The Government has made a welcome commitment to help more people with disabilities into a position where they can find and then keep a job. If it can successfully be seen through, this commitment could signal a major stride towards achieving full employment in our country.
"The really important part now is to back-up this commitment with a series of reforms that are tailored to each person's own skills and ambitions, as well as those conditions that currently limit their ability to work, so that each person can follow a feasible journey into work. We hope the evidence we receive will enable us to help the Government in its search for such a reform package."
In a previous report, from October 2015, the committee noted the lack of success of employment programmes to date in supporting disabled people into sustained employment.
The Conservative 2015 manifesto stated: "Last year alone, 140,000 disabled people found work. But the jobless rate for this group remains too high and, as part of our objective to achieve full employment, we will aim to halve the disability employment gap: we will transform policy, practice and public attitudes, so that hundreds of thousands more disabled people who can and want to be in work find employment."
Just last week dozens of people protesting against disability benefit cuts occupied central lobby in the House of Commons, chanting "Cameron killer" and "no more deaths from benefit cuts".
Join our commenting forum
Join thought-provoking conversations, follow other Independent readers and see their replies