MPs may sue over Portcullis House flaws
The atrium has been littered with scaffolding and buckets catching water ever since the building opened in 2001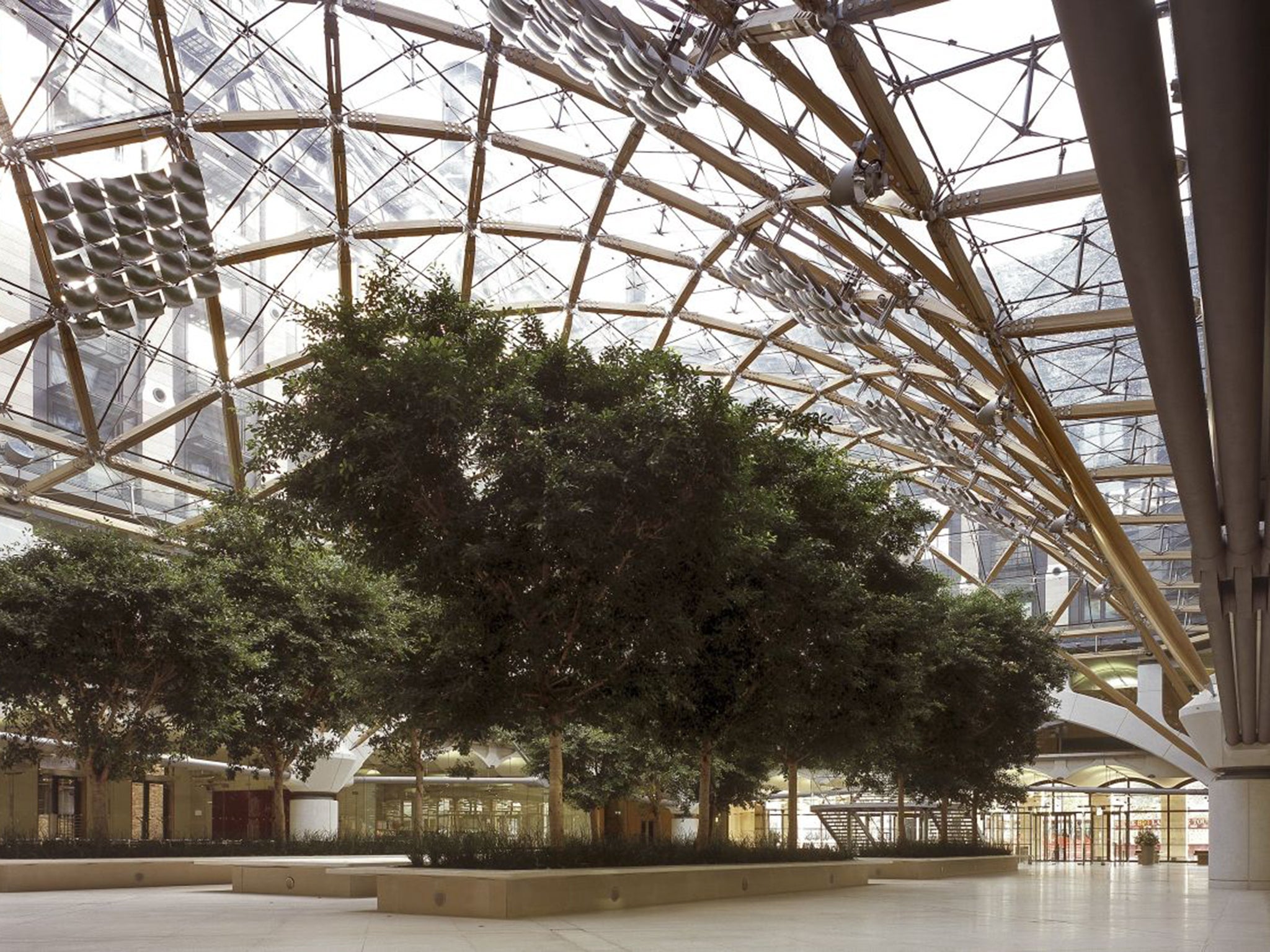 MPs want to sue the architecture and engineering firms that built their £235m office block, Portcullis House, over the cracks and leaks in its atrium roof.
Last week The IoS revealed that consultants have been hired by the House of Commons to work out how the structure might be repaired. MPs on the 11-strong finance committee fear the consultants will recommend installing a new roof that could cost £100m. Some of them raised the prospect of suing Hopkins, which designed Portcullis, and the structural engineer Arup.
The atrium, where MPs, lobby journalists and researchers plot and gossip over coffee and tea, has been littered with scaffolding and buckets catching water ever since the building opened in 2001. Allowing for inflation, Portcullis is one of the most expensive buildings of its size ever constructed in the UK; a tunnel links it to the Palace of Westminster.
Sources close to the committee confirmed that several MPs have raised the prospect of legal action. But the sources added this could be difficult, given how many years have passed since the problems started.
The situation is further complicated because Arup is also bidding for work on a much bigger job: the refurbishment of the Houses of Parliament, which could cost as much as £7bn when it starts in the early 2020s. Arup is one of the world's most respected engineering groups; its most famous project was the Sydney Opera House. Hopkins is considered to be one of an elite group of British architecture firms; its work includes the much lauded velodrome in the London 2012 Olympic Park and the National Tennis Centre in Roehampton, south-west London.
Other MPs are more concerned that the project proves Parliament is unable to supervise its own estate before the biggest revamp of the buildings since they was devastated by the Great Fire of 1834. A committee source said: "If Parliament has overseen such a shoddy project as Portcullis, what confidence do we have in the wider restoration?"
Hopkins, Arup and the House of Commons declined to comment on possible legal action, but a Commons spokeswoman added: "A survey of movements within the Portcullis House atrium roof is under way and is due to be completed in spring 2016. Once all the required data has been collected, recommendations will be made on addressing the cause of previous roof panel fractures."
Join our commenting forum
Join thought-provoking conversations, follow other Independent readers and see their replies