Government minister given 'dressing down' after attending men-only Presidents Club event
'I do unequivocally condemn this behaviour. The report is truly shocking. I will never attend a men only function ever' the newly-appointed minister said
Ashley Cowburn
Political Correspondent
Thursday 25 January 2018 10:46 Comments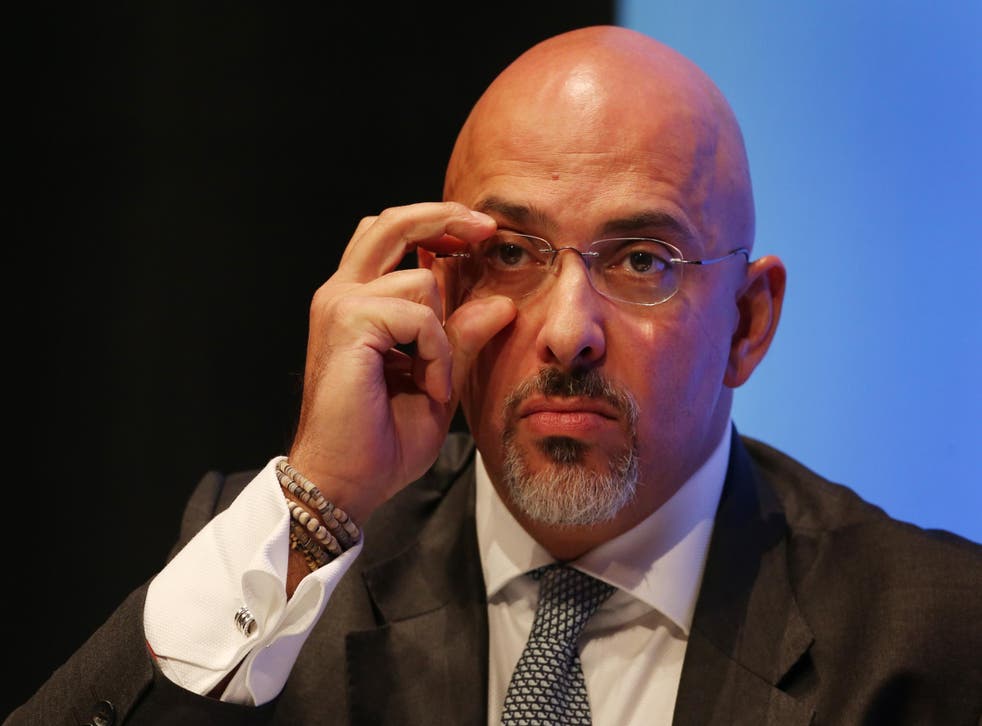 A Government minister was ordered to Downing Street last night to provide an explanation over his attendance at a controversial men-only dinner after reports emerged of hostesses being groped and harassed by guests.
Nadhim Zahawi, who was appointed as children and families minister during Theresa May's new years reshuffle, was said to have found the Presidents Club fundraiser "extremely uncomfortable" and left early.
In response to a demand that he condemn any inappropriate behaviour of those in attendance at the event, Mr Zahawi wrote on his social media account: "I do unequivocally condemn this behaviour. The report is truly shocking. I will never attend a men only function ever."
But he was given a "dressing down" and asked to explain his attendance after being called to a meeting with Tory chief whip Julian Smith on Wednesday, a Government source told the Press Association.
The allegations were a result of an undercover investigation from the Financial Times and have since led to the closure of the Presidents Club, with trustees vowing to donate remaining funds in an "efficient manner" to children's charities.
The reports also prompted the resignation of businessman David Meller from his senior role at the Department for Education. He had been a trustee of the Presidents Club and co-chairman of the annual dinner at London's Dorchester Hotel.
Matt Hancock, the newly-appointed Culture Secretary, also told Radio 4's Today programme that Mr Zahawi had been to see the chief whip over his attendance, adding that his explanation for being there – and leaving early – was "reasonable".
Mr Hancock also said he was "absolutely certain" he had not been to any events similar to the Presidents Club dinner during his time in public office. "I'm glad it's closed," he added. "Goodbye to that rubbish. There's got to be a bigger change - I'd comfortably describe myself as a feminist."
"I understand he left early because he [Mr Zahawi] didn't feel comfortable. I understand the chief whip has spoken to him but as I say I think it's good that it's closed."
UK news in pictures

Show all 50
"I think that his explanation that he went because it was a charity event and he left early is a reasonable explanation."
On Wednesday, the Prime Minister's spokesman said she had felt "uncomfortable" reading about the dinner, while Mr Corbyn's branded it "a gross example of sexual harassment".
On Mr Zahawi, the spokesman added: "My understanding is that Mr Zahawi clearly did attend the event. He has himself said that he felt uncomfortable at it and left at the point at which the hostesses were introduced by the host."
'I was groped': Journalist Madison Marriage talks about hostessing at the Presidents Club Charity Dinner
He explained that the PM had not spoken with Mr Zahawi and was "not aware" of any plans for them to talk, but added: "It is safe to say that Mr Zahawi will not be attending the event in the future."
Asked whether it had been a "mistake" for the Conservative minister to attend, Ms May's spokesman said: "He probably regrets it."
It also comes after the former Cabinet minister, Maria Miller, who now chairs the Women and Equalities Committee, said it could be time to toughen equality laws by giving them "some real teeth" in the wake of the scandal.
David Mellor steps down from Department of Education following Presidents Club scandal
She also criticised her colleague Mr Zahawi for attending the dinner and said she had written to party officials to review how they decide whether ministers should attend a particular event.
"I don't believe he should have gone to an event that was all men networking for business at a time when the Government is doing so much to encourage women to take senior roles in business," she added.
Financial Times reporter Madison Marriage, who went undercover as part of the paper's investigation into the event, told BBC Newsnight on Tuesday: "I was groped several times and I know that there are numerous other hostesses who said the same thing had happened to them.
"It's hands up skirts, hands on bums but also hands on hips, hands on stomachs, arms going round your waist unexpectedly."
She added: "I can't believe that it still goes on in 2018, I think it's quite shocking."
Register for free to continue reading
Registration is a free and easy way to support our truly independent journalism
By registering, you will also enjoy limited access to Premium articles, exclusive newsletters, commenting, and virtual events with our leading journalists
Already have an account? sign in
Join our new commenting forum
Join thought-provoking conversations, follow other Independent readers and see their replies