Nadine Dorries defends approach to cyber-security after admitting sharing computer passwords with staff
'My staff log onto my computer with my login everyday, including interns on exchange programmes'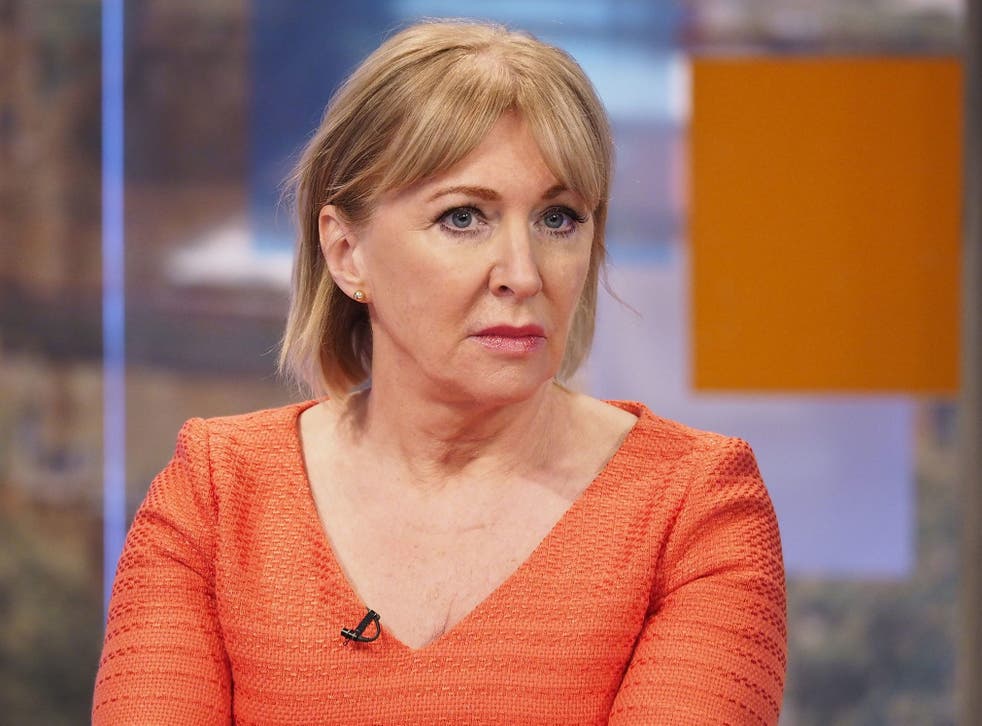 Conservative MP Nadine Dorries has been forced to defend her approach to cyber-security after she revealed she routinely shares her login passwords with all her staff, including interns.
The backbencher took to Twitter to defend her colleague Damien Green, who has been accused of having pornography on his Commons computer.
She said a retired police officer's claim that Mr Green must have been responsible for material found on his machine, was "utterly preposterous".
"My staff log onto my computer on my desk with my login everyday. Including interns on exchange programmes," she said.
She faced a backlash from Twitter users, with users accusing her of being "cavalier" or "careless", and one asking: "Does anyone know who's supposed to be in charge of data security for the UK Parliament? Because they have some explaining to do."
Data protection officer Carl Gottlieb told Sky News: "Sharing access to confidential systems should always be minimised, especially in Government where security and audit trails are paramount. MPs and the civil service have a track record of lax practices around sharing passwords and this needs to change.
"MPs, like many senior managers, have team around them that act as a bubble of trust. Interns are trusted to handle their email and social media accounts on a daily basis."
UK news in pictures

Show all 51
The Mid Bedfordshire MP hit back, saying that she does not have access to sensitive government documents because she is not a minister.
She said: "I'm a backbench MP with four staff working on two computers. I don't get top secret emails from government."
A Cabinet Office Inquiry is examining the claims from two retired detectives that a vast quantity of "extreme" pornography was found on Mr Green's parliamentary computer in 2008.
Mr Green, who as first secretary of state is effectively Theresa May's deputy, has also been accused of behaving inappropriately towards a young Conservative activist, Kate Maltby, which he denies.
Join our new commenting forum
Join thought-provoking conversations, follow other Independent readers and see their replies