Nazanin Zaghari-Ratcliffe: Boris Johnson finally condemns Iran's detention of British citizen and offers to visit her in prison
Foreign Secretary says he finds some aspects of the charity worker's treatment 'extraordinary, incredible'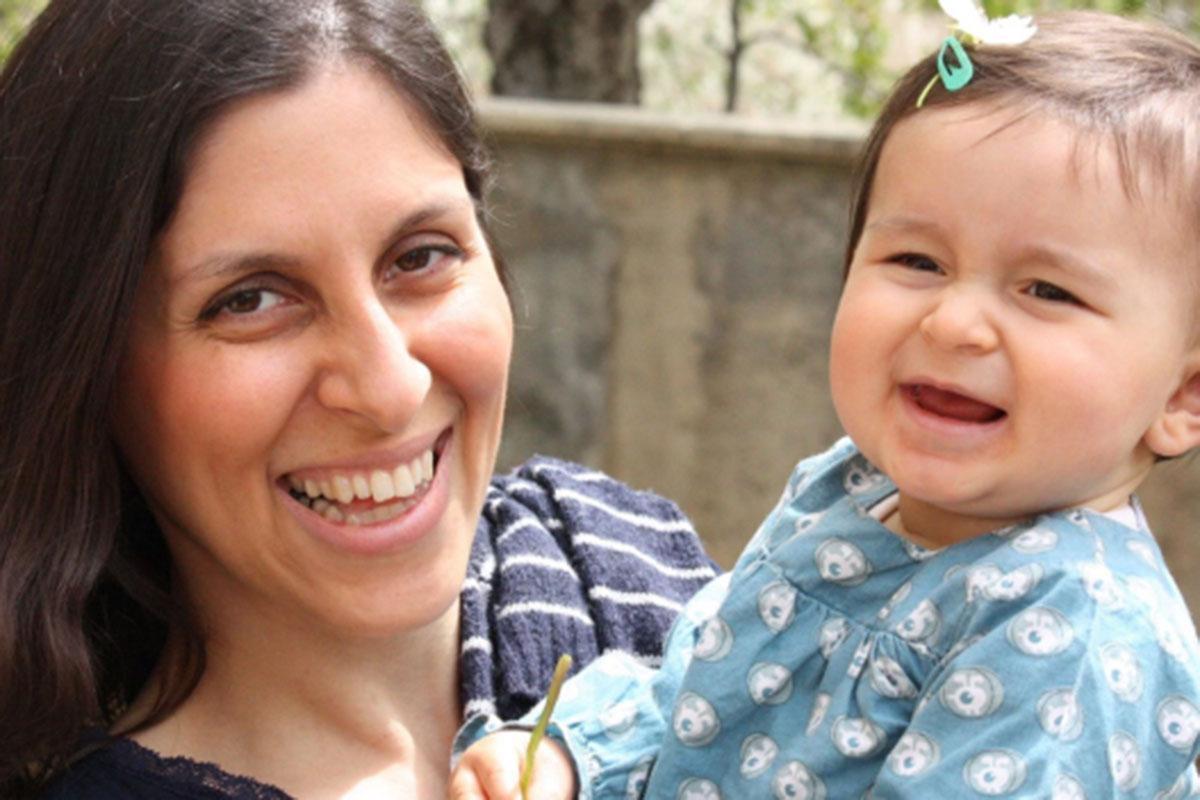 Boris Johnson has finally condemned Iran's detention of British citizen Nazanin Zaghari-Ratcliffe and offered to visit her in prison.
The Foreign Secretary has been criticised for refusing to condemn the jailing of the charity worker, who has been held since her arrest by Iran's Revolutionary Guard in April 2016.
But, speaking to a committee of MPs, Mr Johnson attacked both Ms Zaghari-Ratcliffe's conviction for spying as a mockery of justice and her treatment by the authorities in Tehran.
"When I look at what Nazanin Zaghari-Ratcliffe was doing, she was simply teaching people journalism as I understand it," he said.
He added: "Nazanin Zaghari-Ratcliffe, nor her family, has been informed about what crime she has actually committed. And that I find extraordinary, incredible."
Mr Johnson was told that an MP had been informed she could visit the dual British-Iranian national if she wished and asked if he would make the trip, replying: "Of course."
There were "obvious humanitarian grounds" for Ms Zaghari-Ratcliffe's release, he told the Foreign Affairs Select Committee, adding: "I wouldn't dispute that for a minute."
The 38-year-old mother was separated from her 21-month-old daughter Gabriella when she was arrested as she tried to return home to London after a two-week holiday.
Gabriella, now three, remains at the Tehran home of Nazanin's parents, while her mother is in a high-security Iranian jail and her father in London.
This week, Ms Zaghari-Ratcliffe's husband, Richard Ratcliffe, told The Independent how she has endured treatment amounting to torture and called on Mr Johnson to get his wife and child home for Christmas.
He wrote that "the time for softly, softly and nothing else is over" demanding a public acknowledgement that his wife had suffered "a complete violation of her rights".
"It is time for Foreign Secretary Boris Johnson to stand up and say: "This is unacceptable. No British citizen should be subjected to this level of abuse," Mr Ratcliffe said.
Last month, Ms Zaghari-Ratcliffe was told she could face 16 more years behind bars after the Iranian courts reopened her case and added three charges.
She is employed by the Thomson Reuters Foundation, the charitable wing of the news organisation.
Iran claims she used her charity work as a front to try to overthrow the authorities. The foundation has denied that she has ever worked on any programmes in Iran.
Mr Johnson's strong attack came despite him warning that "very loud public campaigns" to free UK nationals held in the middle eastern country can easily backfire.
"That simply strengthens the hand of those who are using this case for their own internal ends in Iran," he told the committee.
"That's why sometimes the advice I have had over the months is that no matter how frustrating or miserable it is – and clearly these cases are very, very sad – the best approach is a diplomatic one."
The Foreign Secretary added that previous noisy American protests had seen "the Iranians lift some more and hold them for the same purposes".
Asked, by committee chairman Tom Tugendhat if that meant "the Iranians are hostage takers", Mr Johnson said: "I'm not going to go as far as to say that."
Responding to Mr Johnson's comments, Mr Ratcliffe said: "I warmly welcome the Foreign Secretary's condemnation of Nazanin's treatment by the Iranian authorities to date. He is right – her case is a mockery of justice, and an abuse of Iranian and international law.
"I thank him for his offer to visit Nazanin and check that she is OK."
Mr Ratcliffe also clarified that at the time of her arrest his wife had simply been on holiday with Gabriella, visiting her parents and other family members in Iran.
Mr Ratcliffe explained that Mr Johnson's comment about his wife having taught journalism was a in fact a reference to her first graduate job eight years ago when she was an assistant at BBC Media Action, the corporation's international development charity.
He said that his wife had never actually taught journalists but instead had simply made travel arrangements for tutors on an international journalism course.
Kate Allen, Amnesty International UK's Director, also welcomed Mr Johnson's comments, saying: "With Nazanin Zaghari-Ratcliffe apparently facing a whole raft of bogus new charges, Boris Johnson's intervention hasn't come a moment too soon.
"We would urge Mr Johnson to visit Ms Zaghari-Ratcliffe in prison as soon as it can be arranged.
"Even more importantly, the UK Government should use all its influence to see that she's released as soon as possible and allowed to travel back to the UK with her daughter Gabriella."
The Iranian Embassy in London has previously insisted that Ms Zaghari-Ratcliffe had been "detained by the Iranian authorities due to her illegal acts", and received a fair trial and fair treatment.
Speaking before Mr Johnson made his remarks, an Iranian Embassy diplomat said Ms Zaghari-Ratcliffe had been treated fairly in custody and been granted "full access to medical care and services, to a social worker and has the right to regularly contact her husband, [and] meet her family."
The diplomat added: "Her daughter has access to her British passport and lives comfortably with her grandparents based on her mother's free will."
Join our commenting forum
Join thought-provoking conversations, follow other Independent readers and see their replies