Nazanin Zaghari-Ratcliffe's husband asks cabinet ministers to stop 'muddying' his wife's case
Richard Ratcliffe also raised the prospect of his wife gaining diplomatic immunity to free her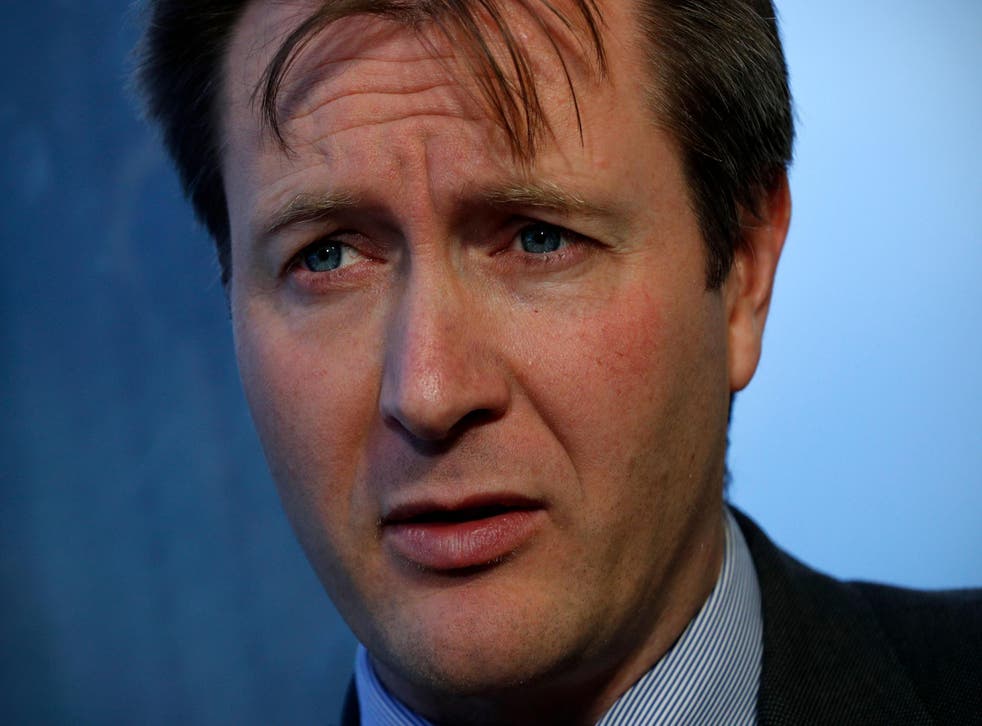 Nazanin Zaghari-Ratcliffe's husband has written to the Foreign Office after yet another cabinet minister's words threatened to "muddy" attempts to free his imprisoned wife from an Iranian jail.
Richard Ratcliffe urged officials to remind cabinet ministers that the Government's official position on his wife's case is that she was in Iran on holiday, after Michael Gove said he did not know why she was there when she was arrested.
After speaking to Foreign Secretary Boris Johnson on the phone he said he hoped his wife may be granted diplomatic immunity, easing her way back home.
Mr Johnson himself sparked controversy after incorrectly telling MPs that Ms Zaghari-Ratcliffe had been in Iran teaching journalists, which led to her being hauled in front of an Iranian court and being threatened with an extra five years in jail.
When cabinet minister Mr Gove was asked on Sunday why she was in Iran when she was arrested and accused of plotting to overthrow the country's government, he broke from the official government line that she was there on holiday to instead say he did not know.
Mr Ratcliffe told BBC Radio 4's Today programme: "I picked up from social media the outrage, and obviously my cousins were all very indignant at it not being very clear what [Mr Gove was saying] she was doing."
UK news in pictures

Show all 50
He added: "So actually, I wrote to the Foreign Office and said 'listen, can you please remind cabinet ministers that the Government's position is that the Government has no doubt that Nazanin was there on holiday', and left it at that."
Mr Ratcliffe explained that he believes Mr Gove had simply been "clumsy" in answering the question and went on to say the most important thing was that Mr Johnson is clear about the Government's position.
He added: "The Foreign Secretary is the one that is appearing now on Iranian TV and is being used.
"His positioning is vital, I think other members of the cabinet, it's important that they don't muddy it, but they are less central."
He said he had now spoken to Mr Johnson and believed the Foreign Secretary was focussed on the case, adding that he had discussed the possibility of his wife gaining diplomatic immunity in a bid to free her.
Mr Ratcliffe said he did not believe it would be useful for Mr Johnson to be sacked, and added that he hoped the Foreign Secretary would come with him to visit his wife in Iran.
Michael Gove says he doesn't know what Nazanin Zaghari-Ratcliffe was doing in Iran
Ms Zaghari-Ratcliffe was arrested and jailed after being accused of trying to topple the government and also faced allegations she was spreading propaganda, with a central part of her defence being that she had never worked teaching journalists in the country, but was merely there on holiday.
When Mr Johnson mistakenly told MPs she had been teaching journalists, she was threatened with another five years in prison on top of her existing five-year sentence.
The Iranian High Council's website carried a story headlined "UK confirms Nazanin Zaghari-Ratcliffe was not in Iran for Holiday", while Mr Johnson's words were cited on state TV as part of the case against her.
Register for free to continue reading
Registration is a free and easy way to support our truly independent journalism
By registering, you will also enjoy limited access to Premium articles, exclusive newsletters, commenting, and virtual events with our leading journalists
Already have an account? sign in
Register for free to continue reading
Registration is a free and easy way to support our truly independent journalism
By registering, you will also enjoy limited access to Premium articles, exclusive newsletters, commenting, and virtual events with our leading journalists
Already have an account? sign in
Join our new commenting forum
Join thought-provoking conversations, follow other Independent readers and see their replies