New Year's Honours: Tory MP Mark Garnier condemns Lynton Crosby knighthood
Australian election strategist received the award for 'political service' but Mark Garnier said the decision was 'a bad idea'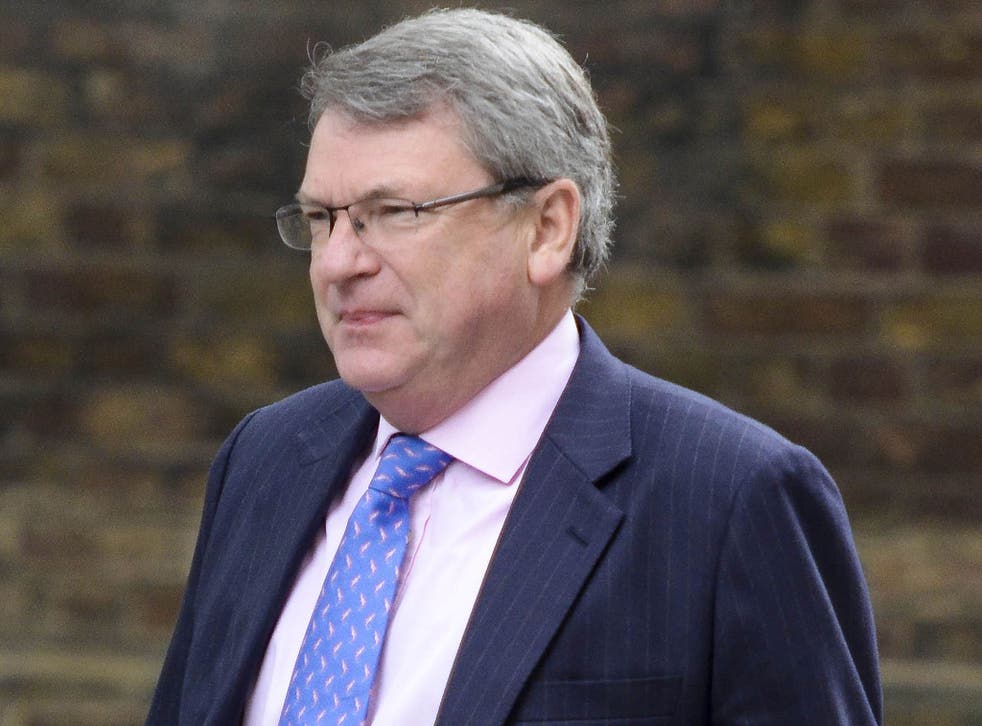 A Tory MP has condemned David Cameron's decision to hand his election strategist Lynton Crosby a knighthood for "political service".
Mark Garnier, Conservative MP for Wyre Forest, accepted that the Australian had done an "extraordinarily good job" in guiding the Conservatives to an unexpected election triumph in May but said he sympathised with those criticising the decision to award him in the New Year's Honours List.
Mr Crosby, dubbed the "Wizard of Oz", was brought into Downing Street by Mr Cameron in 2012 after helping Boris Johnson win successive mayoral elections in London and managing successful victories in his homeland.
Mr Garnier, a long-time opponent of handing out honours to politicians, told the Today programme: "He did an extraordinarily good job but I can see that some people will be very upset given the fact that these awards are seen to be given for services to the community."
He added: "Is it the right thing to give a knighthood to a political campaigner? I'm probably sympathetic with those people who think it is a bad idea."
Mr Crosby's knighthood has caused uproar with opposition parties, with Shadow Home Secretary Andy Burnham describing it as "outrageous".
"It is a timely reminder that Labour must make it a New Year's resolution to stop facing inwards and expose them for what they are," Mr Burnham said, while fellow Labour MP Graham Jones warned that Mr Cameron was undermining the integrity of the honours system.
But Cabinet Office minister Matthew Hancock defended the decision, claiming the Australian strategist had been a "great public servant".
New Year Honours 2016

Show all 16
"People who make a contribution to our democratic process make a public service," he told the Today programme.
"Services to our democracy are a very important part of making sure we live in this great democratic country where people every few years can kick out their government if they want to."
Mr Crosby was among 26 Conservative members or supporters who were given awards in the New Year's Honours List.
Another Tory to receive a knighthood is Henry Bellingham, an old Etonian who has been MP for Norfolk North West for 32 years, and was a junior foreign minister for two years.
Two officials working for the Scottish Conservatives received the CBE (Commander of the Order of the British Empire) – the highest award on offer below being made a knight or a dame.
They are Mark McInnes, director of the Scottish Conservatives since 2003, and James Stewart, who was a director of a London-based equity firm when he took over as treasurer of the Scottish Tories in 2012.
The so-called 'queen of the sex shop' Jacqueline Gold, chief executive of Ann Summers, who is credited with changing the lingerie and sex toys retail chain's brand image to make it more women-friendly, has also been made a CBE.
Ms Gold and her father, David Gold, who made a fortune selling pornography, are prominent donors to the Conservative Party. She appeared alongside George Osborne at a pre-election Conservative press conference.
Click here for the full 2016 New Year's Honours list.
Join our new commenting forum
Join thought-provoking conversations, follow other Independent readers and see their replies