Staffing crisis leaves NHS on brink of another Mid Staffs disaster, nurses warn
Exclusive: The Royal College of Nursing is giving the Government a 'final warning'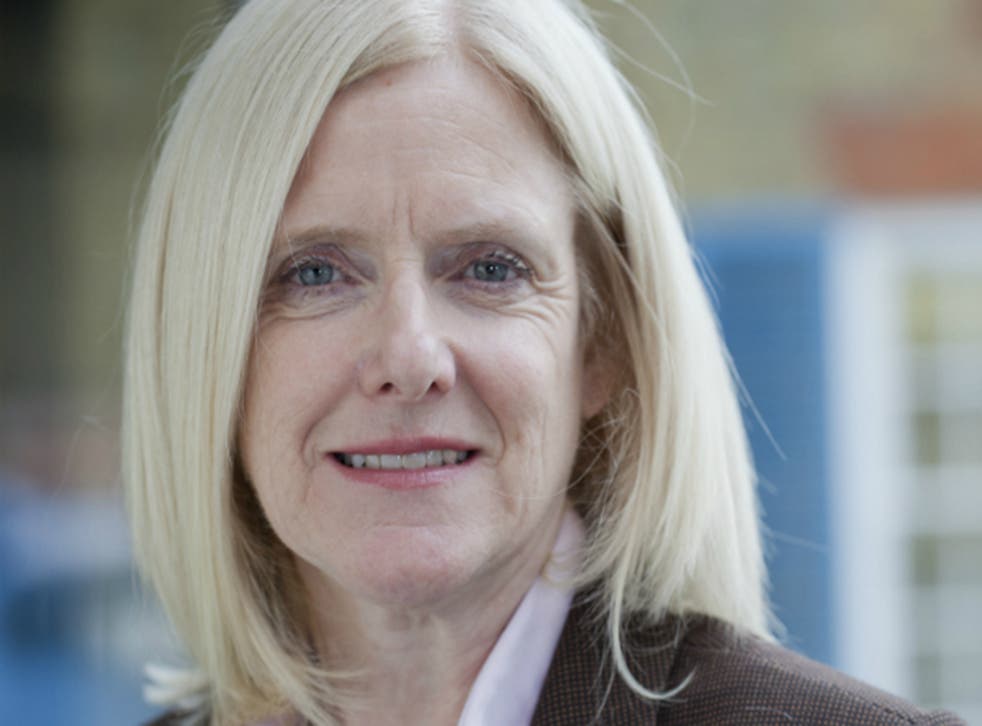 Nurses are warning Theresa May that dire staffing shortages have left the NHS on the brink of another Mid Staffs hospital scandal, putting hundreds of lives at risk.
Royal College of Nursing chief executive Janet Davies said the Government has failed to respond to clear and alarming signals that the tragedy she called "inevitable" is about to happen again.
In an exclusive interview with The Independent, Ms Davies pointed to a perfect storm of collapsing foreign arrivals in the profession due to Brexit, plummeting domestic applications, and chronic low pay and high stress pushing people out.
She said the RCN's national day of action this week, kicking off a summer of lobbying, is a "final warning" to ministers to take action or face its nurses striking for the first time ever.
The Independent also revealed on Saturday how the number of GPs seeking specialist help for substance abuse and mental health problems is "increasing day on day", amid fears the NHS is coming apart at the seams.
In the wake of the Conservatives' failure to win a Commons majority in the election, even Tory backbenchers have been calling for a new approach to a public sector strangled by cuts.
Ms Davies said the long warned-of crisis in nursing, exacerbated by the Government's approach, has now become so acute that the NHS is in grave danger of suffering another catastrophe on the scale of Mid Staffs.
Everyone the Government blames for the NHS crisis – except themselves

Show all 6
An official inquiry into the scandal found poor care led to filthy wards, patients being left with no food and water or in their own excrement, and reports that between 400 and 1,200 deaths could have been avoided, though the true figure will never be known. Nursing care was highlighted as a key issue.
"That's what happened last time in Mid Staffs," said Ms Davies, also the RCN's general secretary.
"There had been a loud voice of nurses saying staffing levels were too low, we were talking about recruitment and low staffing and the inevitable happened.
"If it continues like this then obviously it's impossible to provide excellent care."
John Major: The NHS is about as safe with Tory Brexiteers as a hamster is with a phython
She went on: "They are risking it again. They are aware of the problem, but their solutions are not working."
A Government failure to properly heed warnings is already in the spotlight following the Grenfell Tower fire, with ministers having neglected to implement a long called-for safety review that experts say could have helped prevent the blaze that has so far claimed 79 lives.
If there is another tragedy in the NHS exacerbated by the shortage of nurses, no one will be able to say they did not see it coming.
The RCN reports that there should be 340,000 nurses in the system to make sure patients are safe according to official standards, but one in nine posts – some 40,000 – are unfilled. In some areas of the country it is one in three.
The shortage is likely to worsen as the foreign staffing the NHS depends on has fallen off a cliff since the country's referendum to quit the European Union.
Official data shows an enormous 95 per cent drop in EU nurses registering since the vote. In July last year 1,304 came – in April this year, just 46.
Ms Davies said: "All around the country we have been very dependent on recruiting people from Europe, but also from the wider world. The NHS has never been without international recruitment."
She points to the uncertainty created by Brexit and the poor conditions for nurses in the UK contributing to the collapse in numbers.
"We do know that people aren't applying, the figures just aren't there. There has been a 95 per cent reduction," she said.
"People are not applying to come to the UK, because when they did apply they were not coming just for a job, they were coming for a career.
"Nursing is not just a fill-in job."
The other source of new talent, people coming through UK nursing courses, has also been hit as 2017 marks the first year undergraduates will have to pay tuition fees rising to £9,000.
Question Time: I have been waiting since 2015 for NHS mental health counselling
Official figures are yet to confirm the exact number of would-be nurses starting in September, but data from UCAS points to a 23 per cent reduction on last year.
In new applicants above the age of 25, who bring vital life experience and more often work in the community, where ministers want more care to take place, it is a 26 per cent drop.
Ms Davies said: "My conversation with some universities show a significant drop in applications in some areas.
"I've heard from individual universities that in some places they have as few as three people applying. It is pretty dramatic."
Theresa May tells nurse who says she hasn't had a pay rise 'there is no magic money tree'
With a tightening on the number of new nurses ahead, it is vital to hold on to those already in a system that Ms Davies says is at breaking point.
Nurses have not seen any sort of pay rise for the best part of a decade, with wages first frozen and then capped at a below-inflation 1 per cent. This year the cap will mean nurses losing £3,000 in real terms, she says.
The RCN reports its members taking on second jobs to make ends meet, including a window-cleaning round and working shifts in a supermarket.
Those who continue are on understaffed shifts, tired, facing more work than they can handle, and with their mental health under pressure, Ms Davies explains.
The strain is showing elsewhere in the NHS too, with referrals to the GP Health Service surpassing expectations since its launch in late January, while medics in all fields are seeking help "in escalating numbers" according to Clare Gerada, former chair of the Royal College of GPs.
Dr Gerada told The Independent stress and burn-out faced by family doctors with increasingly heavy workloads means GPs developing severe depression and anxiety, with some turning to alcohol and substance misuse to cope with the pressure.
The BMA warned earlier this year that two in every five GPs are planning to quit the NHS amid a crisis of "perilously" low morale.
Ms Davies went on: "It's not being able to do the things that they know they would want to do in their heart, that makes nurses go off their shift crying.
Jeremy Hunt asked why nurses are having to go to food banks
"Lifting a cap on pay and paying people a living pay rise, would make a huge difference."
In criticism aimed directly at the Prime Minister, she said a "shockwave" had coursed through the profession when Ms May responded to a nurse worried about making ends meet, not with a thought-out answer, but with a campaign slogan, telling her there is "no magic money tree".
She said: "It was the most insulting thing I have heard for a long time – the idea that the nurse doesn't understand economics.
"A nurse is a graduate, not some silly girl at primary school that doesn't know where money comes from. There was a shockwave from that comment that went through the profession."
She added: "We understand the problem. The question that has to be asked is how much do we want to fund our health service?"
The day of action will see protests across the country on Tuesday aimed at raising awareness of the crisis, with the specific message to Ms May's government that it is a "final warning".
Ms Davies said: "This is nurses saying I'm going to leave this profession if nothing changes. This is a last chance. No matter what we've been saying, no matter what our organisation has been doing, it hasn't made any difference.
Theresa May gives uncomfortable answer when confronted with nurses going to food banks
"We are really going to try and get this cap lifted and try get them to see the effect this is having. If they don't then that is when we have said we will go to a ballot.
"It's the last thing that nurses want to do – go on strike. Our members have never been on strike, but they are stuck for what more they can do."
She explained that a strike would not mean a mass walkout and that the RCN's constitution does not allow the body to do anything that would harm patients.
It is more likely that action would target specific settings and could cause delays in non-emergency care. When junior doctors first went on strike they continued to provide cover in settings that provide life or death care, such as A&E, intensive care, maternity services, acute medicine and emergency surgery.
A Department of Health spokesperson said: "NHS nurses do a fantastic job in delivering world class patient care and their welfare is a top priority for this Government.
"That's why we have 12,100 more on our wards since 2010 and 52,000 in training. The Prime Minister also said last week that we want to give EU nationals the same rights as British citizens going forward."
Register for free to continue reading
Registration is a free and easy way to support our truly independent journalism
By registering, you will also enjoy limited access to Premium articles, exclusive newsletters, commenting, and virtual events with our leading journalists
Already have an account? sign in
Join our new commenting forum
Join thought-provoking conversations, follow other Independent readers and see their replies