Government spent £17.6m on consultants hired to draw up NHS cutbacks
'What the public wants is more doctors, nurses and paramedics, not management whizz-kids brandishing flip-charts and PowerPoint presentations'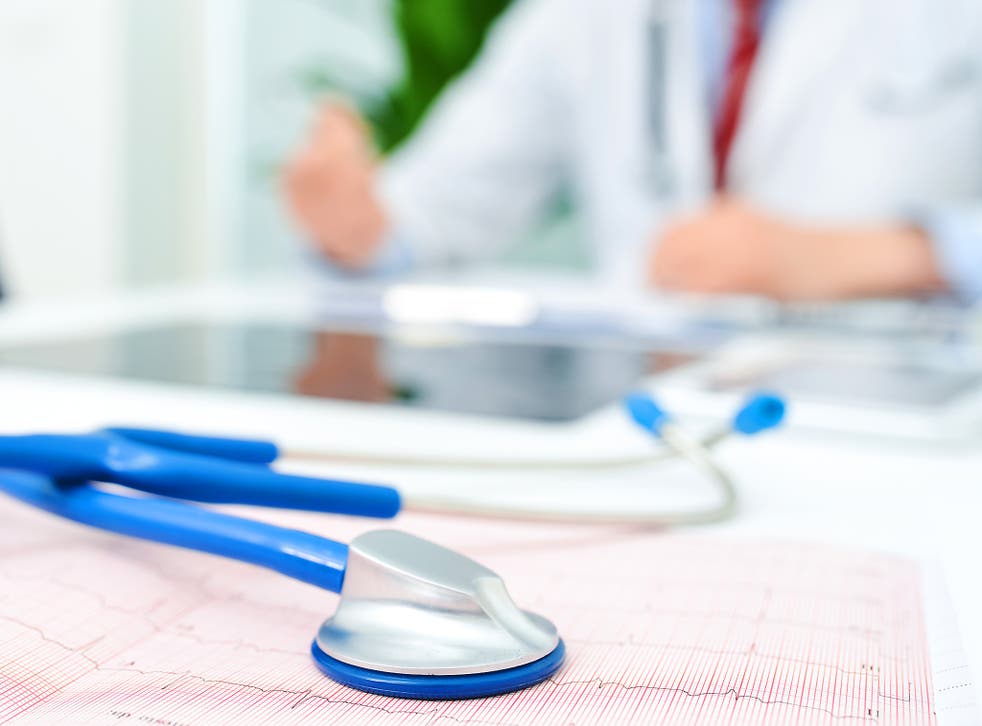 Firms including KPMG, McKinsey and PricewaterhouseCoopers (PwC) have made millions of pounds from plans that could lead to the closure or downgrade of NHS hospitals.
Health bosses have spent at least £17.6m on management consultants to draw up the strategies, which earmark cuts to departments and some A&Es.
Sustainability and transformation plans (STPs) have been created in 44 regions in a bid to revolutionise services while saving money in the face of an expected £900m NHS deficit this year.
The Press Association used the Freedom of Information (FOI) Act to ask clinical commissioning groups (CCGs) how much has been spent on management consultants to formulate the plans.
The figures show £17,674,998 has been spent so far, though the final bill is likely to be far higher.
Eight out of 44 areas did not respond to the FOI request, while others only provided partial data.
Some of the biggest spends included south-west London, where bosses are reviewing services across five hospital sites.
Some £4,158,311 has been spent on management consultants to create the STP, including £1,807,340 to PwC for "programme support". A further £477,715 was paid to PwC for "specialist commissioning work", while Sirius received £50,399 for creating a "digital roadmap".
In north central London, where STP bosses plan to "consolidate" services and are reviewing maternity and emergency surgery, £2,235,204 was spent on management consultants, including £360,000 to McKinsey for mental health modelling.
Some £267,336 went to Deloitte for financial planning, while Methods Advisory Ltd received £617,850 for "programme management office and strategy support".
A further £282,518 was given to Hunter Healthcare Resourcing for "administrative support".
In north-east London, where emergency services are under review, PwC received £395,500 for consultancy and Carnall Farrar was handed £150,000.
Meanwhile, in Northumberland, Deloitte was given £129,373 and also received £472,601 from STP bosses in Hampshire.
In Northamptonshire, McKinsey was paid £500,000 for "support for development of STP care models", while Nottinghamshire bosses also paid £195,000 to McKinsey for management support.
They also paid £59,081 to People, Words and Pictures PR firm for "strategic and editorial communications support".
KPMG was paid more than £1.2 million in total, according to the data, including £472,092 from Norfolk and Waveney STP bosses, £783,810 in Staffordshire and £26,393 in Hertfordshire for "cost modelling".
But some regions, including Lincolnshire and Dorset, used existing staff to create their STP and did not rely on management consultants.
A report from the King's Fund think tank last year said some local health managers felt under pressure from NHS England to use management consultants.
"Some leaders felt that STPs had 'created an industry' for management consultants – and questions were raised about why money is being invested in advice from private companies instead of in frontline services," it said.
"In one area, STP leaders even felt under pressure from NHS England's regional team to increase the amount of money they were spending on management and consultancy support.
"One leader told us they were 'picked out' for not spending enough on their STP programme, compared with other STP areas in the region."
Dr Mark Porter, chairman of the British Medical Association's council, said of the findings: 'It is outrageous that so much vital resource is being handed to consultancy firms for their part in delivering STPs which, ultimately, may never come to fruition.
"These figures are especially concerning given that everyone can see a huge crisis unfolding within our health service.
"The NHS is at breaking point, with record numbers of trusts and GP practices raising the alarm to say they already can't cope, and while frontline staff struggle to provide safe patient care in a service increasingly becoming unfit-for-purpose.
"NHS Improvement has already admitted that it will pick and choose the parts of the plans it can actually put into action, which leads me to question whether all of this money handed out to private companies will simply be completely wasted."
Janet Davies, chief executive of the Royal College of Nursing, said: "It is very hard to see how the Government can justify spending millions on management consultants, some of whom advise on cutting nursing staff to save money.
"This can become a false economy when the management consultants cost more than the savings they identify.
"It will be galling for nurses, who have suffered a 14 per cent cut in real terms, to hear these figures."
Unite national officer for health, Sarah Carpenter, said: "These findings reveal a management consultancy gravy train that is completely out-of-control, at a time when frontline services, such as A&E departments, are stretched to breaking point.
"What the public wants is more doctors, nurses and paramedics, not management whizz-kids brandishing flip-charts and PowerPoint presentations."
Unison's head of health, Christina McAnea, said: "Desperately needed resources that could be spent on patient care are being wasted on handsomely paid management consultants.
UK news in pictures

Show all 50
"Private firms shouldn't be picking and choosing which local services have a future and which don't. This is a huge waste of taxpayers' money. Meanwhile, the NHS struggles on with a shrinking pot of money and an ever-decreasing number of staff."
Katherine Murphy, chief executive of the Patients Association, said STPs offered perhaps the only hope for transforming NHS services.
She said the charity's chief concern was that STPs needed to engage patients fully. But she said there was "undeniably" a need for some upfront spending to get it right, including on consultancy support.
PA
Join our new commenting forum
Join thought-provoking conversations, follow other Independent readers and see their replies