Using children's mental health funding to plug NHS gaps is 'like theft', says former health minister
Norman Lamb adds new pledges by Theresa May are 'puny response to a burning injustic'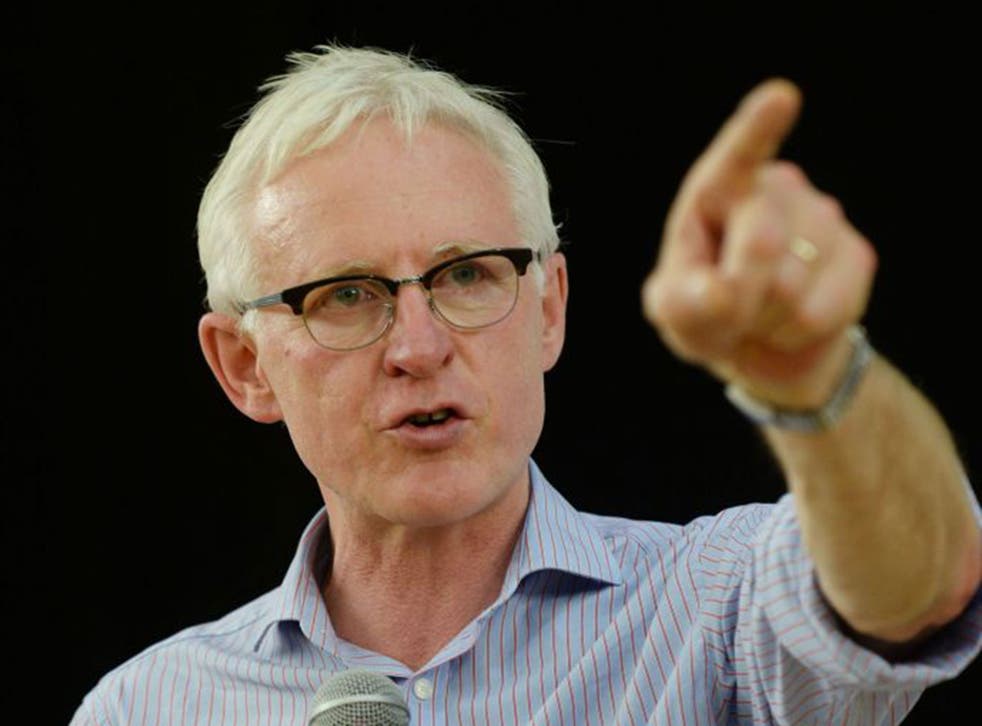 The former care minister has blasted GPs for the "theft" of hundreds of millions of pounds earmarked for children's mental health care to spend on plugging gaps left by cuts.
Liberal Democrat MP Norman Lamb, who served as care minister in last coalition government, said he would grill the Government in Parliament over what he called a roadblock to the improvement of mental health services.
This morning Prime Minister Theresa May is pledging new initiatives for schools and employers to provide mental health support, as well as plans for new alternatives to hospital treatment, though with just £15m extra funding. The country's top psychiatrist has urged her also to build the workforce needed to deliver on her promises.
Mr Lamb said: "This is a puny response to a burning injustice and an attempt to cover up for this Government's failure to deliver on promised investment for children's mental health.
"I welcome the fact the Prime Minister is addressing the issue of mental health and the focus on schools and employment is right.
"But measures to improve mental health care in schools were already agreed during coalition, and the current government has failed to ensure the investment needed to implement them has got through.
"Much of the additional £1.4 billion of funding secured for child mental health care is being diverted to prop up other services. This amounts to theft of money intended to improve the lives of vulnerable young people.
"Sadly, mental health is often the first area which loses out when budgets are tight. Unless the government addresses the funding crisis facing the NHS and ensures extra investment gets through to where it's needed, we will not see the improvements in mental health care that are so badly needed."
Research by the Young Minds charity found that nearly two-thirds of CCGs—the GP-led bodies that buy in health services across the country—used some or all of the extra cash promised by then-Chancellor George Osborne to "backfill cuts or to spend on other priorities" in 2015-16.
Mr Osborne had pledged an extra £1.4bn over five years to transform child and adolescent mental health services (CAMHS).
The coalition government promised to institute "parity of esteem" for mental illness, meaning it should be taken as seriously by Government and doctors as physical health problems.
Labour MP Luciana Berger, who heads the party's mental health campaign, said on Twitter that if Ms May "wants to make a difference to young people's #mentalhealth, she should start by bringing back all these staff that have been cut," naming school nurses, pastoral care teams, counsellors, youth workers and children's centre workers.
Speaking yesterday ahead of her speech, Ms May told Sky News' Sophy Ridge on Sunday programme that "it is always wrong for people to assume that the only answer to these issues is about funding".
In lieu of significant extra money the PM will instead pledge that every secondary school in the country will be offered mental health first aid training and new trials to strengthen the link between NHS staff and the educational institutions.
Professor Sir Simon Wessely, the president of the Royal College of Psychiatrists, praised Ms May's approach, while also urging her to "build up an enthusiastic workforce" to cope with a rise in demand for mental health treatment that has been spurred by the campaign to raise awareness.
He told The Independent this morning: "She's right, it's not just about putting money in. I do see good signs in her speech that she is intending to take this seriously over the long term.
"She's insisting on trials of new approaches to young people's mental health. I think that's absolutely great because it shows she's being serious.
"I see that as a very reasonable, sensible thing to say and indicates also that she's not looking for quick fixes.
"I do believe in throwing money at problems—when you know what the problem is, and that what you're spending on makes a difference.
"Anyone with any common sense will welcome this.
He added: "The Prime Minister needs to take a broad view. She needs to focus on how do we build up an enthusiastic workforce. You need to be continually renewing."
"You can make all the promises you want, but you must also have the workforce to deliver them.
"We don't have sufficient people trained in psychiatry, psychology et cetera to deliver a big expansion in CAMHS and specialist services.
"We have a problem in recruitment across the board."
Join our new commenting forum
Join thought-provoking conversations, follow other Independent readers and see their replies