NHS in crisis: English health service runs £500m deficit in just three months
Charlie Cooper
Friday 19 September 2014 20:00 Comments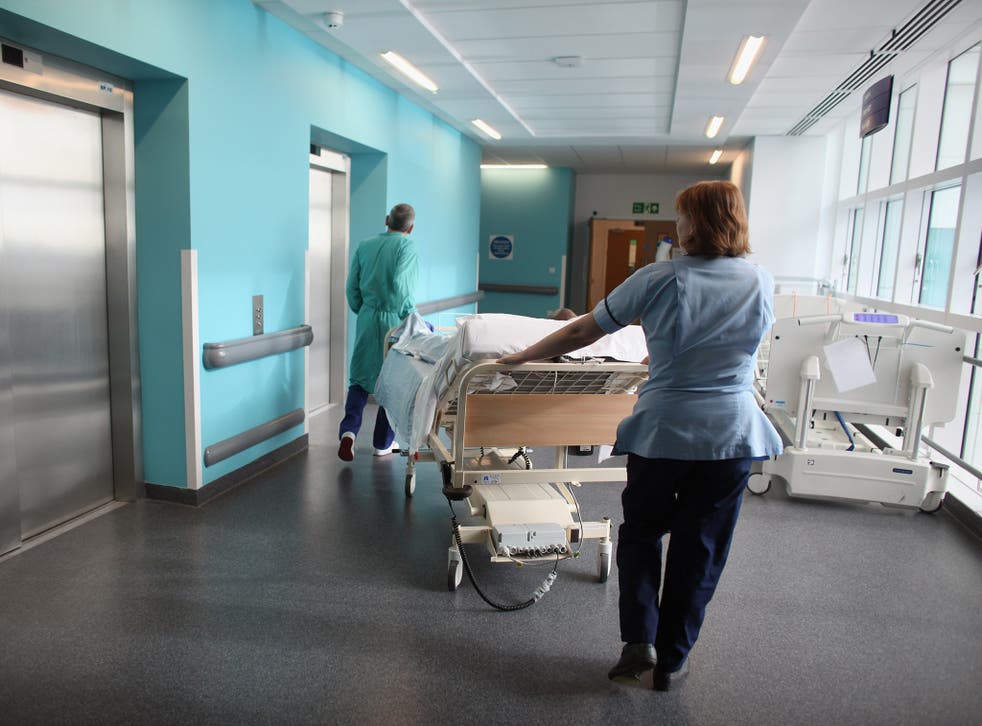 The NHS in England has been rocked by "dire" new financial figures which reveal that the two thirds of hospitals are in the red, in the latest warning sign of an imminent financial crisis that experts said could lead to staff cuts, longer waiting times, and poorer patient care.
NHS organisations have run up a total deficit of nearly £500m in the first three months of this financial year, according to two reports from health sector watchdogs Monitor and the Trust Development Authority.
Monitor said the NHS had come under "unprecedented pressure" from increased patient demand, at a time when they are still trying to make savings in response to the biggest squeeze on Government health spending in the health service's history.
The Foundation Trust sector, made up of 147 NHS organisations, including 83 acute hospitals, which have historically been more financially stable than the rest of the NHS, has gone into overall deficit for the first time.
Key waiting times targets for A&E, cancer treatment and routine operations were also missed by the sector as a whole in the first quarter of 2014/15.
The figures will increase pressure on the Government to increase funding for the health service, as a growing number of voices, from both outside and within the NHS, warn that a financial crisis is inevitable and that it would be impossible to "insulate patients" from the effects.
Influential think tanks the King's Fund, the Nuffield Trust and the Health Foundation all expressed deep concern about the figures. Richard Murray, director of policy at the King's Fund said: "Unless significant extra funding is found, patients will bear the cost as staff numbers are cut, waiting times rise and quality of care deteriorates."
Anita Charlesworth, chief economist at the Health Foundation, said the NHS's financial position was "dire" and warned the next Government "must do more than tweaks to policy and small injections of cash".
Monitor said that Foundation Trusts had treated almost 100,000 extra emergency patients between April and June 2014, with increases in non-emergency patient numbers also piling on pressure. Hospitals which were still trying to make costs savings had become over-reliant on expensive agency staff, the regulator said.
Dr Peter Carter, chief executive of the Royal College of Nursing, called the situation "really worrying".
"These deficits have reached this level very fast, and it is impossible to insulate patients from the effects of these financial struggles," he said.
However, officials at the Department of Health said that the NHS needed to get a grip on its finances.
"Delivering high quality services and balancing the books must go hand in hand and we expect Trusts to achieve this during the course of the financial year or there will be tough consequences," a spokesperson said.
Register for free to continue reading
Registration is a free and easy way to support our truly independent journalism
By registering, you will also enjoy limited access to Premium articles, exclusive newsletters, commenting, and virtual events with our leading journalists
Already have an account? sign in
Join our new commenting forum
Join thought-provoking conversations, follow other Independent readers and see their replies