Leaked emails appear to show Theresa May's close adviser linked to election campaign being investigated by police
The Conservatives have previously said Mr Timothy was assisting the party's national campaign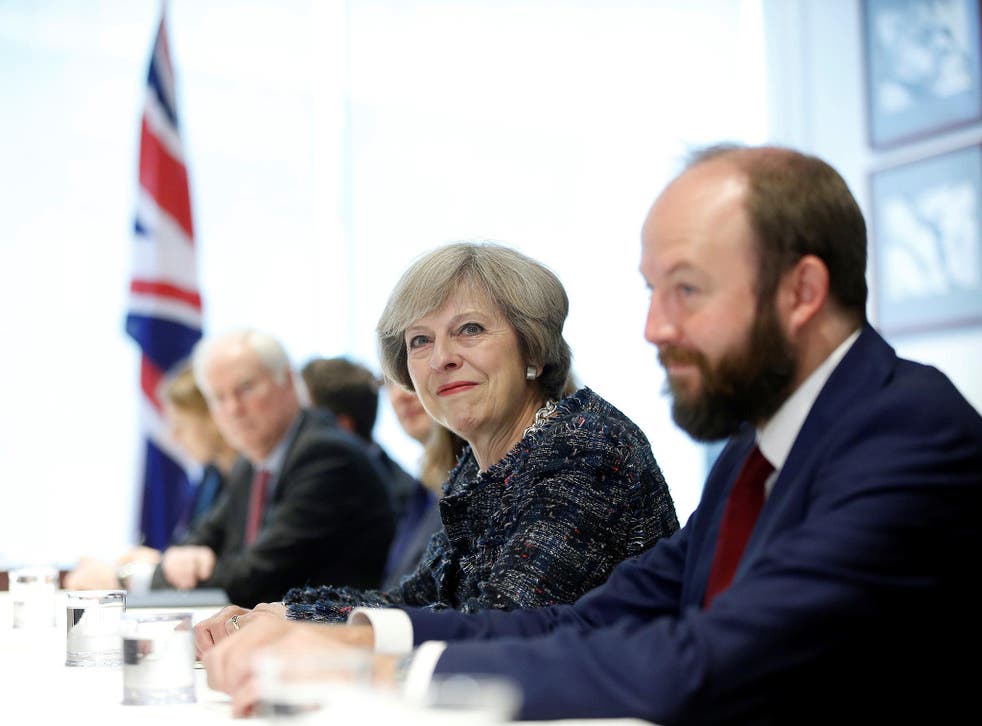 The alleged role of one of Theresa May's most trusted advisers in an election campaign being investigated by police is in question, after a cache of emails was leaked.
The papers, including emails, seem to suggest the Prime Minister's chief of staff Nick Timothy played an important role in the campaign in South Thanet in 2015.
Police are looking into claims of whether thousands of pounds of campaign money was wrongly declared in the seat, breaching election rules.
There is no suggestion Mr Timothy has done anything wrong with regards to the Thanet funding claims.
The matter is also being examined by the Electoral Commission which is expected to report its findings within weeks.
A Conservative spokesman said: "During the GE 2015, Mr Timothy was a volunteer for the Conservative Party. His role included briefing policy and political work on Home Office policy, briefing party spokespeople on Home Office policy, supporting Theresa May, and working on a variety of other matters for the Conservative Party during the campaign."
At the time of the election in 2015 Mr Timothy was a special adviser to Ms May at the Home Office. The Code of Conduct for 'spads' in force at the time stated that those who "wish to take part in a...campaign...must first resign their appointment."
A previous statement on Mr Timothy's involvement said that during the 2015 election he was a volunteer for the Conservative Party adding that he may have provided "assistance for the Conservative Party's national team".
But emails reportedly seen by Channel $ are said to show Mr Timothy devising strategy and campaign messages used by the candidate in Thanet, Craig Mackinlay.
UK news in pictures

Show all 50
Among documents is a "message sheet" written by Mr Timothy dictating crucial arguments used to persuade voters in South Thanet, key sections of which later appeared on thousands of leaflets distributed in the constituency, reports claimed.
Channel 4 put the allegations to Mr Timothy and he refused to comment.
Channel 4 News has previously revealed that a £14,000 hotel bill from South Thanet was declared nationally. If Conservatives staying there were working to promote the local candidate, the costs should have been declared on the local spending returns - but that in turn would have breached the local legal spending limit.
A further letter to Channel 4 News from Cabinet Secretary Sir Jeremy Heywood said the civil servant had reviewed the emails and had "no plans to carry out an investigation."
It added: "It is clear that the emails of 29 March were sent on a Sunday from Mr Timothy's personal email account, clearly in his own time and on the afternoon before his last day in Government. They show he was preparing for what he would do once he was no longer in Government service."
Join our new commenting forum
Join thought-provoking conversations, follow other Independent readers and see their replies