Nicky Morgan appoints ex-Soho bouncer to improve classroom discipline across the UK
Tom Bennett will help teachers clamp down on disruptive pupils swinging on chairs, playing on mobiles and passing notes during lessons
Matt Dathan
Tuesday 16 June 2015 13:19 Comments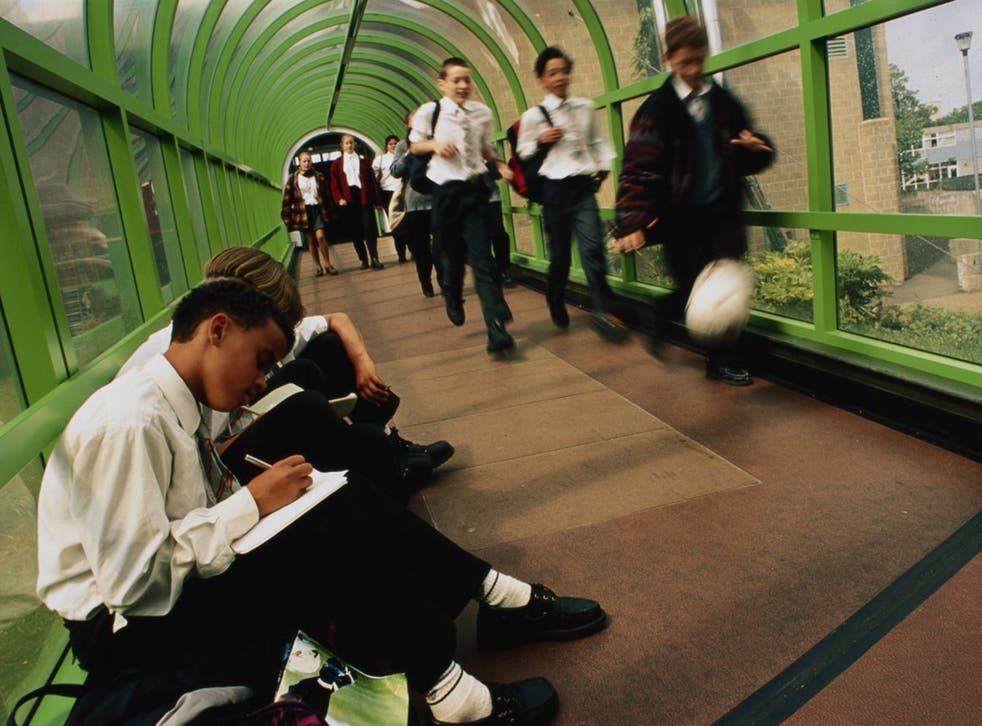 An ex-Soho bouncer has been put in charge of the government's efforts to improve discipline in classroom.
Tom Bennett, a teacher and behaviour expert, will be tasked with cracking down on low-level disruption in schools, which costs pupils an average of 38 days of learning a year.
He will use his experience of bossing central London nightclubs to clamp down on schoolchildren playing on their mobile phones, swinging on chairs, passing notes and making silly comments during lessons.
Education Secretary Nicky Morgan, announcing her new 'behaviour tsar' during a speech at an academy in London, said his appointment was part of the government's "commitment to social justice" and a move to ensure "every single person in the country has access to the best opportunities Britain has to offer".
News of the appointment accompanied her plans on further reforms to GCSEs. She announced that every secondary school pupil will have to study the five core academic subjects of English, maths, science, languages and geography or history up to GCSE level.
A source from the Department for Education said school inspectors had found children were having a significant impact on their classmates' ability to learn by "taking up teachers' time by swinging on chairs, playing on mobile phones, making silly comments to get attention and passing notes around class".
The source added: "While these are minor in themselves, they create a stream of disruption that can make teaching impossible and stop those young people who want to get on and learn."
Mr Bennett, who wrote a book on 'behaviour solutions' for teachers, will help teachers clamp down on minor behavioural problems in classrooms. Describing the wasted time as a "tragedy," Mr Bennett said: "At present, training teachers to anticipate, deal with and respond to misbehaviour is far too hit-and-miss. It's great in some schools and training providers, but terrible in others."
Appointments in David Cameron's Tory government

Show all 7
Register for free to continue reading
Registration is a free and easy way to support our truly independent journalism
By registering, you will also enjoy limited access to Premium articles, exclusive newsletters, commenting, and virtual events with our leading journalists
Already have an account? sign in
Join our new commenting forum
Join thought-provoking conversations, follow other Independent readers and see their replies