Note of French Consul General's claim that Nicola Sturgeon wanted a Tory win was 'accurate'
Civil service memo was genuine, report concludes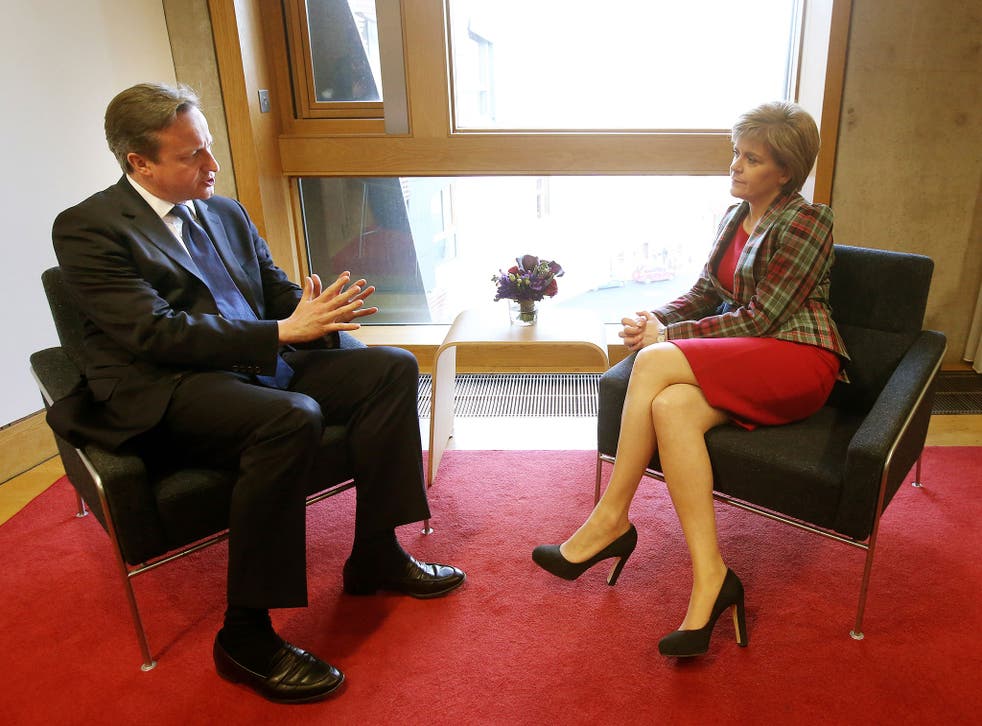 A leaked civil service memo which alleged the Scottish First Minister Nicola Sturgeon wanted David Cameron to win the general election was an "accurate" record of a conversation with a French official, an investigation has concluded.
The former Scottish Secretary Alistair Carmichael admitted he had agreed to leak the memo to a newspaper during the election campaign after his involvement was exposed by a Cabinet Office inquiry. But, significantly, the inquiry concluded that the memo itself was genuine and "an accurate record of the conversation that took place between him (the civil servant) and the French Consul General".
The note claimed that Ms Sturgeon told French ambassador Sylvie Bermann that she would prefer to see the Conservatives remain in power and that Ed Miliband was not "prime minister material".
The Cabinet Office investigation concluded that Mr Carmichael "could and should have stopped the sharing of the memo" and added that he "accepts responsibility for what occurred". Mr Carmichael, who is now Scotland's only Lib Dem MP after the party lost 10 of its 11 seats north of the border, said that while he had not seen the document before it was published by the Daily Telegraph, he was "aware of its content and agreed that my special adviser [Euan Roddin] should make it public".
Best General Election 2015 quotes

Show all 10
He stated: "I should not have agreed this. It was an error of judgment which I regret... had I been a government minister, I would have considered this to be a matter that required my resignation so I have informed the Cabinet Secretary that I will decline my ministerial severance payment."
Register for free to continue reading
Registration is a free and easy way to support our truly independent journalism
By registering, you will also enjoy limited access to Premium articles, exclusive newsletters, commenting, and virtual events with our leading journalists
Already have an account? sign in
Register for free to continue reading
Registration is a free and easy way to support our truly independent journalism
By registering, you will also enjoy limited access to Premium articles, exclusive newsletters, commenting, and virtual events with our leading journalists
Already have an account? sign in
Join our new commenting forum
Join thought-provoking conversations, follow other Independent readers and see their replies