Nicola Sturgeon rules out legal action to secure second Scottish independence referendum
First Minister says matter should be decided by politicians, not the courts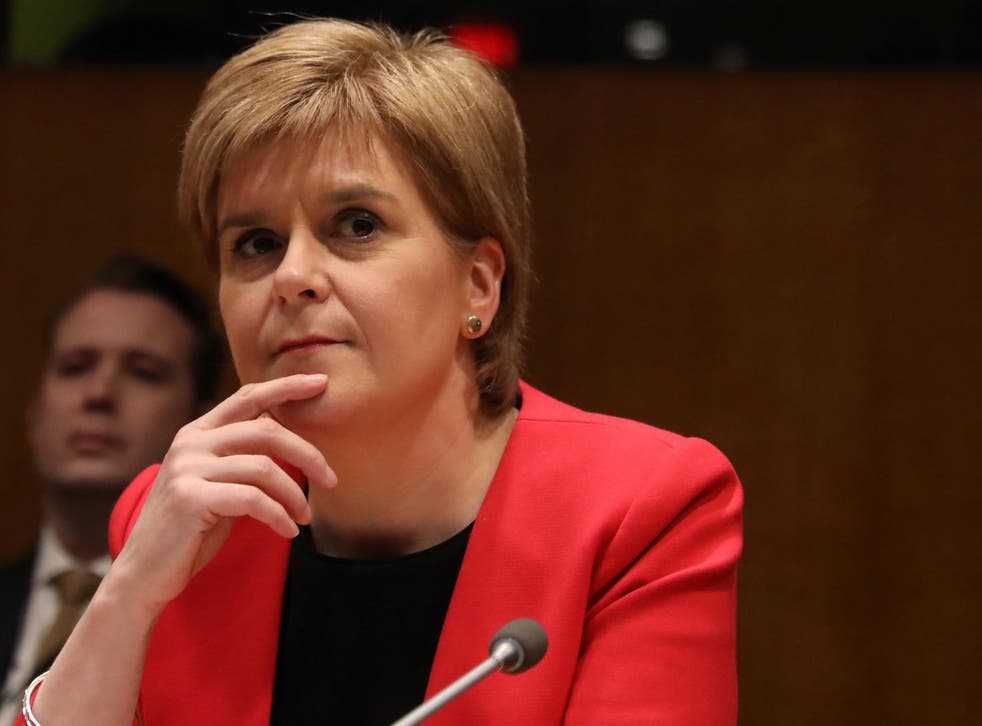 Nicola Sturgeon has said she has no intention of taking legal action to try to secure a second Scottish independence referendum.
The First Minister indicated that rather than being settled by the courts, the matter should be decided by politicians.
She told BBC Scotland: "It is absolutely essential that if the will of the Scottish Parliament is for a referendum then that should be respected.
"I don't think there is any need, nor is there any intention, to see a matter that should be settled politically end up in the courts."
There had been speculation the Scottish Government could be about to mount a legal challenge after the First Minister pointed out the decision to reserve constitutional matters for Westminster to deal with had never been tested in the courts.
In a question-and-answer session following a speech at Stanford University in California, Ms Sturgeon also said it was "quite a vague term".
Scottish Liberal Democrat leader Willie Rennie demanded answers, calling on the First Minister to provide "clarity on exactly what you are planning to do".
The Scottish Government insists a second referendum is needed to give Scots a choice between Brexit and independence.
Ms Sturgeon has proposed such a vote be held between autumn 2018 and spring 2019, when the terms of the UK's exit deal from the European Union are known.
In pictures: European parliament Brexit discussions

Show all 12
While the decision to leave the EU was backed by a majority of voters in the 2016 referendum, 62% of Scots who took part opted for remain.
The SNP leader is engaged in a stand-off with Theresa May over the prospect of a fresh ballot on independence, with the Prime Minister saying "now is not the time" for such a vote to be held.
Press Association
Join our new commenting forum
Join thought-provoking conversations, follow other Independent readers and see their replies