Nicola Sturgeon says she will listen to arguments for bombing Syria, but isn't yet convinced
The Government wants to extend airstrikes against Isis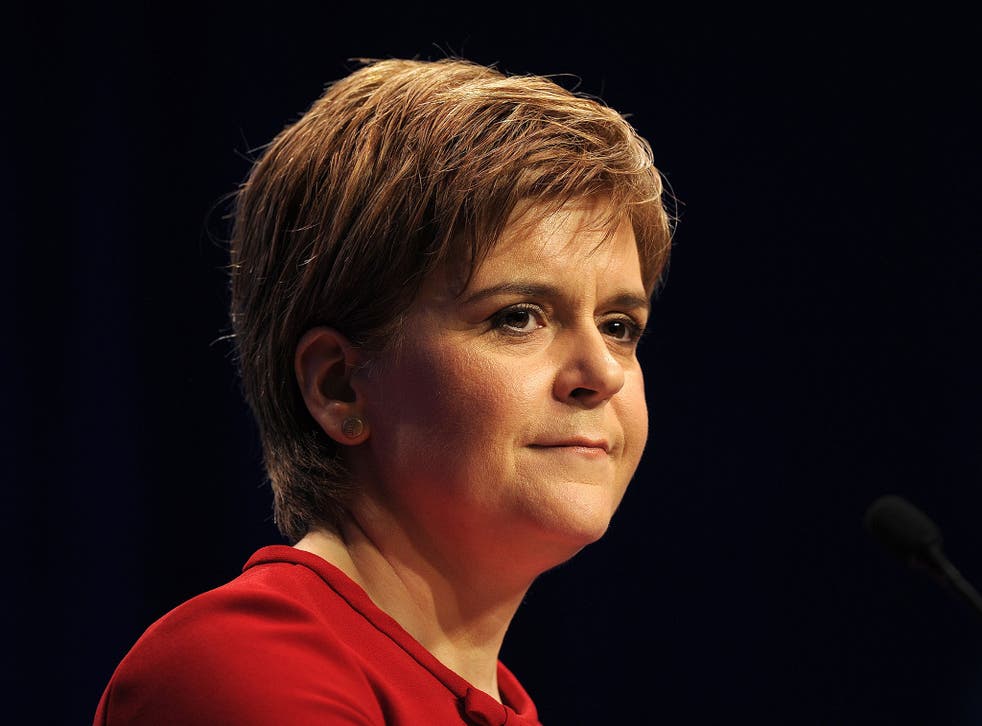 Scotland's First Minister has said she is "prepared to listen" to arguments in favour of air strikes against Isis in Syria.
Nicola Sturgeon said she was "not convinced" of the case for war and that any proposed military action would have to pass certain tests to go ahead.
The SNP could hold the balance of power in a close House of Commons vote on extending airstrikes if the Labour front bench and some Conservative backbenchers oppose David Cameron's plan for more bombing.
The Prime Minister has said he wants to extend strikes from Iraq to Syria, to join US and French forces currently targeting Isis there.
However, Defence Secretary Michael Fallon has said the Government would want to be sure of winning any vote in the Commons before one was brought forward.
"I'm not yet convinced the case for air strikes has been made. That is not to say I will not listen to the case that David Cameron will make," Ms Sturgeon told BBC Scotland.
"But Syria, and I know David Cameron understands this, is a horrendously complex situation and it is not a case of Isil against everybody else.
"We have a complicated, multi-layer civil war going on in Syria as well as the threat that is posed by Isil so I think there are some tests that require to be passed in order for the case for air strikes to be made."
In pictures: Syria air strikes (2014)

Show all 20
Within Ms Sturgeon's party there is strong opposition to military intervention abroad, with former leader Alex Salmond a long-time opponent of aggressive foreign policy.
Parliament rejected a plan for British airstrikes in Syria in 2013 after opposition from Ed Miliband's Labour party and Conservative rebels.
In that case, the Government wanted to extend airstrikes to target the Assad regime, which is one of the armies currently fighting Isis.
Labour, which is currently led by Jeremy Corbyn, says its front bench is united in opposition to extending strikes – though some backbenchers on the interventionist wing of the party are keen to join in the bombing.
Deputy leader Tom Watson has said air strikes alone would not be helpful against Isis and that there is no appetite for boots on the ground there.
Recent polling suggests that the public broadly support air strike against Isis in Syria but would prefer a multilateral approach in concert with the United Nations.
David Cameron has said he would bomb Syria within a UN mandate, however.
Join our new commenting forum
Join thought-provoking conversations, follow other Independent readers and see their replies