Nigel Farage blames late arrival at his own Ukip event on immigrants
Party leader claimed lateness due to 'population going through the roof' – meaning more traffic on the roads
Adam Withnall
Sunday 07 December 2014 18:29 Comments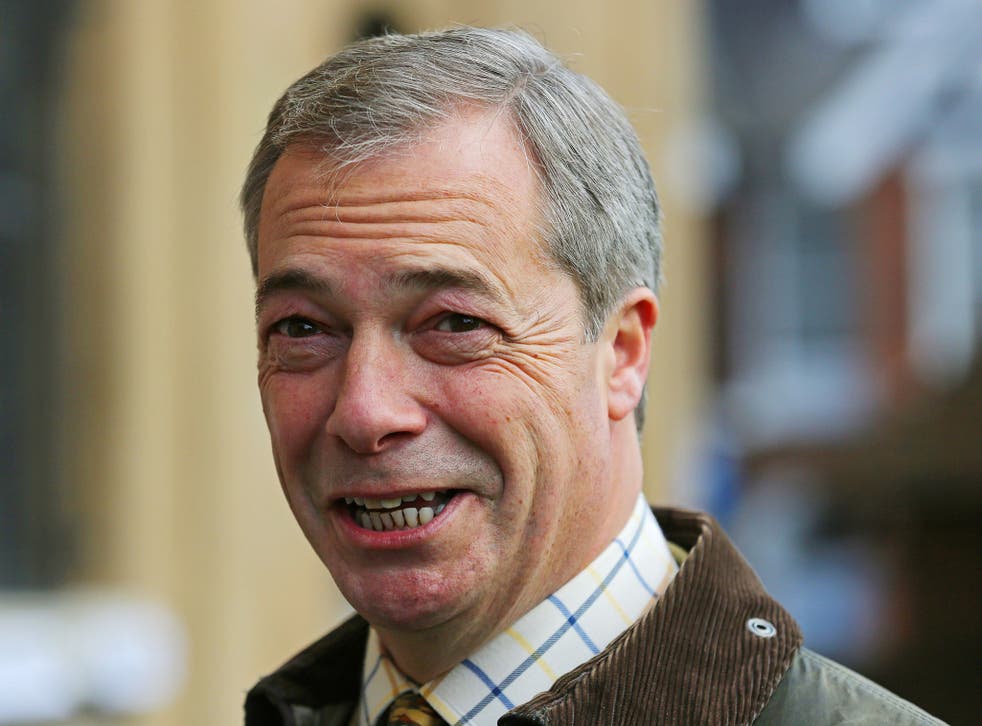 The Ukip leader Nigel Farage has blamed the fact that he missed a paid-for party event in Wales on immigrants.
In an appearance on BBC's Sunday Politics Wales, Mr Farage was accused of a lack of professionalism after he failed to make it to a "Meet Nigel Farage" evening in Port Talbot for which about 100 people paid £25 each.
But the party leader said that traffic on the M4 was to blame for his lateness – and put that down to "the population going through the roof".
He said: "It took me six hours and 15 minutes to get here - it should have taken three-and-a-half to four.
"That has nothing to do with professionalism, what it does have to do with is a country in which the population is going through the roof chiefly because of open-door immigration and the fact that the M4 is not as navigable as it used to be."
The comments come as Mr Farage announced the appointment of a new spin doctor, the former BBC producer Paul Lambert – nicknamed "Gobby".
Ukip's confusing policies

Show all 7
And also on the Sunday Politics programme, his former communications chief Patrick O'Flynn appeared to suggest that Mr Farage was a "control freak" in the way he runs the party.
Now an MEP, Mr O'Flynn admitted the leader was "the dominant figure in the party", adding: ""I remember Tony Blair in my days as a journalist saying to me you are either a control freak or you have lost control.
"And, if you have to decide which side of that fence to go on then having control is probably the right option."
Hearing that Mr Farage had "just blamed immigration for clogging the M4 and making him late for his keynote speech", Labour's shadow Welsh Secretary tweeted that he "thought I'd heard it all".
He told BBC News: "Remarks like these are what make Farage so dangerous.
"It is clearly absurd to suggest heavy traffic on the M4 is caused by immigration, but through the laughter at his silly comments you can hear UKIP's dog-whistle politics of division."
Register for free to continue reading
Registration is a free and easy way to support our truly independent journalism
By registering, you will also enjoy limited access to Premium articles, exclusive newsletters, commenting, and virtual events with our leading journalists
Already have an account? sign in
Register for free to continue reading
Registration is a free and easy way to support our truly independent journalism
By registering, you will also enjoy limited access to Premium articles, exclusive newsletters, commenting, and virtual events with our leading journalists
Already have an account? sign in
Join our new commenting forum
Join thought-provoking conversations, follow other Independent readers and see their replies