Nigel Farage accused of 'blatant scaremongering' over migrant sex attack EU referendum claim
'I do not approve of that sort of campaigning, I do not believe in outright blatant scaremongering so I think it's really, really regrettable'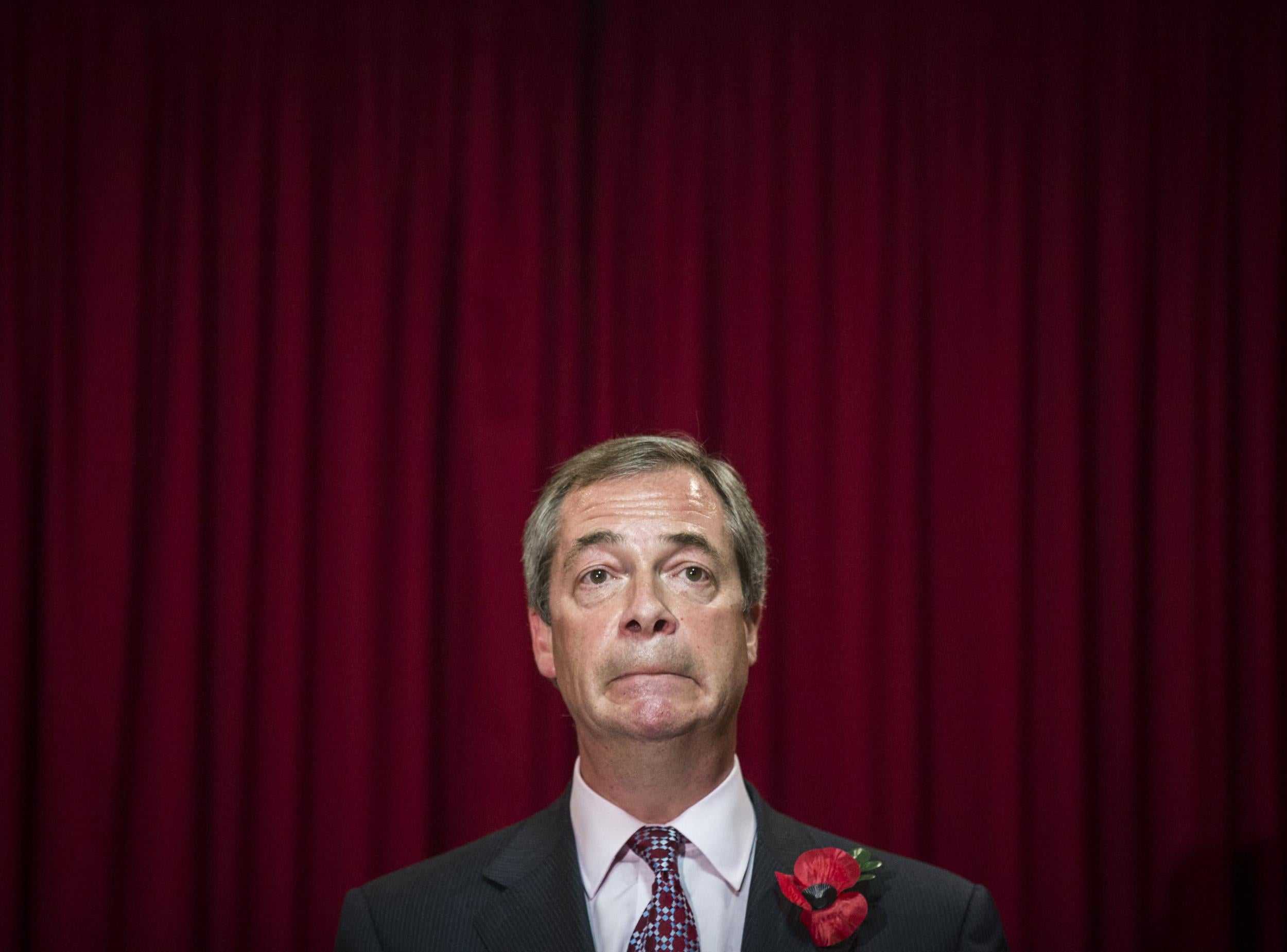 Nigel Farage has been criticised by a fellow Brexit campaigner of "outrageous blatant scaremongering" after suggesting women could be at risk of sex attacks from migrants if Britons vote to stay in the EU.
Referring to reports from the New Years Eve attacks in Cologne in Germany that hundreds of women were sexually assaulted, the Ukip leader said the possibility of such attacks in the UK will be "the nuclear bomb" of the referendum campaign.
But Treasury Minister and Leave campaigner Andrea Leadsom said his comments were wrong. "I don't like that sort of campaigning at all," she told Pienaar's Politics BBC Radio 5 Live.
"However we know for a fact that there was an appalling experience for women over in Germany over the Christmas period…I do not approve of that sort of campaigning, I do not believe in outright blatant scaremongering so I think it's really, really regrettable.
"I haven't seen it and I wouldn't support suggesting if you vote to remain you'd be raped. Obviously that is just an outrageous thing to say."
Michael Gove, one of the leading figures in the campaign to leave the EU, also refused to associate himself with Mr Farage's comments. The Justice Secretary told ITV's Peston on Sunday: "He's made those remarks and I haven't made remarks like that and I won't make remarks like that."
Boris answers accusation of 'abominable' comparison between Hitler and EU
Mr Farage made headlines during the general election campaign last year when, during a TV debate, he claimed the cost of drugs for foreign HIV patients should instead be spent on cancer drugs for deserving Britons.
"The nuclear bomb this time would be about Cologne," he told the Sunday Telegraph.
In January, reports emerged of allegations that hundreds of women were groped, robbed and intimated at the German city's central station on New Year's Eve. "There are some very big cultural issues," Mr Farage added.
The most scaremongering arguments for Brexit
Show all 7
Asked whether mass sex attacks like those in Cologne could occur in the UK, he said: "It depends if they get EU passports. It depends if we vote for Brexit or not. It is an issue."
Sal Brinton, President of the Liberal Democrats, said Farage had "sunk to new depths in his scaremongering with these remarks, which are completely unacceptable".
She said: "The debate about whether Britain is better off in Europe is hugely important and should be based on the facts, not shameful attempts to stir up hatred and fear with smears like this. It is disgusting to see a politician make comments like this. He must withdraw these remarks and apologise."
Ryan Coetzee, the director of strategy for the Britain Stronger In Europe campaign, tweeted: "Disgraceful. Don't vote for this man's idea of Britain."
Join our commenting forum
Join thought-provoking conversations, follow other Independent readers and see their replies