Nigel Farage: Ex-Ukip leader wants to build peace in Middle East because 'I'm quite good at bringing people together'
MEP says he is re-evaluating approach to life after meeting Donald Trump
Jon Sharman
Friday 09 December 2016 23:07 Comments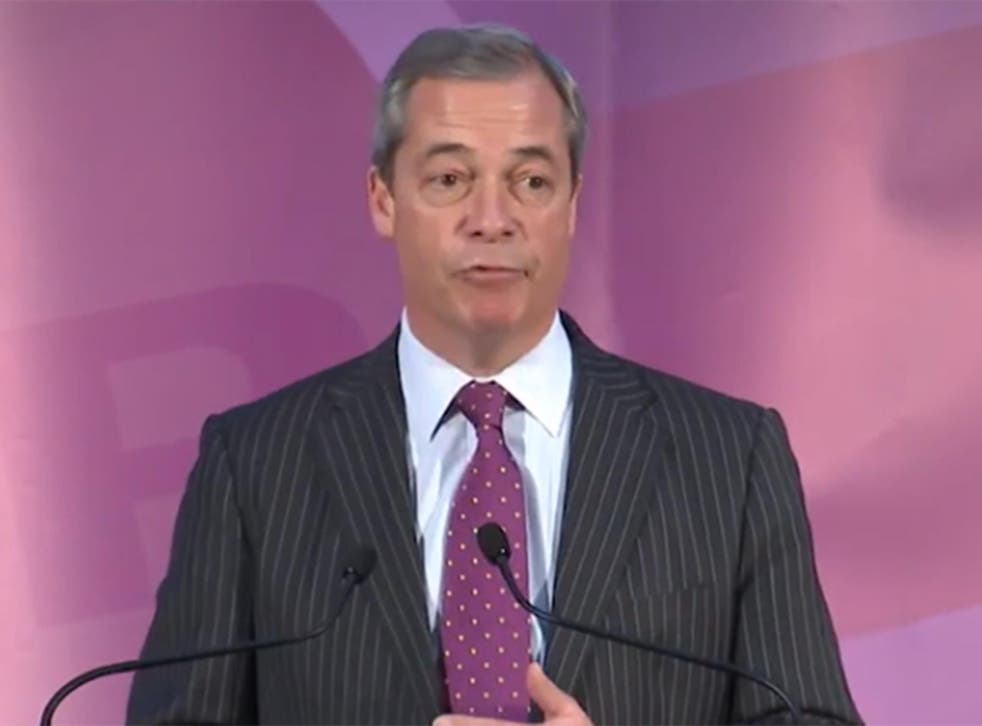 Former Ukip leader Nigel Farage believes he can help bring peace to the Middle East because "I'm quite good at bringing people together".
Mr Farage made his pitch as he admitted he had "spent most of my career trying to knock things down" and said he was gripped by the desire - after meeting with US President-elect Donald Trump and posing for that now-famous photograph - "to play a constructive role" in world affairs.
He believes he can work with Mr Trump to built a "coherent approach" to Isis and "everything else" in the Middle East thanks to his business skills, he said in an interview with the Daily Telegraph.
The MEP said: "I'm not suggesting that I can do everything but I do think that I'm quite good at negotiating, I'm quite good at bringing people together.
"When it comes to business I am."
Mr Farage was once again a source of embarrassment for the UK Government when he beat Prime Minister Theresa May to congratulating Mr Trump on his election victory in person.
He said he thought the magnate was someone with whom the UK could do business, though added he was not "the ambassadorial type".
He added: "Whatever talents or flaws I have got I don't think diplomacy is at the top of my list of skills."
No 10 later rejected suggestions Mr Farage could be the "third person" in the relationship between the PM and her US counterpart.
World reaction to President Trump: In pictures

Show all 29
But less than two weeks after the visit, Mr Trump gave Mr Farage another boost when he tweeted: "Many people would like to see @Nigel_Farage represent Great Britain as their Ambassador to the United States. He would do a great job!"
Mr Farage told the Telegraph he wanted to built a "proper US-UK relationship".
He said: "Firstly on trade, because it would be good for business, but it would massively strengthen our hand in negotiations with the EU, because a UK-US free-trade deal puts the wind up the German car industry."
And he echoed Mr Trump's criticisms of Nato. He added: "There has been no substantial thought about what Nato is for since the Berlin Wall came down. Trump is right about members not paying their way.
"Britain has a huge role to play as the defence bridge between Europe and America. Trump is in a position to say,'OK, let's redefine what Nato is: everyone pays their way, and if you seek to undermine us with a European army, we're out of here.'"
Register for free to continue reading
Registration is a free and easy way to support our truly independent journalism
By registering, you will also enjoy limited access to Premium articles, exclusive newsletters, commenting, and virtual events with our leading journalists
Already have an account? sign in
Join our new commenting forum
Join thought-provoking conversations, follow other Independent readers and see their replies