No rest until 2030: Energy and water bills will keep soaring for 17 years, public spending watchdogs warn
National Audit Office predicts that the average household energy bill will rise by 66 per cent – from £1,290 this year to £2,135 by 2030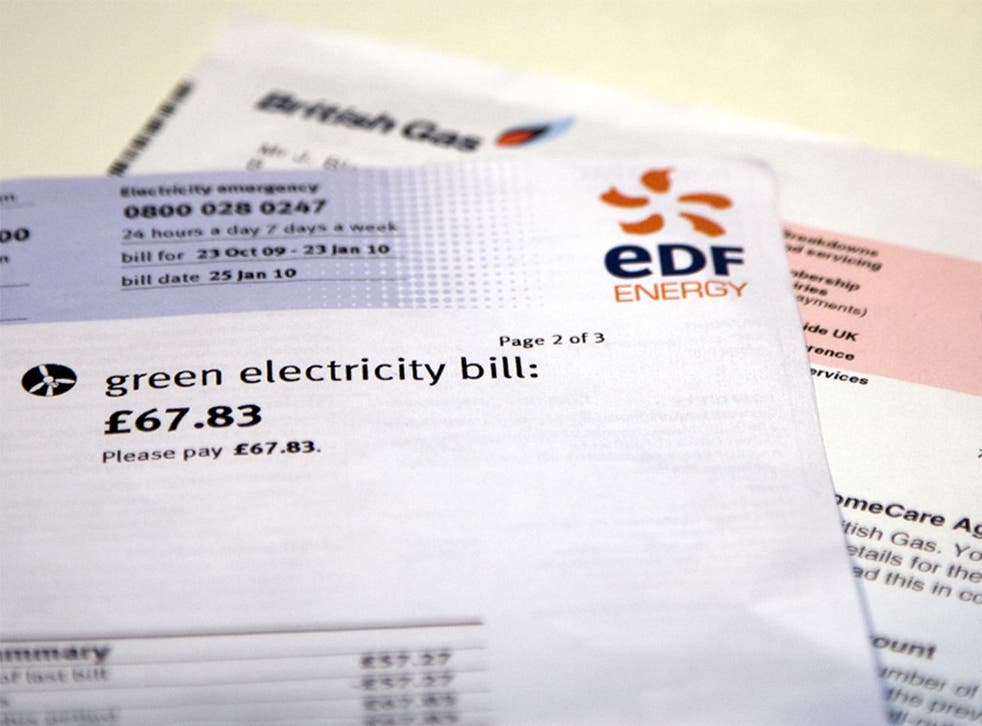 Gas, electricity and water bills will continue to rise by more than inflation for another 17 years, public spending watchdogs have warned.
The National Audit Office (NAO) blamed the price rises on the Government's decision to load two-thirds of the £310bn cost of infrastructure projects needed to maintain energy and water supplies on to customers' bills rather than fund them through taxation.
It predicted that the average household energy bill will rise by 66 per cent – from £1,290 this year to £2,135 by 2030. Water bills will vary around the country but could jump by 80 per cent – from £388 this year to £698 in 2030.
The NAO said the investment projects are needed but criticised the Government for not coming clean about the impact on bills. It expressed concern that the poorest families would not be able to cope with the rising cost of energy and water. Some 8 per cent of average household spending now goes on energy and water, but for those in the bottom 10 per cent of the income scale, the proportion is 15 per cent, said the NAO.
Its strong criticism is embarrassing for ministers, who are embroiled in a war of words with the "big six" energy companies about their price rises. The report could undermine claims that the firms are profiteering and bolster the companies' argument that the increases stem largely from government policy.
Yesterday, the French firm EDF announced that its prices will rise by 3.9 per cent. This is significantly less than the rises announced by rivals, but it warned that more increases could come if the Government does not back down on so-called green levies.
The NAO said: "Government has made no assessment of the overall impact of infrastructure on future bills or whether those bills will be affordable." It added: "The Government and regulators do not know how much in total the new infrastructure might cost consumers. Nor do they know whether consumers, particularly those on low incomes, will be able to afford the additional costs."
Margaret Hodge, who chairs the Public Accounts Committee, said: "I have serious concerns the Government is taking decisions on infrastructure, banking on hard-pressed consumers to foot the bill, without knowing whether households will be able to afford to pay."
Ed Davey, the Energy and Climate Change Secretary, told energy firms at their own conference yesterday that customers "look at the big suppliers and see the greed that consumed the banks".
Energy companies pointed to research suggesting that 95 per cent of the price rises to 2020 would be due to government-imposed levies and network costs. But Angela Knight, chief executive of Energy UK, admitted: "We have got a problem – an image problem, a reputational problem, a trust problem. Trust is hard to gain and it's easy to lose."
A Government spokesman said: "Decades of underinvestment have left the UK struggling with insufficient energy infrastructure, but we are committed to fixing the failures of previous governments, and to making the difficult decisions that will allow us to have the infrastructure we need."
Join our new commenting forum
Join thought-provoking conversations, follow other Independent readers and see their replies